Where is the Glassboro-Camden Line? An update on a long-awaited South Jersey project
A proposed rail line from Camden to Glassboro that was first floated 25 years ago is entering a new phase. Some commuters are anxious to see it completed.
Listen
5:03
We wrote this story based on responses from readers and listeners like you. From Princeton to Cape May, what do you wonder about South Jersey, its people and its culture that you want WHYY to investigate? Let us know here.
Robert Bryant is what's known as a "mega commuter," traveling more than two hours each way between his home in Burlington County to his job at a dairy plant in Cumberland County. That includes a 90-minute bus trip.
"It mainly starts from Burlington Town Centre. I catch the River Line over here to Camden in order to catch the bus to work," he said, adding that the many hours spent on public transit is "very taxing." He spends much of the bus trip listening to sermons and gospel music: Kirk Franklin and Donnie McClurkin are his artists of choice. He also catches up on sleep.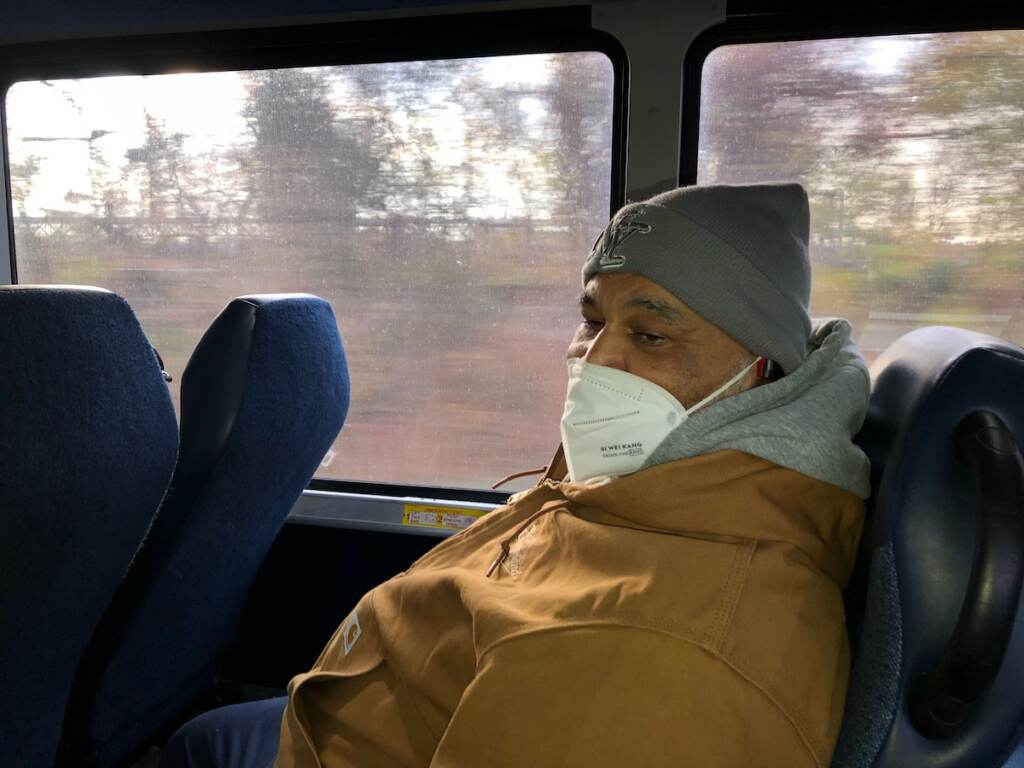 Bryant typically spends 35 minutes on the River Line before transferring to Bus 408 at the Walter Rand Transportation Center in Camden for the rest of his commute to the plant in Vineland.
According to Google Maps, a trip from Burlington to Vineland by car would take an hour with the usual traffic.
How much time would he save if there was a rail line that travels straight south of Camden to Glassboro?
"I would save at least an hour," said Bryant, who said he doesn't have a car or access to one.
The Glassboro-Camden Line, first proposed 25 years ago, is slowly becoming a reality, but will not be completed until at least 2027.
The route would start at Walter Rand Transportation Center in Camden and travel 18 miles south to Glassboro with 12 other stops in between, including Gloucester City, Woodbury, Pitman, and Rowan University — all in about 35 to 40 minutes. That's compared to a drive that typically would take about 30 minutes, according to Google Maps, or a 51-minute bus trip.
GCL Line enters pre-engineering phase
A rail line between Camden and Glassboro was first floated in 1996 as part of a study on how to expand mass transit options in South Jersey. The Philadelphia Inquirer noted at the time that there were no recommended routes or transit systems when state legislators saw the report.
"This report is over a year past due and unfortunately, there has been too much political rancor in the process," Assemblyman Sean Dalton told the newspaper at the time. "It's my hope we can put all of that behind us and finally roll up our sleeves and start some substantive work on this project.'"
However, Dalton would not see his hopes fulfilled for years.
The current push for the rail line began in 2003 when the Delaware River Port Authority, which operates PATCO, initiated a transit study on connecting South Jersey to Philadelphia.
The formal announcement of the project happened in May 2009, when then-Gov. Jon Corzine gave his endorsement following yet another two-year study conducted by DRPA to identify transportation needs and solutions for South Jersey. One month later, it was learned that the project did not meet the Federal Transit Administration's requirements for ridership, cost-effectiveness, and commuter time savings.
The project hit another snag in 2014 when the federal government decided not to proceed with a required environmental study due to the rail line not having an owner or operator.
Now, with sponsorship from DRPA, NJ Transit, and the South Jersey Transportation Authority, the environmental impact study was completed earlier this year, marking a major milestone. The study raised concerns to address, including the amount of impervious surfaces the line will bring and replacing lost forests to comply with the state's "No Net Loss" guidelines.
The projected price tag is between $1.6 and $1.8 billion.
Officials have started the process of finding managers for the project as it enters the preliminary engineering phase. That's when 30% of the project is designed based on the environmental impact study.
"What this is going to do is begin to actually design the stations, begin to design the railway, begin to design the actual hard components of the line," said John Hanson, CEO of the Delaware River Port Authority and president of PATCO.
The preliminary engineering phase will take at least two years. After that, it's the construction phase, which will also take at least two years.
That means it could be about six to seven years before the project is complete. The current projected date is late 2027.
Opponents cite environmental, financial concerns
Of course, the GCL, like similar major public transportation projects, has drawn opposition.
"This thing, in my opinion, is a dinosaur that's going to operate on fossil fuels," said Ryan Campbell, who runs the "Say no to GCL" Facebook group and started a petition opposing the line. It had more than 1,500 signatures as of 5:30 p.m. Wednesday.
He argues that trains running on fossil fuels will be bad for the environment, though he made clear his group is not against public transportation. He said there are better options, including an alternate route that would join the existing PATCO line. It would run along Route 55 to reach Glassboro with a possible extension to Vineland and Millville.
He also said there is a much cheaper, greener option: "Buses are more efficient. Buses are the answer, my guy."
"You go get your road crew a bucket of paint and tell them the paint bus only lanes," he said. "That negates traffic, the technology is already there for buses to have electric. That negates the environment concern, and it's more feasible."
Campbell is also concerned by the lack of federal support for the project, which he calls "a boondoggle."
New Jersey is slated to receive more than $12 billion from the federal government, thanks to the $1 trillion infrastructure bill signed in November by President Joe Biden. Gov. Phil Murphy's office declined to comment on whether the project would receive funding.
Hanson pushes back on criticisms about the diesel cars that are being considered for the GCL.
"People don't understand that the kind of diesel car that we're looking at right now is extremely clean," he said. "In some cases, depending upon how the electricity is manufactured, it is actually cleaner than some electric power trains can be."
On the project's "Is It True?" page, it says the project will evaluate the latest technology available as part of the final design phase.
In defending the project, Hanson also says it will allow people better access to the Greater Philadelphia region.
"It is a project that is designed to support community downtowns while connecting people to the biggest cities that we have in the area," he said.
Many people who have long anticipated the project are growing impatient — and its current target completion date of late 2027 may be too late for some.
"I'm getting ready to retire soon," said Tonja Sharper. "I won't even need it soon."
Sharper lives in Glassboro, and works in Philadelphia at Penn Medicine. On a recent Friday evening, she was waiting for Bus 408 to Millville to get home. Normally, she would drive to one of the PATCO stations and take the train into the city from there. But her vehicle was totaled after an accident when her son was driving it.
"A box truck hit him," she said, "and they collided together and the whole side got ripped up."
She said her commute in the morning was "a breeze," getting to the Rand Center in 45 minutes. "It's just the commute coming home, because they don't have enough drivers," she added.
Sharper, who had been waiting for her bus for more than an hour, said she first heard about the GCL project more than 12 years ago. If it had been built already, she said with a laugh, "I'd have been home by now."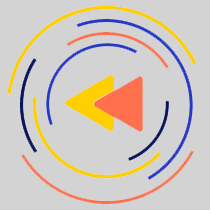 Saturdays just got more interesting.
WHYY is your source for fact-based, in-depth journalism and information. As a nonprofit organization, we rely on financial support from readers like you. Please give today.