When will we know if Thanksgiving brought a COVID-19 spike?
Officials in the region tightened restrictions and warned against holiday gatherings and travel. Did it make a difference?
Ask us about COVID-19: What questions do you have about the current surge?
Ian Snyder didn't go home for Thanksgiving last week.
He doesn't live far from his family — they're in Montgomery County, barely an hour's drive away from his Philadelphia apartment — but he knows they've been cautious about exposure to the coronavirus. So he took every precaution possible in the weeks leading up to the holiday: He was careful about masking and handwashing; he self-isolated in his apartment starting on Nov. 11; he even tested for COVID-19 the weekend prior, and received negative results the Monday before.
But wary of risk and false negatives, Snyder ultimately opted not to go. On Thanksgiving, he Skyped his family and some friends. The day afterward, they drove over to say hello from a distance and give him leftovers. That was it.
"They're all in the same household, I'm the only one coming from the outside," Snyder said. "I figured it was worth waiting one day in the year, one holiday, to be able to say for the rest of my life that I'm 100% sure I didn't give my family COVID."
With case counts surging past their spring peaks and hospitalizations on the rise, officials in the region tightened restrictions and warned against holiday gatherings. Delaware issued new capacity limits for indoor events. New Jersey offered new guidelines for safe at-home celebration. Pennsylvania issued additional travel restrictions and even broadcast a statewide emergency alert regarding hospital capacity.
The Centers for Disease Control and Prevention warned Americans to avoid Thanksgiving travel. Yet Wednesday, Nov. 25, was the busiest travel day since the pandemic started, with more than a million travelers across the United States, according to Transportation Security Administration reports.
Did those warnings have an impact and lessen the potential spread of the virus? We won't know for a while, public health experts say.
Why the wait?
SARS-CoV-2, the virus that causes COVID-19, has an incubation period of two to 14 days. An infected person typically won't start feeling sick or showing symptoms right away, if at all. It might take another few days to get a COVID-19 test result, or another week for severe cases to warrant hospitalization. In the meantime, the virus could spread around.
"There's a few different delays that happen here," said Neal Goldstein, an epidemiology professor at Drexel University's Dornsife School of Public Health. "If you were exposed and ultimately infected, it would take on average three to five days before you actually got sick. And then you have to figure out, when does public health surveillance detect this … there's a delay [between] when you get tested and when that test gets reported to the health department."
"If there was a lot of spread around Thanksgiving, we'll be seeing that around a week or two or three into December and onward," former CDC director Tom Frieden told NPR, adding that it was "likely to be a hard month."
But based on other holidays this year, like Memorial Day and Labor Day, and the corresponding rise in coronavirus cases afterward, Goldstein said it's reasonable to assume that a spike will happen. To determine how big that might be, we can look at three metrics: a rise in case numbers, a higher percent positivity rate, and an increase in hospitalizations.
"Case numbers are going to be probably the first measure that people look at," Goldstein said. "And if we see that uptick in cases, that's when we become a little bit more concerned — that's when we'll say, OK, is the percent positivity increasing as well, [which means] more community transmission? Are the hospitalizations increasing as well, [which means] an uptick in the moderate to severe cases? These are three of the most important measures that we're looking at, just to track the overall trajectory of the pandemic."
What do numbers look like right now?
In Philadelphia, officials noted a slight decrease in case numbers in the early part of this week, prompting optimism that new restrictions have been effective. But that data doesn't tell the whole story.
Both locally and nationally, holidays tend to delay testing and reporting. That means the numbers immediately after Thanksgiving were expected to decrease, then spike the week or so following, according to the COVID-19 Tracking Project's managing editor, Erin Kissane.
"Neither of these expected movements in the data will necessarily mean anything about the state of the pandemic itself," Kissane said.
In other words, the case numbers seen this week don't indicate the overall state of active coronavirus cases in the region. Infection numbers associated with Thanksgiving will start to become apparent this weekend. Hospitalization rates will take a little longer; fatality spikes should occur a week or two after that.
The real impact of Thanksgiving won't be seen until at least mid-December — right before yet another holiday known for travel and gatherings with loved ones.
What's the potential impact of a post-Thanksgiving spike?
Epidemiologists continue to point to hospitalization rates as one of the most reliable metrics for case increases and severity.
The actual hospitalizations, though, could be a problem. The U.S. is currently averaging 1,500 deaths per day, or about one death per minute, meaning, in turn, that hospital resources around the country are stretched thin.
Medical facilities across this region are preparing for the second surge, this time with more information and resources at their disposal, but with the additional fatigue of a nine-month pandemic.
"I'm worried that people are getting tired, the community is getting tired, that people won't be as cautious," Patrick Lenahen, chief medical officer of Roxborough Memorial Hospital, told WHYY News in November. "If it's the same type of environment we experienced in the spring, I would think we're better served to handle it … [but] I'm not sure anyone's psychologically ready to take that back on again."
It's frustrating to think about a rise in cases, Snyder said, especially as someone who chose not to see family this year.
"I fully understand the level of people needing human connection and family connection that the holiday provides … for me, a lot of the frustration comes from failure of policy, and a failure of leadership at the federal level to provide states and cities, and people, with the resources they need to stay home."
Conflicting messaging from local, regional, and national officials, coupled with economic struggle, housing crisis, and lack of health support, has made COVID-19 particularly difficult to deal with.
"I think shifting the burden onto individuals isn't an effective solution for a global pandemic," Snyder said.
What do we do now?
Thanksgiving could provide a useful blueprint to project the impact of holiday gatherings and shape public health messaging accordingly, said Temple University epidemiologist Aimee Palumbo. She's "keeping an eye out" to see what happens in the following weeks.
"I think we'll learn a lot about people's actual behaviors over holidays," Palumbo said. "And that can hopefully inform how we approach messaging around Christmas and New Year's."
And local residents will try to figure out how to plan for the holidays coming up.
For his part, Ian Snyder isn't planning to see his family this month. Especially if the surge in cases increases in Philadelphia, he doesn't see the possibility of a visit getting any safer.
"I'd be lying if I didn't say [it's] isolating," said Snyder. He's living in an apartment alone, and being on his own feels like it can only get harder as the days get colder.
But, he said, "I made a choice that I feel very settled in, because I know that my family will be there for future celebrations and holidays of all kinds … and I can find a way to grapple with any trade-off."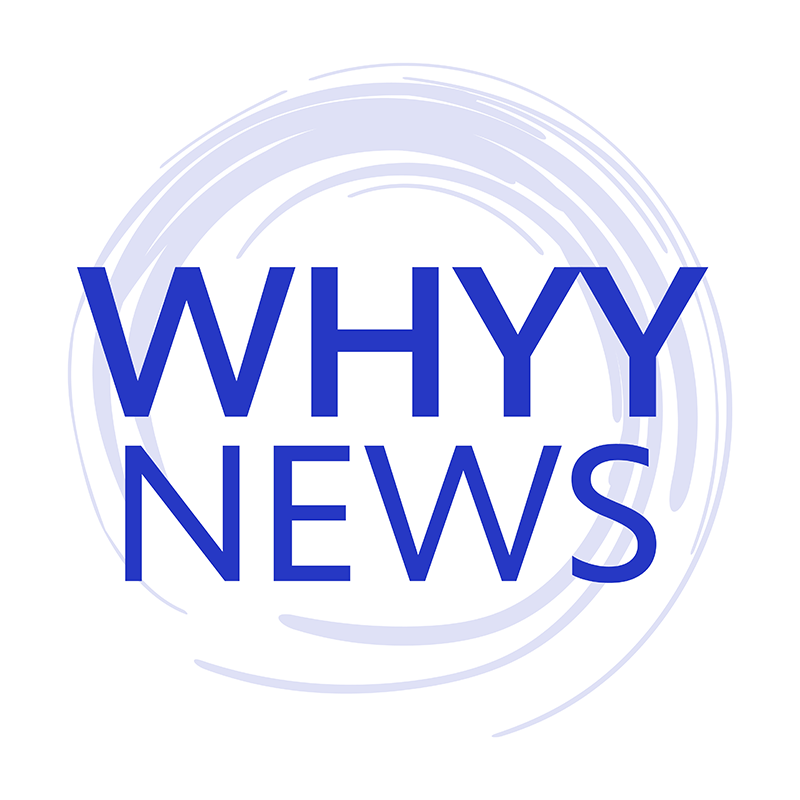 Get daily updates from WHYY News!
WHYY is your source for fact-based, in-depth journalism and information. As a nonprofit organization, we rely on financial support from readers like you. Please give today.