When litter in the river isn't the only reason the Schuylkill is trashier
WHYY asked the region's residents to tell us how the rivers and creeks near them are changing. Litter and flooding are some of their top concerns.
Listen
1:14
Ellis Mair knows there's trash on the Schuylkill River.
She's been rowing in Philadelphia for the past five years. A member of the Vesper Boat Club, she's usually on the river between four and six days a week, although more recently she's been rowing along New Jersey's Cooper River because of a Schuylkill dredging project that's closed down Boathouse Row.
"On a regular basis, you'll see plastic bottles floating by, sometimes tires … every now and then you'll see something really weird. One time we saw a keg, which was a strange thing to come across," she said. "On a normal day, there's pretty much never a trash-free row."
But after particularly heavy storms, Mair has noticed a major increase in the trash that floats down the river, and she's concerned. There are a lot of animals that depend on the Schuylkill, she pointed out: fish, great blue herons, native turtle populations that nest on the river every October.
"What is [the trash] doing to the fish, the turtles, the birds, and all their habitat? I mean … the Schuylkill continues through our city and goes straight to the ocean," she said.
Mair wants to know if it's a serious problem and if there are any plans to clean it up.
Experts say the problem with river health isn't the trash as much as it is the floodwaters that transport it.
"The big concern with stormwater is really volume," said Andrea Welker, professor of civil and environmental engineering at Villanova University. "Most of our stormwater is not terribly polluted."
That's not to say that stormwater is pristine, Welker clarified — there's definitely the possibility of it picking up fertilizers and other nutrients on their way through the watershed to rivers like the Delaware and the Schuylkill. But that chemical pollution isn't a major concern, she said.
Since the coronavirus pandemic began, Welker, like Mair, has noted an increase in the amount of litter and trash on the ground that may make it into the area's waterways. But when it comes to watershed disruption, that trash isn't the primary issue either.
The real culprit? Impervious surfaces — roads, sidewalks, driveways, parking lots and the like that don't allow rainwater to soak into the ground.
"One of the things that happens as a result of development is that we have an increase in impervious surfaces. And when that happens, we've basically disrupted the hydrologic cycle," Welker explained.
When rainfall isn't absorbed by meadows, filtered by rain gardens, or intercepted by trees, it gushes straight across parking lots, roads, and tightly packed lawns — and ends up flooding regional waterways. That flooding, in turn, can overwhelm roads and destroy property.
Just ask Ron Althouse.
In August, when Tropical Storm Isaias hit, Althouse looked outside to see floodwaters up to his mailbox in Lobachsville, Berks County. They filled his front yard, overturned equipment, and caused irrevocable damage. In a matter of hours, he lost two cars, a pickup truck, wood chippers, and lawn mowers to the deluge.
Althouse, 80, bought his house in 1972. But in nearly 50 years, he said, he's never seen flooding like he did in August.
"This happened real quick, in terms of it coming over the creek," he said. And it dealt equally quick — and severe — damage to the residents of Lobachsville. "I'd say between me and the neighbor, we lost close to $50,000."
Althouse blames PennDOT for not maintaining the bridge over nearby Pine Creek, saying rocks and sediment have accumulated in the streambed under it. Forty years ago, he could walk under the bridge — now, he said, he couldn't even crawl there.
"It just dams [the water] up, and over it comes," he said.
Robert G. Traver, director of the Villanova Center for Resilient Water Systems, said bridge maintenance could, in fact, contribute to increased flooding, although infrastructure such as dams and levees are much more likely to affect the water flow. But it might also be because storms are more frequent and intense than they were when Althouse first moved to Lobachsville.
"Basically, we're seeing more intense rains, and when you get more intense rains you get more runoff and you get more flooding," Traver said. "When you pave over a spot … you have more runoff, and that runoff will reach the streams."
In other words, it's the same disruption of the hydrologic cycle that Welker mentioned. Though a certain amount of flooding and overflow is natural, increased runoff can push local waterways to their limits.
"You have to think of the stream as a living organism. If you change the conditions, the stream is going to respond to those changing conditions," Traver said. "The process is natural. The [flood-related] acceleration, I don't know if I'd call that natural."
But until that acceleration is addressed somehow, residents like Althouse don't have a lot of options. After all, if another storm like Isaias came, what would he do?
"Sit and watch." He laughed dryly. "That's the best thing you could do."
—
The reporting for this story is part of the broader "From the Source" project and is supported by the Lenfest Institute, the National Geographic Society, and the William Penn Foundation.
Ellis Mair's and Ron Althouse's stories came to WHYY via responses to a callout asking how rivers and creeks in the area are changing. Get in touch and let us know what you're seeing.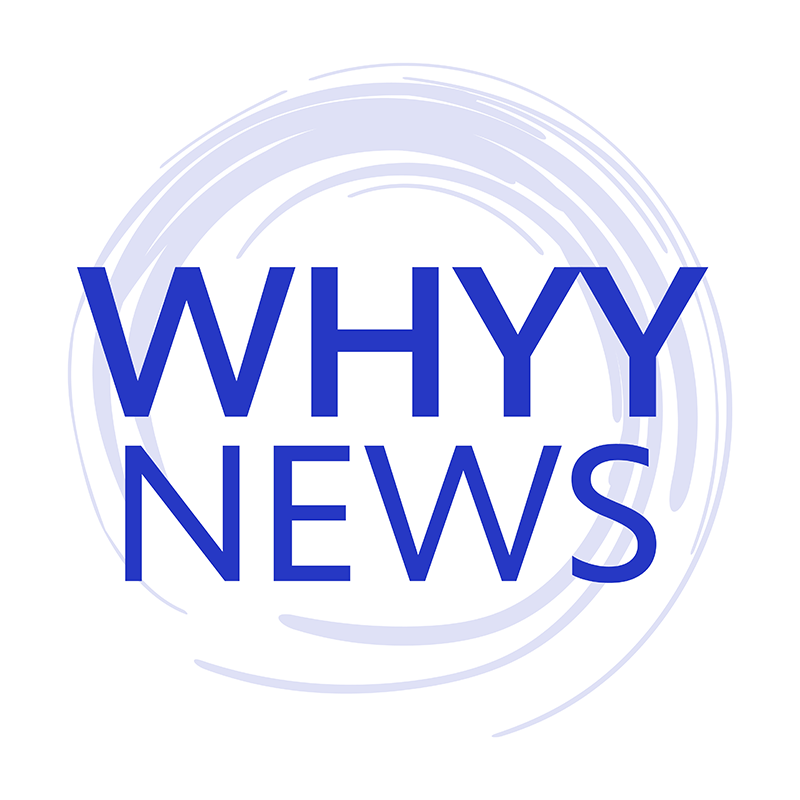 Get daily updates from WHYY News!
WHYY is your source for fact-based, in-depth journalism and information. As a nonprofit organization, we rely on financial support from readers like you. Please give today.