What to know about fire safety rules for your Philadelphia home or apartment
Whether you live in an apartment building, rowhouse apartment, or single-family home, here's what you should expect when it comes to fire safety.
The Fairmount rowhouse blaze that killed 12 people last week has raised questions about fire safety in the city. The building had battery-powered smoke alarms that weren't working, no sprinkler system, no fire escape and no fire extinguisher.
Safety features like hard-wired smoke detectors and sprinklers are not required under city code for older two-family duplexes like the one that burned, but some of these features are required for newer or larger residential buildings.
We've compiled a guide to fire safety requirements for Philadelphia homes. Whether you live in an apartment building, rowhouse apartment or single-family home, here's what you should expect.
Fire escapes and other exits
Philadephia code doesn't require fire escapes in any residential buildings. Instead, the code requires exits that don't require going through another residential unit.
"A fire escape is one way of getting out of the building," said Karen Guss, a spokesperson for the city's Department of Licenses & Inspections. "But it's not required to use a fire escape to get out of a building. What's required are means of egress."
A means of egress is a direct way of getting out of a building, without going through another unit.
"Down a hallway or stairs or whatever, that's fine — and then directly to the outside," Guss said. "If I have to go through your apartment, that's not OK."
Buildings with one or two dwelling units, including detached homes, twins, and rowhomes, are only required to have one means of egress — for example, a front door.
Residences with three or more units need to have more than just the one door, but the number depends on factors such as the length of hallways, number of occupants and whether or not the building has a sprinkler system.
Sprinkler systems
Sprinklers systems became mandatory for townhomes in Pennsylvania in 2010 and for one- and two-family dwellings the next year. To this day, one- to two-family homes built before that year are not required to have them — but those built after that date are, Guss said. The only exceptions are ​​detached homes and twins attached on one side only. This means that the Fairmount rowhouse that burned last week would have had sprinklers if it were built today.
New residential buildings with three or more units are also required to have sprinkler systems.
Smoke detectors
Philadelphia requires both existing and newly built one or two-family residences to have smoke detectors. The code mandates one smoke detector near bedrooms and at least one on each floor. These are allowed to be battery-operated, like the ones in the Fairmount rowhouse that Philadelphia Fire Department officials said were not working at the time of the fire.
Smoke detectors must be hardwired in one- or two-family residences that are used as congregate living facilities — such as group homes or personal care homes.
"Requirements are often stricter because, with a family, we're assuming a level of familiarity and a level of cooperation," Guss said. "If people aren't related in that way, you can't necessarily assume that it's a permanent residence."
The code also requires smoke detectors within each dwelling unit in multi-family buildings and highrises. These larger buildings must also have an additional alarm system in hallways, unless they have sprinkler systems, Guss said.
Fire extinguishers
Fire extinguishers are not required in one- or two-unit residential buildings, Guss said.
But portable fire extinguishers are required in residences with three or more units. They're generally required in common hallways or staircases at each floor in multifamily residences, including highrises, that don't have sprinkler systems, Guss said.
Inspections
It's important to know what fire safety features are required in the residence you own or rent, because city officials do not do proactive inspections for fire safety compliance at small and mid-sized residential buildings.
"There is no requirement for the city of Philadelphia to come into your personal residence and make sure you have enough fire extinguishers or smoke detectors or whatever," Guss said. "The city does not go door to door saying, 'City's here! Let us in so we can look at your smoke detectors.'"
Guss said inspectors do look for fire safety compliance when responding to complaints related to other issues, including in buildings where one or two families live.
But inspectors do proactively look for fire safety compliance in the common areas of residential buildings with seven or more stories, Guss said. Private areas of these larger buildings do not get proactive inspections, but they're also subject to complaint-based inspections.
Where to get help to make your home safer
Residents of homes owned by the Philadelphia Housing Authority — like the one that burned last week — should contact the Authority's customer response center with any issues related to fire alarms or smoke detectors, said PHA CEO Kelvin Jeremiah during a press conference Thursday.
"They will be happy to provide you with the new alarm, come in and install new alarms and provide batteries in your detectors," he said.
City residents can also request free smoke detectors from the city through its 311 service, by app or phone. This service is for homeowners living in one- or two-family homes.
The Fire Department will install the detectors, and it might take up to 60 days from the time you request them.
Rental homes or apartment buildings must have smoke alarms on every level provided by the landlord. If your landlord has not done this, call 311 to report the violation.

WHYY is one of over 20 news organizations producing Broke in Philly, a collaborative reporting project on solutions to poverty and the city's push towards economic justice. Follow us at @BrokeInPhilly.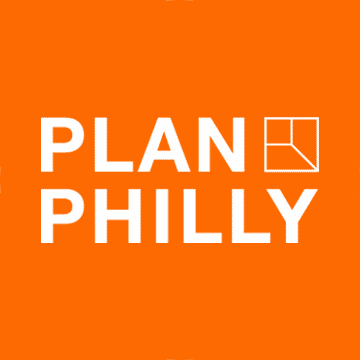 WHYY is your source for fact-based, in-depth journalism and information. As a nonprofit organization, we rely on financial support from readers like you. Please give today.