West Philly community pickets church demo by Boys Latin charter
A former Catholic church at 63rd and Callowhill could meet the wrecking ball as the Boys Latin charter school seeks to clear the way for a new recreation area.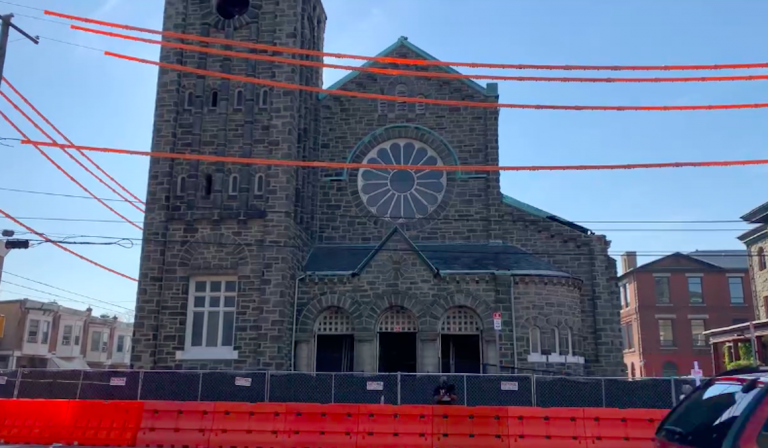 Community members on Monday picketed the demolition of the historic Our Lady of the Blessed Sacrament church in West Philadelphia by charter school operator Boys Latin, which purchased the site in 2015.
The Romanesque-style Catholic church, near 63rd and Callowhill streets, dates back to 1887 and was designed by Philadelphia architect Frank Rushmore Watson. The complex was closed by the archdiocese in 2014 over maintenance costs and sold to the charter school the next year, which established a middle school in a former Catholic school adjacent to the church.
The church building itself was left vacant, but later targeted for historic certification by preservationists in 2019. Although members of the city's historic commission found the building was significant, the certification was denied due to opposition from Boys Latin, which claimed historic status would make the building more costly to renovate.
Chris Daniels, a local teacher who advocated for preservation, said he was shocked to see demolition notices posted on the school in early June, given that the school had expressed its interest in restoring the church building.
"They stated that the church doesn't need to be designated because they weren't going to demolish it," he said. "The neighborhood was blindsided. Boys Latin lied to us."
After fencing went up and work crews began demo work, Daniels, whose family attended the church, and others staged a small protest along with the local community association, known as HMC2, in hopes of delaying a teardown.
While Department of Licenses and Inspection records show demolition permits were issued in April, Daniels said notices were only posted on the site for a few days in June. Daniels said he felt like community members had been kept in the dark.
"I'm a teacher myself, and Boys Latin is showing their students an ugly lesson. That it's OK to demo historic buildings, that it's OK to disregard your community."
The CEO of Boys Latin did not immediately respond to a request for comment. During the failed certification process, school officials presented renovation costs as a drain on student resources. Board minutes from Boys Latin describe plans for "outdoor recreational space" on the site, and indicated that demolition "would increase the value of the property."
Boys Latin was also involved in the demolition of the Church of the Transfiguration near its High School, also in West Philadelphia. That site today is similarly used as an outdoor athletics area.
The city has faced a surge in demolition generally as real estate pressures have increased over the past decade. Churches and other religious buildings have been particularly hard hit, as many are saddled with dwindling congregations and aging buildings.
A representative from City Councilmember Curtis Jones' office said he intends to attend an "emergency meeting" to be convened Tuesday to discuss the teardown. Daniels says he briefly met with a school official during the protest and hopes that drawing more attention to the church may persuade the school to "pause" the demolition and reach a compromise.
"We really want to see that building repurposed," he said. "But they don't have to do it alone. This community will step up and help them."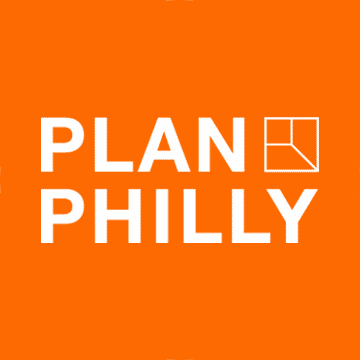 WHYY is your source for fact-based, in-depth journalism and information. As a nonprofit organization, we rely on financial support from readers like you. Please give today.