'We're gonna keep counting': Philly election officials persist as mayor calls for Trump to concede
As the national spotlight continues to shine on Pennsylvania numbers and Philadelphia's vote counting operation, city officials said Friday it could be days before they finish tallying all the ballots.
City Commissioner Lisa Deeley said around midday that Philly still had more than 50,000 votes left to count, including about 15k regular mail ballots and another 40k provisional ballots and those from overseas.
"We're counting ballots and we'll continue to do that as quickly as possible without sacrificing accuracy," Deeley said.
Mail ballots account for roughly half of all 2020 general election votes cast in Philadelphia, and workers at the Pa. Convention Center have been tabulating them nearly nonstop since 7 a.m. on Election Day, the earliest start allowed by state law.
The race is still considered too close to call, but the mail ballot "blue shift" in former Vice President Joe Biden's favor has materialized as predicted. Speaking at the vote-counting center on Friday, Mayor Jim Kenney had a message for incumbent President Donald Trump: concede.
"I think what the president needs to do is frankly put his big boy pants on," Kenney said. "He needs to acknowledge the fact that he lost and he needs to congratulate the winner — just as Jimmy Carter did, just as George H.W. Bush did, and frankly just as Al Gore did."
Aside from the mayor's words, the atmosphere inside the Convention Center as ballots are tallied has been one of measured calm. At times on Thursday and Friday, that contrasted greatly with the scene outside the operation's doors.
Dueling rallies from Biden and Trump supporters lined opposite sides of the street, and at times the intersection took on a block-party atmosphere, complete with a DJ, dancing and an appearance from the Philly Elmo drum line.
Overnight on Thursday, police arrested two men from Virginia who allegedly made a threat against the city's vote-counting center. The men were charged with carrying concealed firearms, as Pennsylvania law does not permit Virginia license holders to carry here. They may also be charged with election code crimes, District Attorney Larry Krasner said.
The men also told police that a silver Hummer parked near the Convention Center belonged to them. Police found an AR-style rifle inside the car, which was adorned with a QAnon sticker.
There are still many more ballots to count, including an unknown number of mail ballots received by 5 p.m. on Friday, an extension, confirmed by court ruling, intended to keep potential U.S. Postal Service delays from disenfranchising mail voters.
The decision, which state Republicans have unsuccessfully challenged, requires county boards to count these mail ballots even if they are not clearly postmarked by 8 p.m. on Election Day — so long as there's no evidence the ballot was cast after that deadline.
Also remaining are ballots that require so-called secondary review due to some kind of deficiency on the ballot. For example, a voter's signature is in the wrong place.
Peppered with questions from a large group of local, national and international reporters, Commissioner Deeley simply repeated herself. "We're gonna keep counting," she said.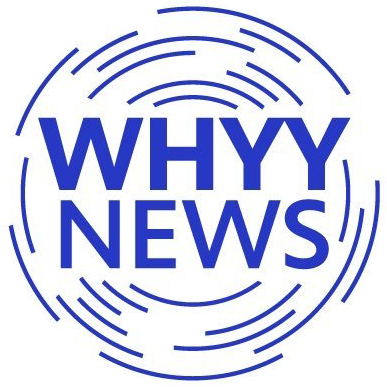 Get daily updates from WHYY News!