Biden wins presidency with key victory in Pennsylvania
It's a historic win for Biden, who was born in Pa. and lives in Delaware. After four years of Donald Trump, Democrats take back the White House.
The Associated Press has called the presidential race for Joe Biden, a historic win for the Pennsylvania-born Democrat whose decades-long career in public service has been rooted in Delaware. His victory in Pennsylvania pushed Biden over the top.
The call comes five days after Election Day as millions of mail ballots were tallied by county officials, which slowly eroded the advantage President Donald Trump held based on in-person voting. Biden's victory in the key swing state, with its 20 electoral college votes, makes it virtually impossible for President Donald Trump to win reelection, barring a major reversal from the courts.
The outcome follows a series of vital wins in Wisconsin and Michigan — a trio of once-solid Democratic states known as the "blue wall," all of which flipped for Trump over Hillary Clinton in 2016. Biden also won Nevada Saturday, and currently leads in Georgia. The AP has also called Arizona for Biden, while other outlets have it as too close to call.
If those margins hold, Biden would win the presidency with 306 electoral college votes, the same number Trump tallied in 2016. The victory also makes U.S. Senator Kamala Harris the first woman, first Black person, and first South Asian American person to become vice president in American history.
After the call was made, Biden immediately offered a vision of unity.
"America, I'm honored that you have chosen me to lead our great country. The work ahead of us will be hard, but I promise you this: I will be a President for all Americans — whether you voted for me or not," Biden wrote on Twitter. "I will keep the faith that you have placed in me."
Biden, who will be the first president from Delaware, plans to address the nation at 8 p.m. Saturday from Wilmington.
Harris posted on Twitter this afternoon a video of her talking to Biden on the phone announcing they won.
We did it, @JoeBiden. pic.twitter.com/oCgeylsjB4

— Kamala Harris (@KamalaHarris) November 7, 2020
Over the last several days, Trump's campaign has filed a flood of legal challenges contesting Pennsylvania's election. So far, court decisions on these have not affected the count and Biden's lead makes those challenges unlikely to affect enough ballots to reverse the outcome.
The race, while relatively close, appeared closer and more tumultuous than it actually was due to the way Pennsylvania counted its ballots.
As of Saturday evening, Biden leads Trump by more than 36,000 votes — a number that is expected to increase as more mail ballots are tallied. Trump won Pennsylvania in 2016 by 44,000.
But at midnight on Election Day, Trump's lead was about half a million votes, with the majority of them cast in person at the polls. That difference has shrunk by the hour since Tuesday, as county election officials tabulated more than 2.6 million mail ballots.  A proposal allowing early processing of mail ballots could have meant a faster result, but Republicans in Harrisburg refused to agree to the measure as a standalone reform.
Trump immediately moved to discount Biden's win.
"We all know why Joe Biden is rushing to falsely pose as the winner, and why his media allies are trying so hard to help him: they don't want the truth to be exposed," Trump said in a statement. "The simple fact is this election is far from over."
Trump said his campaign would start legally contesting results Monday — particularly in Pennsylvania.
Rudy Giuliani, who is acting as a lawyer for the Trump campaign, elaborated on that promise in a press conference in Northeast Philly Saturday morning.
He announced the campaign would file a lawsuit on behalf of "50 to 60" GOP poll watchers who were "uniformly deprived of their right to inspect any single part of the mail-in ballots."
It's a complaint that surfaced many times during the ballot-counting process this week, which was live-streamed in several large Pennsylvania counties. At one point, a federal judge ordered Philly election officials to let poll workers stand closer to counting tables. But officials have repeatedly noted that the commonwealth's election laws only allow poll watchers to observe ballot counting, not audit it.
On Twitter, U.S. Sen. Pat Toomey noted that the decision by the AP, Fox News and other outlets doesn't make the Biden win official. As always, states take weeks to certify results.
Today's announcement by the media of the election's outcome is a projection. A final outcome will be reached when the election process concludes, which is after all legal votes have been counted, litigation is resolved, and any recounts are completed.

— Senator Pat Toomey (@SenToomey) November 7, 2020
The so-called "blue shift" in vote margin towards Biden was widely expected. But who are the Keystone State voters that took Biden over the top?
A spread of trends are emerging in the election returns, Democratic officials say. There was a Democratic groundswell in the Philadelphia suburbs; sizable gains in bellwether counties like Northampton and Erie; overwhelming support from predominantly Black communities; and a stronger performance than Hillary Clinton in the northeastern part of the state.
Black vote for Biden called 'extremely significant'
At a rally outside Philadelphia's ballot counting center Friday, Mother Bethel AME Rev. Mark Tyler, a leader in the POWER interfaith group, said the Trump team's flailing efforts to disenfranchise mail ballots only sparked more ire for him as the descendent of Black Pennsylvanians who were denied the right to vote.
"I carry my ancestors in my hands," Tyler said. "My vote counts because they had no vote, they had no voice."
He shouted out peers in other cities that helped push states blue this election. "The children of our ancestors are speaking in Atlanta, in Detroit, in Las Vegas, in Phoenix, and in the birthplace of Democracy, Philadelphia Pennsylvania," he said. "We will not be silenced."
U.S. Rep. Dwight Evans, whose district includes Philadelphia, said Biden's edge in Pennsylvania gave him hope about moving the needle on issues like poverty and affordable housing in the coming years — and possibly passing another coronavirus stimulus package, despite looming partisan gridlock in Washington.
Evans, a longtime powerbroker in the politically influential neighborhoods of Northwest Philly, called the Black vote "extremely significant" for Biden's reclamation of Pennsylvania. The voter-rich 10th Ward, for example, went overwhelmingly for the Democrat. Early data shows him winning 98% of the vote there.
Alongside key victories in Michigan and Wisconsin, Democrats are poised to regain much of the "blue wall" steel belt states that bucked Hillary Clinton for Trump in 2016. Nationwide exit poll data suggests Black voters favored Biden 87%.
"Cities like Philadelphia, Detroit and Milwaukee are very much the core to him becoming the President of the United States," Evans said. "I can say to you that … Black people specifically saw the current occupant to the white house as a threat to this democracy."
Black voters in more rural parts of Pennsylvania also contributed to Biden's lead. Jonathan Pretlow, 43, lives in Chambersburg, Franklin County, where Trump currently holds 71% of the vote. He said it's a "beautiful day" and said the mail ballot process helped enfranchise more people.
"This is Trump Country, but every vote counts, you know, even being a Democrat in a Republican stronghold, you still have to do your civic duty," said Pretlow. "I'm so proud of Philly."
Philadelphia pushed Biden over the edge in Pennsylvania in the early hours of Friday morning, sending much of the city into a frenzied celebration.
"Donald Trump was right — bad things happen in Philadelphia, for him," said Democratic City Committee Chairman Bob Brady.
With more than 6.5 million votes tallied in the presidential race, statewide voter turnout has trounced the 2016 election, where voters cast 6.1 million votes in the presidential race. Overall, Biden dominated the popular vote nationally and now holds the record for most votes ever cast for a U.S. presidential candidate.
Big suburban gains helped knock Trump back — but what about 2022?
If any Pennsylvania region made the single biggest difference for Democrats in 2020, it was the Philadelphia suburbs.
With nearly all precincts reporting, Montgomery County appears to have cast nearly 60k more votes for Biden than it did for Clinton in 2016 — a significant boost. In all, Biden took 63% of the vote in the affluent suburb, with more than 313,000 voters casting ballots for the Democrat.
A blue tidal wave has been rising in these counties over the last decade, but observers say the Trump era has pushed it into overdrive.
In Chester County, for example, Barack Obama lost by half a percentage point in 2012. Four years later, Clinton won it by 9 points. Now, with nearly all of its vote reported, Biden appears to have taken the county by a more than 16 point margin as overall turnout increased.
U.S. Rep. Brendan Boyle, whose district includes Philadelphia and part of Montgomery County, wondered if the new Democratic converts would stay with the party post-Trump.
"In the Trump era, you have seen suburbs all across the country trend blue — including, for the first time, suburbs in the South," he said. "I think there will be a question now, to what extent, is that just because of Donald Trump. Will we be able to hold on to some of those gains?"
Smaller Pa. cities and their outlying suburbs, including Harrisburg, showed similar trends.
Biden, Clinton and Obama all won Dauphin County, home to the state capital, but Biden's margin was notably higher: 8.4 points compared to 2.9 and 6. Perhaps even more notable was turnout. While Democratic turnout stayed relatively flat here from 2012 to 2016, this year it soared by more than 12,000 votes.
Bellwether counties flip blue again — by a margin
High turnout also seemed to be playing a role in results from three of the most closely watched counties in the state: Luzerne, Northampton and Erie. All three flipped from blue to red in 2016, with Luzerne swinging a whopping 24 points from 2012.
With 95 percent of its votes counted, Luzerne, the Northeastern Pa. home of Wilkes-Barre and Hazelton, remained a Trump stronghold. Biden did manage to narrow the margin and lose by 14 points, instead of Clinton's 19.
With most of Erie's vote tabulated as of this writing, Biden holds over a 1% lead that indicates he's on track to recapturing the far northwestern county for Democrats. Kathy Dahlkemper, a former Democratic congresswoman who now serves as Erie County executive, thinks there are a lot of reasons the county flipped back — but a key one was Biden's focus on the area.
"Four years ago, Hillary Clinton never came here," she said. "People here want to know that you're going to show up, and show that we're a community that's important to us."
Dahlkemper says she also thinks voters also came to trust Trump less, especially his promises to bring manufacturing back to places like Erie.
"Donald Trump spoke about things, and people believed him," she said. "The rhetoric sounded great … But it's not panning out the way the president said.
Northampton County, home to Bethlehem and Easton, also came out for the former vice president. Obama won Northampton by 4.5%, and four years later, Trump flipped the county by 3.8%. Biden, it appears, was able to split the difference. With nearly all the county's votes reported, he leads by 0.5%.
"Northampton county is a classic bellwether county," said Charlie Dent, a Trump critic who represented part of the county as a Republican in Congress for 14 years.
"We've had a great deal of investment," he said, mentioning replacements to lost coal industry jobs. "In the logistics industry, life sciences, biotechnology, other types of manufacturing — it's home to Crayola and Martin Guitar…so there's a diverse and robust manufacturing sector."
In 2016, voters wanted change, and some may have been willing to take a risk on Trump, Dent said. But four years into a Trump presidency, he doesn't think change is enough to compel Northampton voters anymore.
Lackawanna County, home of Biden's native Scranton, also saw an uptick at the top of the ticket. He turned out about 10,000 more voters than Clinton, while Trump rallied around 3,000 more than he had in 2016. The county went to Biden by about 8 points, compared with Clinton's 3.5 point victory.
Trump held or increased his margins in some of the reddest parts of the state, pulling at least 70% of the vote in rural northern tier counties, like Bradford, McKean, Elk, Potter, and Sullivan. Republican margins were already high there in 2016, but Trump made even greater gains this year.
Roy Straley, 59, a Trump supporter from Marion, Pa., said he's "totally surprised" by the margins in Pennsylvania because of the size of Trump's rallies. But he's hopeful overall because Republicans have a chance to retain control of the U.S. Senate.
"If we lose, the Republicans, I'm not a sore loser. I'll get up tomorrow morning, eat my breakfast," he said. "Life's going to go on."
For Jamari Davis, 41, a Black former Independent voter from Lebanon County, life going on without Donald Trump in the White House is needed mental respite.
"At the end of the day, we have to find a way to bring people together and not apart," said Davis, now a registered Democrat who voted for Biden. "Any way that can happen is going to be positive and move us in the right direction. I want to open my phone and see less hate today than I did yesterday."
Laura Benshoff, Miles Bryan and Alanna Elder contributed reporting.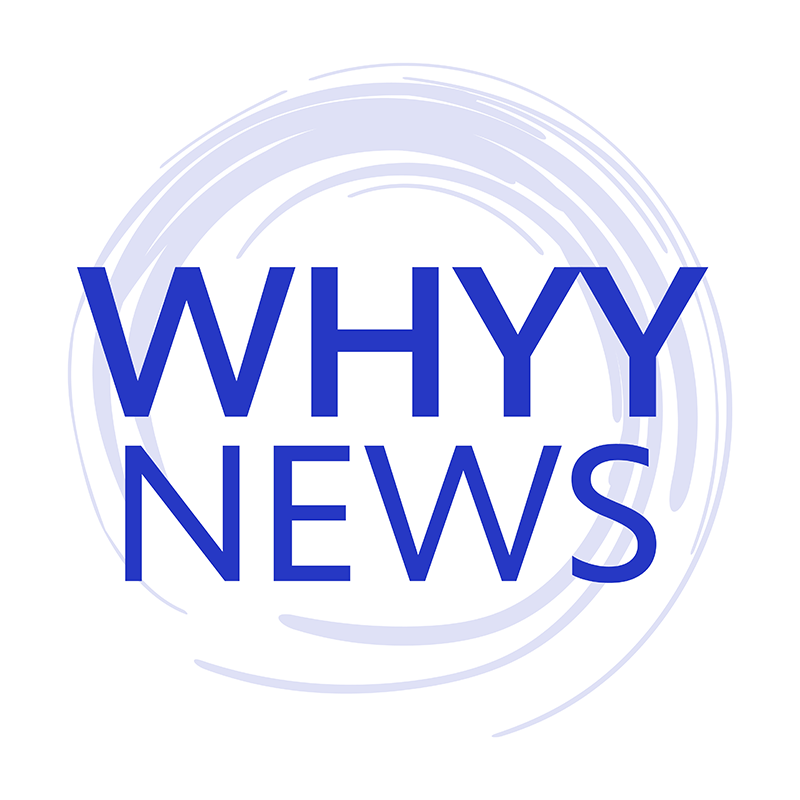 Get daily updates from WHYY News!
WHYY is your source for fact-based, in-depth journalism and information. As a nonprofit organization, we rely on financial support from readers like you. Please give today.