Welcome to a brand new PlanPhilly!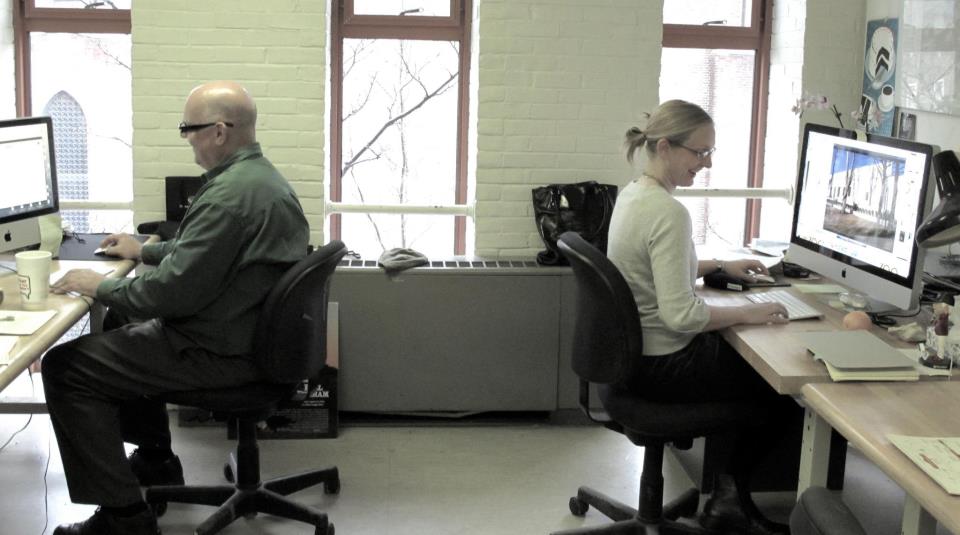 What you are looking at today is a thoroughly new, innovative PlanPhilly website that is designed to better connect the planning, design and development communities in Philadelphia through an integrated content package made up of breaking and investigative news, expert analysis and opinion, organizational and individual profiles, mapped neighborhood pages and enhanced photo and video packages.
This new platform is the most visible part of a deep, user-focused reinvention. From its beginnings in covering the extensive Central Delaware Riverfront planning process in 2006-2008 to the citywide beat reporting of Philadelphia's built environment that we know today, PlanPhilly has covered a lot of ground in just over six years of existence. It was with this in mind that in mid-2011, PlanPhilly staff and consultants Technically Media decided that a strategic planning and analysis process was necessary to identify how to improve its content development and distribution strategy, maximize core coverage and establish priorities for new expenditures. This strategic plan included an analysis of spending, traffic, and a qualitative assessment of the site's value beyond generating readership.
This thorough review yielded many interesting findings. PlanPhilly is excelling as a "civic utility" that provides unique coverage and serving as a public record for important design and planning issues, but it is missing an opportunity to link content together to encourage more engagement with the Philadelphia built environment community and its issues. Further, PlanPhilly has solid bases of dedicated traffic, but new content types, coverage areas, and web and mobile tools can help develop more engaged relationships and build the constituency base for smart planning and design in Philadelphia.
With that, PlanPhilly has gone about implementing numerous recommendations from this strategic plan over the last year. These include:
Creating Eyes on the Street, a short-form blog with professional voice and perspective on the built environment;

Updating our mission statement to have more of a focus on encouraging active involvement in the shaping of Philadelphia;

Conducting a full redesign of the interior and exterior functionality of the website to provide a strong foundation for new products;

Test out new engagement strategies to bring PlanPhilly's in-depth journalism deeper into the Philadelphia community.
The new website you see here represents our largest undertaking over the last year, and the one we feel has the most potential to change the user experience of PlanPhilly for the better. We are incredibly proud of this effort, and we hope it shows. In mid-2012, we hired local designers and developers P'unk Avenue to help make this vision of a more interactive and user-friendly PlanPhilly a reality. While the first iteration of the site got us far, we felt that some of its technological limitations impeded some previous initiatives aimed at growing the engagement of our audience base. We feel the new product and content management system P'unk Avenue has prepared for us allows for easier customization, more adaptability between content types, a fresher look, and more flexibility when we want to explore new ground.
"PlanPhilly gave us a chance to explore the relationships between organizations, issues, projects and people in a way that hasn't been done before," said Tom Boutell, lead developer, P'unk Avenue (punkave.com). "We also enjoyed pursuing responsive design, delivering a great experience across phones, tablets and desktops. Rich content is what we're all about, and finding the right way to showcase the depth and breadth of PlanPhilly's content challenged us in new and intriguing ways. We're also excited about the site's community-powered features, like professional profiles and the ability to submit new organizations for inclusion in the directory."
We are still working through all of the nooks and crannies, but we hope you will take a few minutes to explore the new site and some of the benefits it offers our readers. Here are some of the features you can now enjoy:
Profiles give you the opportunity to connect with the community and PlanPhilly's daily coverage. You have the ability to edit your contact information (we won't share with anyone!), your interests and your organizations so more people can find out about the hard work you're doing in Philadelphia's built environment.
In addition to personal profiles listed above, the new website features tools that allow you to add organizational profiles to help others find out about and connect to your work. There's even complex technology that allows these organizations and your personal profiles to be connected, allowing for even more continuity.
The application is a project of PlanPhilly, Azavea and the city, funded by the William Penn Foundation. Journalists, planners, city officials and regular citizens are invited to use it. The application offers intuitive data search, sort, and download functionality that enables users to search building permits; zoning variances; code violations including inspection violations, dangerous conditions and demolitions; fire code violations; cease occupancy orders; stop work orders; and housing inspection licenses among other data provided by an API built by Philadelphia's Office of Innovation and Technology. After signing up for a free account, users are able to subscribe to email alerts for notifications of changes in their neighborhoods, including zoning, permitting and licensing activities. In other words, if a user is interested in knowing when new permits are generated in the 4-5 blocks around his or her house, they would do a search, save their search parameters, and then ask to be notified (daily, weekly or monthly) when new records appear.
Check out our comprehensive mapping of the city's unique neighborhoods. Over 170 descriptions, as well as links to news articles and registered community organizations.
Acknowledgments: The William Penn Foundation, PennPraxis, the University of Pennsylvania School of Design, P'unk Ave, Rock River Star, Technically Media, Azavea, Michael Greenle