'We can't forget,' says Del. congresswoman who prayed through last year's attack on Capitol
Listen
4:39
Lisa Blunt Rochester was excited on Jan. 6, 2021. Delaware's lone member of the U.S. House of Representatives was seated in the balcony overlooking the House floor, preparing to watch history unfold as Electoral College votes were tallied for the First Delawarean-elect, Joe Biden.
As the first woman and first person of color to be elected to Congress from Delaware, she was also looking forward to seeing Vice President-elect Kamala Harris achieve a similar milestone in the White House.
But it was a different kind of history that unfolded before her eyes that day.
"I noticed people being whisked off the floor of the House, from the leadership to members, and realized that an announcement was made that the Capitol had been breached," Blunt Rochester said. "Those of us up in the balcony could literally hear banging on the door of where we were."
As she watched her fellow lawmakers on the House floor be taken to safety, she realized a mistake had been made: The members of the House who had been forced to sit in the balcony as a social distancing precaution were apparently forgotten.
"We were trapped," she said. "We also could hear gunshots and could also witness the police and individuals who were bravely guarding the door on the floor of the House."
With other House members, she grabbed gas masks that she was surprised to find stored under the seats as a precaution for such an unimaginable event. The group then switched from the Democratic side of the House chamber to the GOP side, thinking they might not be attacked if the group storming the building thought they were Republicans.
"In that moment, it was just kind of just go into action, you know, find a way to be safe," she said. "Then, once we stopped and I looked down and saw the guns, it just hit me: This could be the end of our lives."
Watching her colleagues say what could be their final "goodbyes" to family members on FaceTime, Blunt Rochester called out for help in the form of a prayer.
Video of her prayer quickly spread on social media and national news outlets. Amid the shouts of security personnel, Blunt Rochester could be heard praying for "peace in this land, peace in this country, and peace in this world. Lord, we're asking for a healing."
"I knew I did not have the power, but I knew that God was more powerful than me, and I began to pray," she said.
"It started soft. It started like a normal prayer for me, but it just got louder and bolder and more powerful, and I could feel other members' hands on my back," she said. "I just felt this spirit of prayer, of maybe what my ancestors felt, that we got to make it through this. And I just prayed that all things, even the bad, worked together for the good."
She said it was a prayer that was answered quickly.
"Not long after, we heard banging on the door where we were, and we were afraid to even open it, we didn't know who was out there. It happened to be the Capitol Police coming to get us to take us to the undisclosed area."
While much of the focus on Jan. 6, 2021, has looked at the people who broke into the Capitol, a year later Blunt Rochester said she's grateful for the heroes of that day.
People like those around the country and in Delaware who said prayers of protection that day.
People like the Capitol Police who worked to keep them safe.
Her heroes include the people who picked up the boxes of votes from the House floor and carried them to safety.
She's even grateful for the heroic work of the Capitol custodians "who had to clean up blood and feces and trash and glass."
"I hope that as we think about this for the first anniversary and on, that we will remember not only the actions of those who were lawless, but that we also remember the heroes," she said.
'Constant processing' of the trauma
On this first anniversary of one of the most traumatic days of her life, Blunt Rochester said she's prepared to deal with the emotions she'll experience. Over the past year, she's worked on a "constant processing" of that trauma.
"When you go through any kind of trauma, as so many people are right now, things trigger it," she said.
It's those unforseen anxiety triggers that you have to be on guard for, she said. It's something she's experienced dealing with the effects of other traumatic events in her life, including the unexpected death of her husband in 2014.
"It wasn't the anniversary; I could prepare for that. It was the days when I would walk by somebody and smell his cologne that I could not prepare for. And so, I'm not sure how I will feel on [Jan. 6]. But what I do know is that I'm not alone."
Despite the trauma of recollecting her close call, Blunt Rochester said it's vital for everyone to remember the attack that occurred that day.
"Even if it is hard for people, it's important that we put this down in history and that we don't forget," she said. "I believe we do need to remember, reflect, but also to recommit. Recommit ourselves to our democracy, recommit ourselves to our Constitution and its aspirations, and recommit ourselves to each other."
For the country to really move past the events of Jan. 6, 2021, there needs to be a true accounting of what happened, she said.
"I think it's really hard, even when you hear about truth and reconciliation commissions, the reconciliation comes after the truth," she said. "Healing is so much more powerful after accountability. It might not be today. It might not be tomorrow. But the pursuit of justice so that this doesn't happen again is vital."
As Blunt Rochester was praying in the balcony, some of her constituents were roaming the Capitol hallways. Kevin Seefried of Laurel, Delaware, was photographed carrying a Confederate flag through the building alongside his son Hunter. The pair were indicted in April on charges including knowingly entering or remaining in any restricted building or grounds without lawful authority and violent entry and disorderly conduct on Capitol grounds.
Their trial was originally scheduled for last month, but it has been postponed.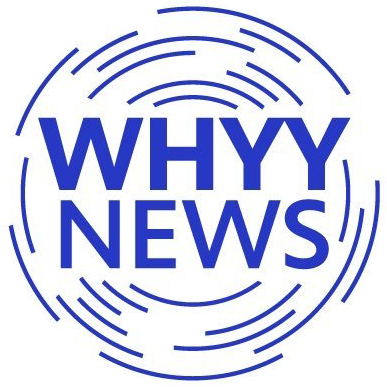 Get daily updates from WHYY News!