Former N.J. Gov. Christie Whitman leading efforts to bolster 'fragile' U.S. democracy
Listen
2:50
As supporters of former President Donald Trump stormed the U.S. Capitol last January in a bid to overturn the 2020 election results, former New Jersey Gov. Christine Todd Whitman said she couldn't look away.
Just as Congress planned to certify President Joe Biden's win, the former president repeated claims that the election was "rigged" during a rally near the White House.
Moments later, rally goers forced their way into the Capitol building. Some carried firearms and chemical irritants, injuring federal police officers, destroying property, and inciting violence. More than 700 people were later charged, including 25 from the Garden State.
Like many people watching the news on Jan. 6, 2021, Whitman said she couldn't believe what she saw.
"To hear them go through the halls of Congress calling [House Speaker] Nancy Pelosi's name and saying that they were going to hang [Vice President] Mike Pence, it was what I kind of had feared might happen, but never really thought it would," she recalled.
Whitman, a Republican who served as governor from 1994 to 2000, said she realized she was watching a wake-up call for American democracy in real time.
Whitman, who was the first and only woman to be elected governor and later served in the Bush administration as EPA administrator, had become a staunch critic of far-right conservative policies and ideology, and was among a group of moderate Republicans who threatened to start a new party if the GOP did not reject Trump's false election claims.
"All during [Trump's] presidency, his disregard for the Constitution and the rule of law, this emphasis on the fact that he could only lose if it were stolen — I mean, this is what happens when you have that kind of rhetoric going on," Whitman said. "And to see it actually manifest itself that way was a real reminder of how fragile our democracy is."
That deep concern is what led Whitman to co-found the States United Democracy Center in the lead up to the 2020 election. The nonprofit and nonpartisan think tank's mission is to help elected officials protect elections; "hold democracy violators accountable through advocacy, investigations, and litigation;" and "address political violence and domestic extremism," according to its website.
The organization started in July 2020 as the Voter Protection Program, founded alongside Joanna Lydgate, former Chief Deputy Attorney General of Massachusetts, and Norm Eisen, who served as special counsel to President Barack Obama for two years. Other figures with local ties — including former Philadelphia Police Commissioner Charles Ramsey, former U.S. Homeland Security Secretary and Pennsylvania Gov. Tom Ridge, and former New Jersey Attorney General John Farmer Jr. — serve on the advisory board.
"States United came to be … back when Trump started to talk about delaying the elections because of COVID," Whitman said. "And you started to think, what are we going to do if this kind of thing happens, if a president of the United States can fiddle and twist with the system the way he is?"
States United attorneys are supporting Washington, D.C. in its civil lawsuit against the Oath Keepers and Proud Boys for the far-right groups' alleged roles in planning and carrying out the violent attack on the Capitol.
The think tank, which has an advocacy arm called States United Action, has also published several reports tracking bills that could subvert elections. For example, in a year-end roundup posted last month, States United documented 262 bills introduced in 41 states.
The group identified 32 laws enacted in 17 states last year that "allow state legislatures to politicize, criminalize, or interfere with elections."
Most laws enacted were in battleground states like Texas, Georgia, and Florida.
Though it counted eight bills in New Jersey, none became law, including a Republican-backed bill to remove the 48-hour provision for acceptance of ballots postmarked by Election Day, and another that would require proof of identification to vote.
"We … try to keep the public informed," Whitman said. "They need to know that we're at a really, really delicate place right now. We have to protect the right to vote."
New Jersey has recently attempted to expand voting access. Last year, Gov. Phil Murphy signed a law that established early, in-person voting for statewide elections.
The law took effect for the November 2021 gubernatorial election in hopes of expanding voter turnout, though it added to the multiple factors that led to a slow counting of ballots and a longer-than-usual wait for results. Neither Murphy, nor his Republican challenger Jack Ciattarelli made claims of fraud, though the incredibly close results were shadowed by the specter of 2020.
Whitman said voters, elections officials, and candidates need to get used to waiting for the democratic process to play out and every vote to be counted. She pointed to her own tight gubernatorial race in 1993, which she ultimately won by one point.
"Once the votes have been counted and certified by the Secretary of State, that should be it. Then it's the time to step back and say, 'Okay, it's over,'" she said.
While she believes there is hope for the future of democracy, she said it will take a lot of work to make up for the erosion of public trust during the Trump era.
"We've seen that there are those who are still not sure. They kind of believe the 'big lie,' but they're not sure," she said. "And so what we're trying to do is provide them with the kind of information and facts that they need to understand that the big lie is just that: a lie."
Her advice for average citizens?
"The best thing the average person can do is talk about it, be aware, push back when they see something happening in their state," she said. "They don't have to get into an argument. Just talk about what makes sense."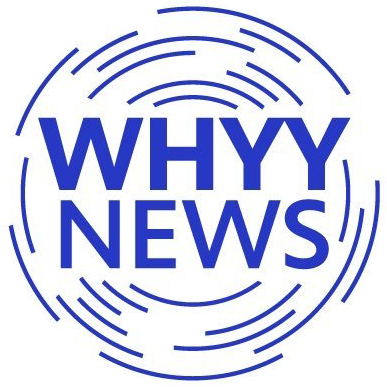 Get daily updates from WHYY News!