'A big day for democracy': Murphy signs N.J. in-person early voting into law
The state now requires counties to hold nine days of early, in-person machine voting ending the Sunday before Election Day in November.
Amid criticism that some states are clamping down on voters' access to the polls, New Jersey on Tuesday expanded the ability of residents to cast their ballots.
During an event broadcast on Facebook Live, Gov. Phil Murphy signed a law requiring counties to establish early, in-person voting for all statewide elections in the Garden State beginning with the upcoming June primary.
The New Jersey law now requires counties to hold nine days of early, in-person machine voting ending the Sunday before Election Day in November. There are fewer days of in-person voting for primaries: three for a non-presidential primary and five in a presidential election year.
Murphy, a first-term Democrat who is running for re-election, said the move was in contrast to Republican legislatures and governors in states like Georgia, Iowa, and Pennsylvania, who he suggested were trying to "suppress one of the most fundamental rights of citizenship" by restricting voting rights.
"They claim to love our Constitution, but only if they get to define who the 'we' is in 'we the people,'" Murphy said.
The new law was also seen as a benefit to the state's Black voters, who have historically been the target of voter suppression efforts in the U.S.
"For the first time in New Jersey, Black voters in the Garden State will be able to participate in 'souls to the polls,' a long-honored tradition in Black communities where people first attend church services on Sunday and then they take their souls to the polls to vote," said Ryan Haygood, president and CEO of the New Jersey Institute for Social Justice.
"This is, to be sure, a big day for democracy," he added.
The bill signing in New Jersey came just a few days after Republican Gov. Brian Kemp of Georgia signed a controversial law that Democrats and voting rights advocates blasted as voter suppression. The Georgia law now requires voters to show a photo ID for voting by mail, limits the use of ballot dropboxes, and makes it a misdemeanor to hand out snacks or water to those waiting in line to vote, among other sweeping changes.
Stacey Abrams, the former Democratic Leader of Georgia's House of Representatives, who now runs the voting rights group Fair Fight, joined Murphy's announcement virtually, and said New Jersey's new in-person voting scheme would help ensure that more residents can participate in the political process.
"In-person early voting says to Americans who have to work on a schedule that isn't based on an agrarian economy from the 18th century that their voices matter," Abrams said.
"It says to that mom working that third shift that if she can get some time off to go and cast her ballot, she might be able to move herself out of minimum wage into a full-time job that pays her enough to live a good life for her and her family," she added. "It says to that person who is a frontline worker who doesn't know when they're going to be on call that, if they can cast their ballot, there may be relief on the other side."
Under the new law, New Jersey counties, depending on their size, will have to designate at least three to seven polling places for early, in-person voting, though they can set up more if they choose.
The New Jersey Association of Counties, which supports early, in-person voting, said in a statement that the state funding to establish the new system falls far short of the estimated $77 million it would cost to purchase new voting machines, electronic poll books, and other items. Murphy proposed $20 million to expand early voting in his budget proposal this year, and the law allocates another $2 million for the effort.
"This is a big shift," Murphy said in response to the criticism. "Just because we believe strongly we have enough time and we have enough money, [that] does not mean it is easy, and we know that. And we will be there for our clerks and election officials."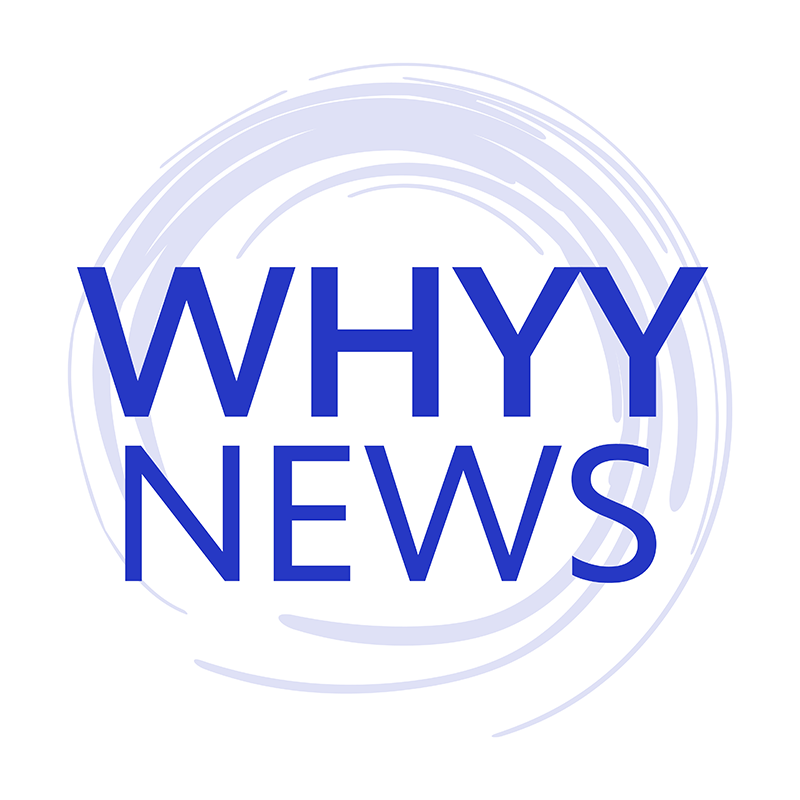 Get daily updates from WHYY News!
WHYY is your source for fact-based, in-depth journalism and information. As a nonprofit organization, we rely on financial support from readers like you. Please give today.