We can curb illegal dumping. But it will take all of Camden to accomplish
Camden resident Shamere Fletcher calls for widespread collaboration to curb illegal dumping.
WHYY and the Coopers Ferry Partnership launched an essay contest in November to give Camden residents a chance to envision a city without illegal dumping. This is one of the winning essays. 
___
Frustrated, disgusted, and embarrassed are just a few of the words I use to describe how I feel about illegal dumping in the city of Camden, a place where I've resided for most of my life.
Illegal dumping is not new to my city. It's been a reoccurring issue for many years. Defined as unauthorized deposits of any waste into land with no license to accept it, illegal dumping costs Camden $4 million a year. We are one of America's poorest cities, and our tax dollars could be better spent elsewhere.
Taking a walk around the city, I notice old furniture placed curbside, candy wrappers, empty potato chips bags, plastic bottles and cans littering the streets, and an empty lot dotted with used car tires and an overturned refrigerator.
Momma Anne, a resident of Camden for more than five decades, said, "The problem is, as soon as they clean it up, it's trash everywhere again."
Momma Anne and I are among the few individuals who make sure our blocks stay clean. Once, when the street sweepers didn't arrive on schedule, a handful of my neighbors did the chore.
Given the coronavirus pandemic's disastrous economic and societal impacts, we need to be smarter with our spending — $4 million is a lot of money. Illegal dumping is taking away resources that our community needs.
We need to expand shelter for our unhoused population. We need more food and pantry support for the hungry and recently unemployed. That money could also be used to assist people with utilities, toiletries, medication, and remote learning resources.
What if we used some of that $4 million to erect more murals around the city? Our mural arts program has a simple message: keep Camden clean. That's certainly a message worth amplifying through investments.
The effects of illegal dumping include health, environmental, and economic consequences. It will take collaboration among residents to achieve a positive solution.
The first step is education. Our residents need to be made fully aware — through fliers, signs, and pamphlets — of how illegal dumping impacts our community.
The second step is security. To prevent people from driving large items into empty lots and discarding them, the city needs to add fences and locked gates to any vacant space. And since most dumping takes place at night, the city needs to install lighting around frequently dumped areas.
The third step is accountability. Strict penalties need to be enacted when the rules are broken. And we, the residents, need to hold the city accountable for keeping our streets and spaces clean. We need scheduled pick-up dates for large furniture so that sofas aren't rested curbside. And we need more trash cans placed throughout the city.
Mr. Ingram, who has lived in various sections of the city, including North Camden and Parkside, said, "the only way the city will stay clean is if the residents want it to stay clean."
A resident of West Deptford who I spoke to for this essay told me: "We don't have that issue where I live. We put it out, call for it to be picked up, and they come and get it right away." His is a great example of having the knowledge of whom to call, and how to properly dispose of trash.
A clear message needs to be sent from residents that $4 million per year on illegal dumping is too expensive and that illegal dumping will not be tolerated in Camden.
I believe we can take back our city and improve the quality of life through these simple yet effective changes. With the help of the city of Camden and all its residents, we can curb illegal dumping.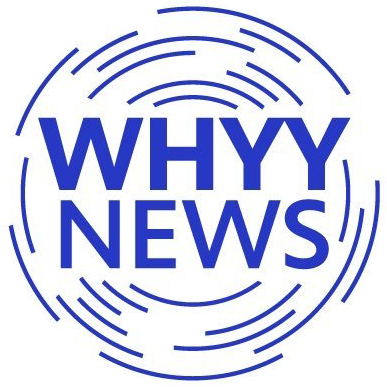 Get daily updates from WHYY News!
WHYY is your source for fact-based, in-depth journalism and information. As a nonprofit organization, we rely on financial support from readers like you. Please give today.