Voter turnout in South Jersey varies from tiny to brisk
Listen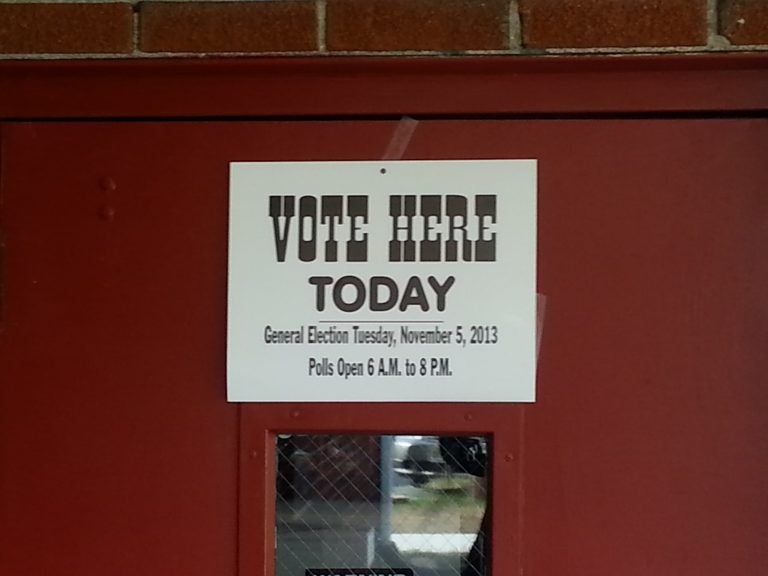 Depending on where you go in New Jersey, turnout this Election Day varies.
For example, turnout in Cinnaminson was very light this morning, but at lunchtime, the parking at one polling place in Deptford was packed.
Ken Barnshaw is a candidate for council in Deptford Township. He says Democrats worked through the summer to bring out their people even with the expectation that Republican Chris Christie will be overwhelmingly re-elected governor.
"People who are dedicated to their parties will go out and vote their party straight up and down," Barnshaw said. "In this community here we're known for splitting ballots, but it's been a very extensive campaign from the Democratic Party in Deptford going door to door since summertime and what we are seeing is people coming out and supporting their local party."
William Underwood is retired and voted mid-day. He's hopeful more people will come out after work or after dinner to vote for the candidate of their choice.
"Make the right choice, whatever it is, I think I did," he quipped.
The main matchup of State Sen. Barbara Buono against Christie is not considered competitive. The entire New Jersey Legislature is on the ballot this fall. Many of those races are expected to be blow-outs. One that could be close features former State Sen. Peter Inverso (R-Mercer County) coming out of retirement to challenge Sen. Linda Greenstein (D-Middlesex County). Inverso is known as the author of Megan's Law and held the senate seat for 17 years before leaving politics. Greenstein has fended off strong challengers in the past in a district that is usually competitive.
New Jersey voters will also be deciding whether to raise the minimum wage to $8.25 and index it so it would automatically go up each year.