Voter turnout drops to 5 percent as incumbents score victories in NJ primary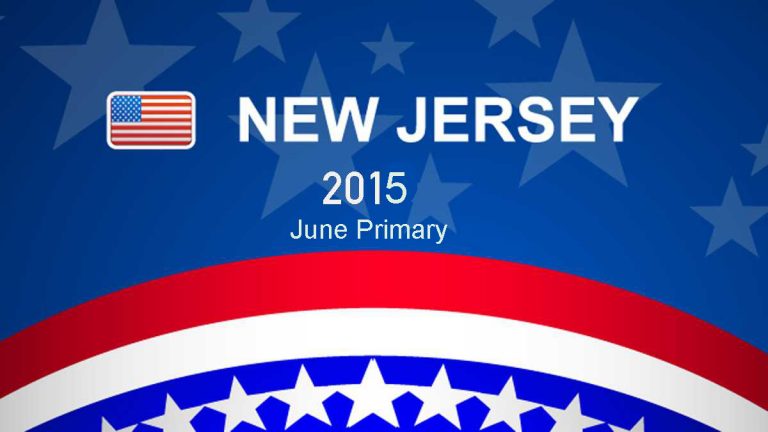 One of the most ho-hum New Jersey state primaries in recent memory yielded no surprises, with all incumbents or party-backed candidates winning ballot positions on Tuesday. Those results, and the state's district makeups, should yield an equally lackluster general election in November in all but a handful of districts.
With Assembly races topping the ballot, turnout was expected to be low. That only five of the state's 40 districts had contested primaries for one party or the other did not encourage voter participation, although local races could have drawn voters to the polls. An analysis of preliminary estimates are that about 225,000 voters cast ballots, either in person or by mail. That's less than 5 percent of the state's 5.4 million voters, and about 9 percent of those voters registered as Democrats or Republicans. Only those registered with one of the major parties, or willing to declare for one of those parties on Election Day, can vote in New Jersey's primaries.
If these figures hold when all the votes are tallied, it would mark a new low for a state primary. In 1999, the last time the Assembly topped the ballot, less than 15 percent of registered Democrats and Republicans, and just 6 percent of all those registered, voted.
"We expected this to be a low turnout election because the Assembly was at the top of the ticket," said Ben Dworkin, director of the Rebovich Institute for New Jersey Politics at Rider University. "There were only a small handful of contested intraparty contests and most folks had sewed up party support well before the election."
The closest Assembly race was in Union County's 20th District. Incumbent Assembly members Annette Quijano and Jamel Holley beat the second place of team, Elizabeth Board of Education-backed A. Tony Monteiro and Giuliano Farina, by roughly a 2-to-1 margin. The team of Jorge Batista and Vivian Bell finished a distant third. Spending in this district was the second highest in the state, with the incumbents spending three times more than the challengers, and it was the only district where independent groups — realtors — injected money.
In Hudson County's 31st District, which had the largest number of candidates — 7 Democrats — and no incumbents on the ballot, the ticket that got the backing of the Hudson County party beat its nearest challengers by more than 3-to-1. Angela McKnight led with about 35 percent of all ballots cast, and her running mate Nicholas Chiaravalloti took 33 percent. Neither Assemblyman Charles Mainor nor Jason O'Donnell sought reelection.
In the 15th District, which covers parts of Hunterdon and Mercer counties, Assembly incumbents Reed Gusciora and Elizabeth Maher Muoio easily bested sole challenger Dan Toto, who took just 12 percent of the vote.
Both districts where Republican incumbents faced challengers also ended in blowouts for the Assembly members. In the 9th, which includes portions of Atlantic, Burlington, and Ocean counties, Assemblyman Brian Rumpf took 41 percent and Assemblywoman DiAnne Gove received 39 percent, while their opponents got about 10 percent apiece. The challengers in the 24th, the northernmost district covering 36 communities in Morris, Sussex, and Warren counties, did little better. Running separate campaigns, Nathan Orr and Marie Bilik got about 11 percent each in losing to Assemblyman Parker Space and his running mate Gail Phoebus, who received GOP party backing in her quest to succeed retiring Assemblywoman Alison Littell McHose.
Because these five districts swing heavily for one of the two parties, the primary winners of the dominant party — Democratic in the 15th, 20th and 31st and Republican in the 9th and 24th — are virtually assured election in November.
In fact, political observers expect competitive races in only two or three districts because the districts are drawn to favor one party or the other. Those districts are the 1st and 2nd in South Jersey, both of which have split representation, and possibly the 38th straddling Bergen and Passaic counties, controlled by Democrats but contested by Republicans for the past several elections.
"The first and second districts, because of their split legislative representation offer the most competition, and in both there are relatively well-known challengers," said Brigid Harrison, a Montclair University professor and president of the New Jersey Political Science Association. "I am not sensing that there's a lot of desire or utility in trying to upset the apple cart. The Republicans recognize that, given the political climate statewide, they are not going to make significant inroads in the Legislature. I think many Republicans in the state are biding their time until 2017."
But other forces, including the expected low turnout itself, could shake up the status quo.
"The irony is that in low-turnout elections, when fewer people vote, the small, organized groups have more impact, so the races that no one expects may become close," Dworkin said. "A constitutional amendment on this November's ballot would be a wild card," said Daniel Douglas, director of the William J. Hughes Center for Public Policy at Stockton University. "Large sums of pro and con North Jersey casino money could introduce some volatility in low-turnout races, particularly in those races where casinos are proposed."
Harrison said that while the GOP outnumbers Democrats in the 1st, the southernmost district, "Republicans running there will have to run in the shadow of Gov. Christie." There and in the neighboring 2nd, which includes Atlantic City, she said the economic recovery has been the slowest, and "many blame" Christie's national aspirations for his failure to address the issue of Atlantic City with the continued stalling of South Jersey's economy.
The gubernatorial aspirations of some elected officials may also come into play.
The races in the 1st and 2nd "will also provide an opportunity in November for Senate President Steve Sweeney (D-Gloucester) to attempt to flex his political muscles by helping Democrats in neighboring districts" where George Norcross has sought to increase his influence, Harrison added.
The November contests will also include Democratic write-in candidates in those districts where no primary candidates were on the ballot — the 8th in the South and 23rd in the North — as well as independents.
____________________________________________________
NJ Spotlight, an independent online news service on issues critical to New Jersey, makes its in-depth reporting available to NewsWorks.