Vehicle 'no wake' movement expands at the Shore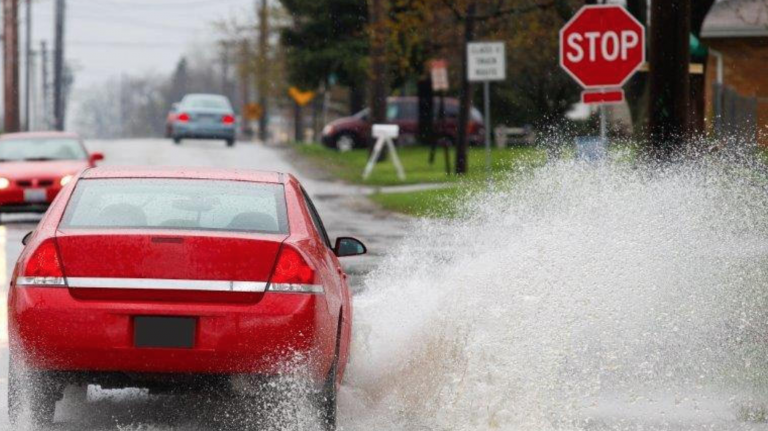 A movement to minimize impacts from motor vehicles on properties in flooded areas continues to expand at the Jersey Shore.
Spurred by resident complaints, the Sea Isle City Council earlier this month introduced Ordinance 1632, a "no wake zone" regulation that prohibits motorists from generating waves that travel beyond a curb line and "can damage garage doors, fences, and other private and public property" when street flooding is more than six inches deep.
Any motorists caught by police could face a fine up to $1,250 and potentially a maximum of 90 days in jail. Sea Isle City is set to have a final hearing on the measure at its April 9 meeting.
The proposed regulation comes after the city recently unveiled the first of 78 flood warning signs that will eventually reside throughout the community. City officials say the solar-powered, LED signs will flash when a roadway is flooding, which has become more frequent. The city also recently adopted a law that prohibits the improper disposal of waste into stormwater sewers.
Long Beach Island's Ship Bottom sparked the expanding no wake zone movement last May, establishing a system of signs to educate motorists about slowing their speed to reduce or eliminate wake from entering homes.
That regulation prohibits motorists from generating wake that travels beyond a street edge or curb line and permits police to enforce the regulation. Violators must appear in municipal court and could face a fine.
Ship Bottom police previously said that there was an uptick in thrill-seeking visitors to the small borough during the consecutive March 2018 nor'easters that sped through inundation in flooded areas.
North Wildwood adopted a similar ordinance in late 2018, and officials in Seaside Heights say they're considering adding no wake zones.
Jersey Shore Hurricane News commenters on a previous no wake zone proposal have come out on both sides of the fence.
Ryan Matthew questioned the need for a vehicle no wake zone, saying "or they could just fix the drainage issues?"
"Never mind, the skeptic in me thinks this is how they will pay to correct it," he quipped.
But Adam Fallone said there's no need to complain about the ordinance "if you use common sense."
"Why would anyone think it's a good idea to drive fast through flooded areas?" he pondered.