UArts faculty announce intention to form a labor union
Updated: Tuesday, 4 p.m.
___
Faculty members of the University of the Arts in Philadelphia have announced their plan to form a labor union.
The unionization drive was started about two years ago by adjunct professors, who are hired on a semester-by-semester basis to work part-time teaching classes. According to union organizers, about 80% of classes at UArts are taught by adjuncts.
"Many of my colleagues are on food stamps in addition to teaching, or on unemployment in addition to having a class at UArts. We do not have a livable wage or health insurance," said Chelsea Hogue, an adjunct professor of writing composition, who also works as a waitress to make ends meet. "We are directly responsible for the value of the education at the university. We make those commitments. We want the university to make as much of a commitment as we are making."
Each adjunct professor typically has their own individual agreement with the university, as to when and how much they will work — if at all — during any given semester. Hogue says a labor union is needed to give stability to their compensation and benefits, and give them representation at the university, even during academic terms when they may not be employed.
If the unionization effort is successful, it will include both adjunct and full-time faculty across all teaching departments of UArts, estimated by the union organizers to be about 500 people. UArts President David Yager said the university employs about 370 faculty.
The union would be represented by the United Academics of Philadelphia, affiliated with the American Federation of Teachers. Last year the UAP negotiated the first contract for adjunct faculty at Arcadia University.
"The adjunct and non-tenure track faculty at UArts — like contingent faculty all around this country — work tirelessly to support and educate a generation of students," said Randi Weingarten, president of the American Federation of Teachers, in a statement.
"The institutions of higher education continue to navigate their response to the crises we face. It's imperative their workers have a seat at the table, and a voice in making colleges and universities safe and equitable spaces for everyone who learns and works there."
The organizers presented their intention to unionize in an email to Yager Monday morning. The university has the option to voluntarily recognize the union; if not, faculty can hold an election moderated by the National Labor Relations Board.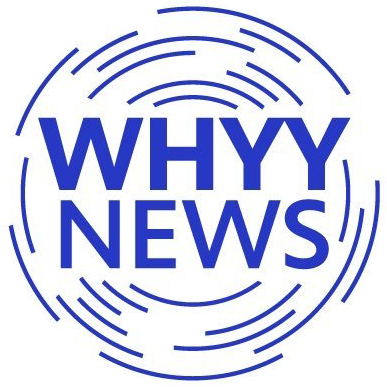 Get daily updates from WHYY News!
"We have received a letter of request for voluntary recognition of representation by the United Academics of Philadelphia, and it is being taken under consideration," Yager said in an email to WHYY News on Tuesday.
"We trust our faculty as thoughtful scholars and creatives, and I support the faculty's ability to do thorough research and make a quality decision about what they want for their future."
Yager said the UArts administration would respond "after we have had time to thoughtfully consider the request with our leadership and board."
Philadelphia's art schools are a mixed bag, union-wise. At Temple University's Tyler School of Art and Moore College of Art and Design, both the part-time and full-time professors are unionized. Neither part-time, nor full-time professors at Pennsylvania Academic of the Fine Arts, Drexel University and the University of Pennsylvania are unionized.
WHYY's Joe Hernandez contributed reporting.
Editor's note: This story has been updated to include comment from UArts President David Yager.

WHYY is one of over 20 news organizations producing Broke in Philly, a collaborative reporting project on solutions to poverty and the city's push towards economic justice. Follow us at @BrokeInPhilly.