Two of Delaware's busiest animal shelters will merge to better serve the state's pets
It's been a whirlwind of a year for the Delaware Humane Association.
The group has gotten lots of national attention thanks to Major Biden, a German shepherd adopted from DHA in 2018 by now-President Joe Biden.
In January, Major became the first shelter dog to live in the White House, an event celebrated at DHA with an "indoguration" ceremony that featured singer Josh Groban and raised more than $200,000 for the shelter.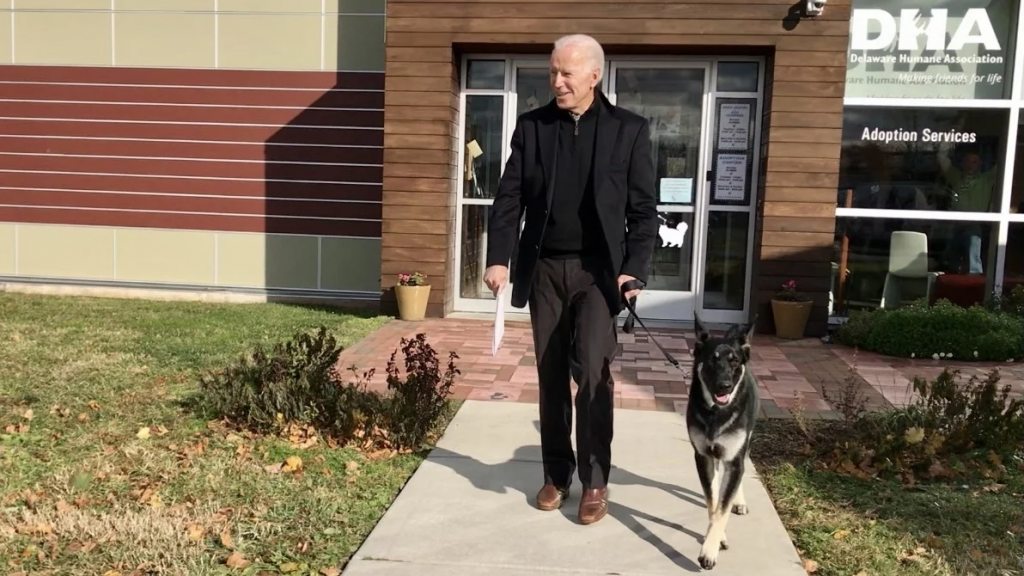 "We had thousands of people participate in that. And we raised more money easily than we have from all our other events that we do in a year," said DHA executive director Patrick Carroll. "It definitely taught us a few lessons about fundraising virtually."
Now, DHA has announced plans to merge with the Delaware SPCA to better streamline both their fundraising efforts and their work to help pets find loving homes.
The two groups have worked together informally on their mission to serve animals in the past, but as separate entities, and there was a bit of competition mixed in with that cooperation.
Carroll called it "coop-etition."
"We're cooperating and we collaborate, but we're also in competition for the same adopters, donors, volunteers, supporters, corporate support. So, you know, there can be that competitive environment, and we're all just trying to gain that support," he said.
Delaware SPCA's executive director Anne Cavanaugh said the groups have become more collaborative in recent years, working together to rescue pets from other states that were slated for euthanasia. Both Delaware shelters are no-kill.
"We also collaborated during COVID on pet food pantries, and we've helped each other out with our veterinary needs," she said. "It just seemed to make more and more sense, because we're both about the same size and kind of have to have a critical mass to get more opportunities for funding and for fundraising."
Both agencies offer similar services except for the SPCA's veterinary clinic, which will be a welcome addition for DHA.
For the first three months of 2021, Delaware SPCA helped 326 dogs and cats get adopted, while 387 dogs and cats were adopted from Delaware Humane Association.
"We're going to build on each other's strengths, and we're looking to help more animals and more people. One of our focuses is really to keep pets out of shelters," Cavanaugh said.
The mission of both shelters moving forward is on "pet retention," or helping pet owners keep their pets at home rather than filling up the shelters.
"We're already seeing a lot of change with that, providing pet food or medical care or just guidance and training resources," Carroll said.
Because the pandemic forced so many people to stay at home over the past year, both shelters saw a big surge of pet adoptions.
"It really was a surprisingly good outcome for us. In fact, we pretty much emptied out our shelters, both Delaware Humane and Delaware SPCA during COVID. So that was an unexpected plus," Cavanaugh said.
"It's been a horrible thing for the country, obviously and the world. But it has been good for the animals," Carroll said. "They haven't known it's a pandemic in general. They, you know, my dog seem to be very happy totally for the last year."
DHA has three locations in Wilmington and Rehoboth Beach. The SPCA's main facility is in Stanton, which is home to its 2,500-square-foot surgery facility, which opened in 2009.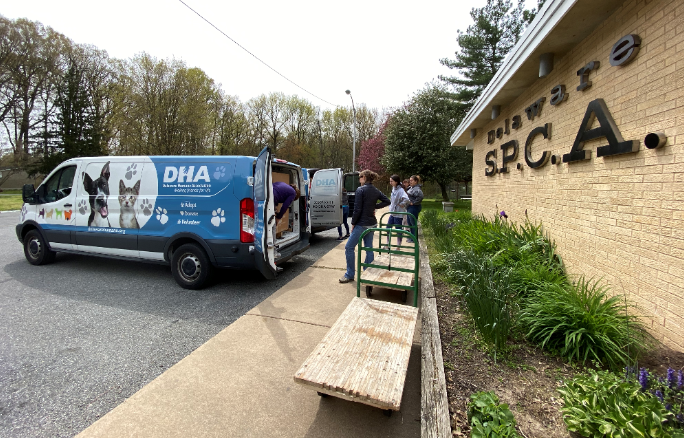 "We're retaining all of our staff members. No one's losing their job," Cavanaugh said. "We really both are very proud of our staff members and are excited to see what they can do working together."
The merger is expected to be finalized later this year. Carroll and Cavanaugh say they're still working on what the combined organization will be called.
"When we complete the legal process, we're also looking at rebranding and what's the best name to use and probably going to come up with a new name instead of using one of our existing names," she said. "We haven't figured that part out yet. So for the meantime, it's business as usual."
Under the new organization, Carroll will serve as chief executive officer and Cavanaugh as chief operating officer.
___
Delaware Humane Association
___
Delaware SPCA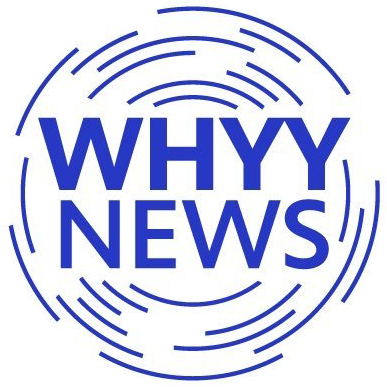 Get daily updates from WHYY News!