Trump campaign sues over poll watchers in Philly satellite offices
The Trump campaign wanted to put poll watchers in Philadelphia's satellite election offices, but the city said no. Now, the campaign threatens a lawsuit.
Updated Friday, Oct. 2, 2020, at 3:34 p.m.
Ask us: What do you want to know about voting and the 2020 election?
President Donald Trump's campaign has filed suit against Philadelphia, arguing that its policy of barring poll watchers from newly opened satellite election offices violates Pennsylvania law.
"The Philadelphia County Board of Elections denied, and continues to deny, the campaign its statutory right to have watchers observe the voting process," Linda Kerns, a lawyer representing the Trump campaign, wrote in a letter to the city's three commissioners.
The commissioners, in turn, say the Trump campaign has no standing and is trying to intimidate Philadelphia's overwhelmingly Democratic voters.
The litigation comes on the heels of Trump's misleading claims of impending voter fraud in Pennsylvania, and his declaration at Tuesday night's presidential debate that "bad things happen in Philadelphia."
One of the incidents Trump raised as evidence of fraud happened just hours before the debate, when a woman who said she was a poll watcher for Trump's campaign was blocked by city officials from entering a West Philadelphia satellite election office.
The offices, which opened for the first time Wednesday, allow voters to apply for mail-in ballots, receive them, fill them out and submit them, if they so choose.
Voters can also apply for ballots to fill out later, or drop off ballots they have already received.
Philadelphia officials said the woman did not have a required poll watcher certificate, as they had not yet issued any to the Trump campaign.
And, they argued, poll watchers can't sit in these satellite offices and watch the proceedings for a simple reason.
"It is not a polling location," Commissioner Lisa Deeley said. "It is a temporary election office, where services are made available to citizens who would like to register to vote or request their mail-in ballot. They can vote their mail-in ballot there, or they can take it home and vote it at their dining room table."
Deeley added that she thinks Trump's comments during the debate, as well as his campaign's follow-up actions, show that he wants to intimidate voters.
"I'm concerned about any attempt of anybody to suppress voting, of anybody's vote," Deeley said. "We do have deputy sheriffs that are at our satellite offices. We recognize the need to have security."
Pennsylvania law provides that any candidate in an election can appoint two watchers in each election district in which they're running, and political parties can appoint three. Those watchers need approval from the boards of election in the county where they're serving.
The law explicitly says it is allowing watchers "in polling places."
Deputy Commissioner Nick Custodio said that as far as the city commissioners are concerned, satellite offices are clearly legally distinct from polling places.
"The satellite offices are not polling places," he wrote in an email. "Individuals who are not seeking to receive services from a satellite office are not permitted to be there for other purposes. This is particularly important in the current environment as city buildings and offices remain closed to the public due to COVID-19."
The Trump campaign sees the distinction differently.
"No one questions that Philadelphians are voting at these locations," Kerns, the attorney, wrote in her letter to the commissioners. "The denial to the campaign of watchers lacks any rational basis and deprives the campaign of its right to monitor the process."
In the suit, Kerns detailed the Trump campaign's dealings with commissioners — writing that they requested official poll watcher certifications on Sept. 29 and, as an alternative, argued they should have access to the satellite offices anyway because they are "public, taxpayer funded spaces."
She said the commissioners denied those requests, but offered a tour of the facilities.
"Poll watchers' functions go beyond activities at polling places," Kerns argued.
She went on to reference Pennsylvania's election code.
"Poll watchers are permitted to observe the registration of voters and attend 'any public session or sessions of the county boards of elections, and at any computation and canvassing of returns of any primary or election and recount of ballots or recanvass of voting machines under the provisions of the [Election Code].'"
Rich Garella, who works for the watchdog group Protect Our Vote Philly and is often critical of the city commissioners, said he thinks they need to be as clear as possible about the rules at satellite offices, and in all other areas of the election process.
"These election results are going to be under attack," he said. "There should be written rules on who is allowed where, when and how. They should be consistent, they should be fair … this lack of clarity is giving fodder to the people who are attacking these elections."
Pat Christmas, policy director with the election watchdog group Committee of Seventy, differed slightly —  he thinks the commissioners have been clear enough.
As Christmas sees it, the real issue is misinformation.
"I think it's clear enough from the president's comments … that one of the strategies will be to sow confusion, and to some degree chaos," he said.
He raised the example of the Trump campaign's uncredentialed poll watcher who was barred from the satellite election office. It was a nuanced situation, he said, but it was reduced to a political football.
"That's a perfect example where an issue spun around the internet a thousand times without the truth being able to catch up," he said.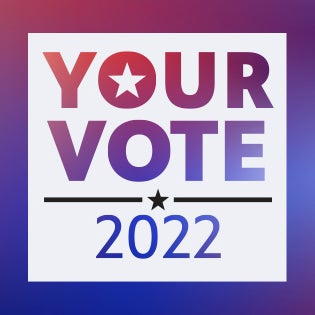 Your go-to election coverage
WHYY is your source for fact-based, in-depth journalism and information. As a nonprofit organization, we rely on financial support from readers like you. Please give today.