What you need to know about voter rights, fraud and suppression for the 2020 election
The 2020 presidential election itself feels like a fight to ensure the right to a free, fair vote. Here's what you need to know.
Ask us: What do you want to know about voting and the 2020 election?
The Voting Rights Act passed 55 years ago, banning racial discrimination in the electoral process and giving millions of Black Americans the right to vote.
But in 2020 — a year rocked by a global pandemic, a reckoning over racial injustice and the loss of civil rights icon Congressman John Lewis — the political race itself feels like a fight to ensure the right to a free, fair vote.
As many states expand vote-by-mail to protect voters' health during the coronavirus pandemic, this election season will be much different. With President Trump and the federal government's attack on the mail-in ballot system, there's a lot of misinformation around voter fraud and how to properly cast your ballot.
In this guide, we'll go over what laws protect your right to vote, and how to spot voter suppression and misinformation.
Pennsylvania
As a voter in Pennsylvania, you have the right to:
Vote if you are a U.S. citizen, Pennsylvania resident, at least 18 years of age and properly registered with the County Board of Elections.
Vote privately and free from coercion, intimidation or harassment ​when voting by mail or at a polling place. Campaigning of any kind and the distribution of buttons, flyers or other partisan literature is strictly prohibited inside the polling place.
Request help from anyone you choose if needed to vote due to a disability or limited English proficiency; however, the person assisting cannot be your employer or union representative. Voters in certain counties including Berks, Lehigh and Philadelphia may have access to Spanish language interpreters (by phone and/or in person). If you need assistance, let a poll worker know and they can call an interpreter for you.
Ask election officials about voting procedures. Rules and resources are in place to ensure every eligible voter can cast a ballot privately and independently. If you have a question, ask!
Cast a provisional ballot if, for any reason, you are unable to use the voting system. Provisional ballots are a fail-safe option to ensure no voter is disenfranchised. All ballots are counted following verification that the voter was properly registered.
Report issues or problems encountered in the voting process to your county election officials.
Report voter intimidation, or potentially illegal or fraudulent activity to your local election official, then to the county district attorney or the Pa. Attorney General's office.
New Jersey
As a voter in New Jersey, you have the right to:
Vote if you are a U.S. citizen, be at least 18 years old by Election Day and a resident of your state and county for at least 30 days.
You cannot vote if you are currently serving a sentence or are on parole or probation as a result of a conviction of any indictable offense under the law.
In New Jersey, unlike in other states, people who have been convicted of a felony offense previously are not forever barred from their right to vote. Anyone who has completed the terms of their sentence can register to vote. If you are a pre-trial detainee, you also do not lose your right to vote, even if you are currently in jail. You are also eligible to vote if you are out on bail pending an appeal of a conviction.
You have the right to vote privately in a polling booth and to bring voting materials, such as sample ballots (but no campaign materials) into the booth to help you vote. You also have the right to a "reasonable" amount of time to cast your vote, per New Jersey Voters' Bill of Rights.
If you are in line to vote after the polls have closed, you must be allowed to vote. A poll worker cannot turn you away.
If the voting machine isn't working properly, a board worker must give you a paper emergency ballot. If you make a mistake on the emergency ballot, you have the right to ask a poll worker for another one.
Delaware
In Delaware, you have the right to:
Vote if you are a U.S. citizen, a Delaware resident and will be 18 years old on or before Election Day.
You cannot vote if you have been "adjudged mentally incompetent," meaning that based on clear evidence, you have a severe cognitive impairment that precludes you from exercising basic voting judgment.
Delaware residents have the right to vote absentee in an election if they cannot make it to the polls on Election Day for the following reasons:
If the resident, or their partner or dependent, work in public service either in the United States or for the state of Delaware
The voter's work, care or school responsibilities prevent them from coming to the polls
The voter is sick or has a disability
The voter is on vacation
The voter's religious beliefs prevent them from coming to the polls
Laws
The Americans with Disabilities Act
The ADA says state and local governments cannot discriminate against people with disabilities in the "services, programs and activities" they run, which includes elections.
The U.S. Department of Justice has said that the ADA applies to "all aspects of voting," meaning:
Local governments cannot discriminate against people with disabilities when they decide who can vote.
They also cannot make a person with a disability do more before they can vote than a person without a disability.
The ADA also requires the government to make "reasonable modifications" to their usual way of doing things if those changes allow the person with a disability to vote. For example, people with disabilities may be able to bring a helper with them into the voting booth even if that is normally not allowed. Or a state hospital might have to help a person get an absentee ballot, or change their policy to allow a patient to leave to go vote, if they are normally not allowed to leave.
State and local government workers — whether at a hospital, group home, homeless shelter or nursing home — are also not allowed to tell people they can't register to vote just because they think people with disabilities shouldn't be allowed to vote.
Section 504 of the Rehabilitation Act
Section 504 of the Rehabilitation Act says that if a program gets money from the federal government, it also can't discriminate against people with disabilities. This includes:
State and local agencies that run elections and enforce election laws
Government-funded programs or services for people with disabilities, like vocational rehabilitation, or college disability service offices
Doctors and service providers that serve people on Medicare and Medicaid
Help America Vote Act 
The Help America Vote Act says that all polling places must be accessible to voters with disabilities.
HAVA also says you have the right to vote via a "provisional ballot" if your ability to vote is questioned.
HAVA also says voting systems have to be able to give people with disabilities the "same opportunity for access and participation" as other voters.
People with disabilities also have the same rights to "privacy and independence" as everyone else. For instance, HAVA ensures that you can't be forced to accept help with voting that you don't want.
The VRA says that states can't apply different standards to different people when deciding who is and who isn't allowed to vote. Under the VRA, states cannot make you pass a test in order to vote — i.e. cannot make you prove that you read well. Historically, literacy tests were used in order to discriminate against voters based on their race.
The voter fraud myth
The backdrop of the presidential election — a global pandemic that has prompted an unprecedented wave of absentee and vote-by-mail ballots — presents a unique challenge amid continued unsubstantiated attacks on mail voting.
A kerfuffle over a handful of discarded ballots in Luzerne County, Pennsylvania, which election staff told investigators were opened by mistake, led the president to cast the incident as indicative of widespread fraud. Election experts anticipate that misinformation about voting and voter fraud may increase as Election Day draws nearer.
Additionally, a recent ruling by the Pennsylvania Supreme Court decided that a state mail-in ballot should be discarded if they arrive at a county election office without a "secrecy envelope," sometimes called "naked ballots."
Under Pennsylvania law, voters are supposed to put their completed ballots inside a separate, secure envelope, and then put that inside a postmarked envelope that also comes with their ballot. In Philadelphia, election officials worry that 100,000 ballots statewide could be thrown out because of the "naked ballot" issue.
David Thornburgh, president and CEO of the nonpartisan election watchdog group Committee of Seventy, told WHYY he's concerned voters might erroneously conclude there could be wider problems with mail-in voting based on an anecdotal example.
"You have to be on the lookout for breakdowns in the system, but we have to be careful not to extrapolate from single-digit incidents to more systemic problems," he said.
FBI Director Christopher Wray, in testimony given to the Senate Homeland Security and Governmental Affairs Committee in September, affirmed the absence of coordinated national voter fraud effort, undermining Trump's claims about mail-in ballots.
Extensive research shows that, historically, voter fraud is rare.
A case study of three elections conducted by the Brennan Center for Justice, a nonpartisan law and policy think tank, calculated the rate of voter fraud at between 0.0003% and 0.0025%.
Voter suppression, and how to fight it
Voter suppression can take several forms in 2020. Below, we look at some of the most common.
Voter ID laws
Voter ID laws are estimated to reduce voter turnout by 2 to 3 percentage points, according to the U.S. Government Accountability Office. That winds up translating to thousands of votes, which could prove consequential in a close race.
In Pennsylvania, if you're voting for the first time at your polling location, you need to bring a photo ID with you. If you have voted at your polling location before, no photo ID is necessary. If you go to your polling place without an approved form of ID, you can vote using a provisional ballot. Your vote will count if election officials determine that you are eligible to vote.
New Jersey voters should exercise more caution. If you did not provide ID to the county commissioner when you registered to vote, or if your ID information could not be verified, you may be asked to show ID at the polls when you go to vote.
Delaware voters aren't required to show ID to vote, but bringing one may speed up the process. If you don't bring any ID, you'll need to fill out a form before voting.
Voter registration restrictions
Restricting who can vote, whether by requiring documents to prove citizenship or limiting the window of time voters can register, is one of the most common forms of voter suppression, according to the American Civil Liberties Union.
Across the Delaware Valley, eligibility requirements are largely similar: You must be at least 18 years old on or before Election Day and a county resident for at least 30 days before the election. You cannot vote if you are currently serving a prison sentence as the result of a conviction. Delaware goes a step further, barring people with certain felony convictions from voting until they have completed their sentences.
Those who wish to register to vote in Pennsylvania, New Jersey and Delaware must do so by Oct. 19, Oct. 13 and Oct. 10, respectively.
Voter purges
Cleaning up voter rolls — removing voters who have moved, died or become ineligible to vote — is not uncommon, but can be used as a method of mass disenfranchisement. Eligible voters erroneously purged from voter rolls often don't realize until they show up to the polls.
To mitigate this risk, you should check your voter registration — even if you know you already registered to vote — in the event that you were purged from the voter rolls.
Here's where to double-check your voter registration in Pennsylvania, New Jersey and Delaware.
Felony disenfranchisement
Depending on the laws in your state, a felony conviction may cost you the right to vote. Systemic racism within the criminal justice system means that felony disenfranchisement laws disproportionately affect Black people.
In Pennsylvania and New Jersey, people currently incarcerated for a felony conviction cannot vote. People on probation or parole who are otherwise eligible to vote may do so. In Delaware, people with certain felony convictions can vote once they have completed their sentences.
Voter intimidation & misinformation
Earlier this year, the Republican National Committee got a big win as a decades-old consent decree was lifted against the organization's so-called "ballot security" measures.
The consent decree was agreed upon in 1982 after Democrats accused the RNC of what they saw as voter suppression and violation of voting rights laws — including sending armed off-duty police officers to patrol polling places in communities of color.
The expiration of this consent decree has effectively greenlit the party in its efforts to monitor activity through polling place observers, among other things.
Though it remains illegal to intimidate, threaten or coerce voters, activists fear the expired consent decree may lead to voter intimidation in November. This could appear in the form of aggressively questioning voters about their qualifications to vote, interfering with someone's right to vote, falsely representing oneself as an elections official or spreading misinformation about voter requirements.
What if I have a problem?
For help with voting-related issues or to report a problem on Election Day, you can call one of these nonpartisan voter hotlines.
English: 1-866-OUR-VOTE (1-866-687-8683)
Spanish: 1-888-VE-Y-VOTA (1-888-839-8682)
Arabic: 1-844-YALLA-US (1-844-925-5287)
Bengali, Cantonese, Hindi, Urdu, Korean, Mandarin, Tagalog or Vietnamese: 1-888-API-VOTE (1-888-274-8683)
Voters can also report intimidation or other election issues to their local election officials:
Pennsylvania: 1-877-VOTESPA (1-877-868-3772)
New Jersey: 1-877-NJ-VOTER (1-877-658-6837)
Delaware: 1-302-739-4277
Arming yourself with up-to-date election information can also be an important tool in fighting against voter suppression efforts.
That may be most true when it comes to mail-in voting. Even under non-pandemic circumstances, thousands of mail-in ballots get rejected every presidential election. In the coronavirus era, voter education has become all the more crucial to mitigate the threat of a rejected ballot.
With the expected deluge of mail-in balloting and widespread postal service delays, the number of rejected ballots in November is projected to far exceed past elections.
If Pennsylvania's voter turnout in 2020 mirrors that of 2016, and its ballot-rejection rate matches the June primary's rate of 1.4%, nearly 43,000 voters in the commonwealth could be disenfranchised in the general election, according to an Associated Press analysis.
Billy Penn shares what you need to know to make sure your mail-in vote counts.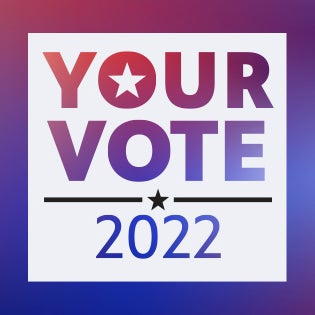 Your go-to election coverage
WHYY is your source for fact-based, in-depth journalism and information. As a nonprofit organization, we rely on financial support from readers like you. Please give today.