Trans activist raises money for LGBTQIA causes with weekly bike rides
Salina Brett has spent every weekend this month on her bicycle to raise money for LGBTQIA charities.
Listen
6:23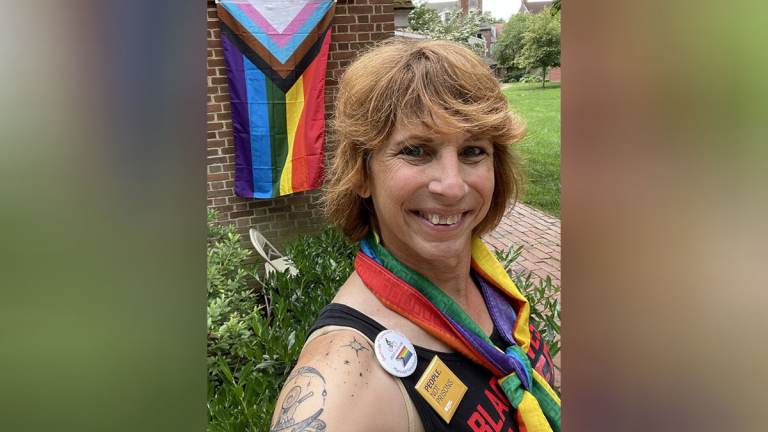 A New Castle, Delaware, activist has spent every weekend this month on her bicycle to raise money for LGBTQIA charities.
Just a few years ago, Salina Brett, in her late 50s, came out as a transgender woman. She's a deacon in her church, New Castle Presbyterian, and an educator in the nuclear energy field. She's a writer and public speaker.
She told WHYY's "Morning Edition" host Jennifer Lynn that the bike rides are symbolic of a freedom of expression she has recently found. She also spoke about how her name came to be Salina.
___
How do you feel that that is something that will help our listeners understand who you are?
Yeah, the coming-out process is a little bit unique to everybody, but mine had a very profound spirituality to it. So the first time I actually came out and felt moved that way was right before Easter. A few years ago, there was a word about Lazarus being raised from the tomb. And in the Bible Scripture, it is that Jesus says, "Lazarus come forth." Lazarus comes out of the tomb, and Jesus tells the community, "Unbind him, let him go." The day before that, I had this really powerful experience that I heard the words in my head, "Salina, come forth." And I knew at that point in time that I was to come forth out into the church community as Salina. So I put on no makeup, and I put on just a little gray shift dress that was kind of representative of gray clothes. I walked into church, I sat down in the pew, went through the service, said hi during the greetings, and walked right out. And I said, "God, I hope we're good here." And then the part with the community, "Unbind her and let her go," has been the church community, has worked very … I would say, worked hard. That's just their love. Their love has unbound so much of me to let me go and be free who I am.
You love connecting.
I do.
In every way, any way.
I do. Yes.
I mean, this is not my expertise. But, you know, the church is not always the most welcoming place for people in this greater community. Yet you have created a space as a deacon.
Yes.
You make presentations, you use spiritual passages to make your points about your journey coming out. And it's a really safe place that you have found. How did you find that? It's not a safe place for everybody.
No. No, it's not. It's kind of funny. One of the first things I look for is do you have a female minister? And it's not that I'm against guys as ministers, but I know right off the bat that if a woman is speaking as the minister in a church that they recognize humanity to start with as being gifted across the gender spectrum. If I know that you're welcoming or at least want to be welcoming to our rainbow, radiant community, then that tells me that you're connecting to love. So we're a people of love, and you're professing to be a denomination of love or a church of love. If you show that by allowing all people to be speakers within your congregation, and you are truly saying not just the sign on the front, "All are welcome here," but you are actually putting out the Pride flag or you're putting out Black Lives Matter, or whatever that thing is out there, that I know you're serious about it.
What does the name Salina mean? I didn't look it up. I wanted to. It's such a beautiful name. Does it have a particular meaning for you?
Yeah. That's got a funny story too. So very early on when I was working through, or early recently on working through … I didn't really have a name for my inner self. I knew her in there, but I didn't have a name for her. And there was an opportunity for me to have a makeup artist put on makeup for me. And it would have been the first time I'd done that. So I went to her, and I just felt along the way that she would give me the name. And at the end of it she said, "Salina, with an A." Salina [was] a moon goddess from way back. And so there's this powerful woman in the sky. In the way it's spelled, [it's] like saline, with A at the end of it. So salt and water …  also two very powerful spiritual things. And also like the ocean, for me, it's a tremendously spiritual name and a powerful name in it, and it fits me very well. And just between you and me, that's what this tattoo represents.
OK, so you have a tattoo on the upper part of your arm.
There's a girl with a hat on a boat, a moon boat. It's a crescent moon boat, very artistically decorated on [the] ocean. And she's looking up at a bright star in the sky. And so the moon is Salina, like the moon goddess. The water is salt and water. The girl is on her spiritual journey, and she's looking at her guiding star. So, yeah, that's my name.
Are the bike rides a spiritual journey?
The bike rides would be miniature versions of it. One of the things that I have grown to do much better now, as Salina than I did previously, was be in the moment. The bike ride helped me do that hundredfold. When I'm biking, I can feel the earth beneath me. I can feel the sky above me. I can feel the wind through me. I can feel the divine presence within me. I can sense the joys and sorrows and the thoughts of people and houses as it goes by. So it's a tremendously powerful experience. Yeah, the biking is.
This has been nice. Thank you. Salina Brett is an activist who each weekend in the month of June rode her bike to raise money for charities that support the LGBTQIA community.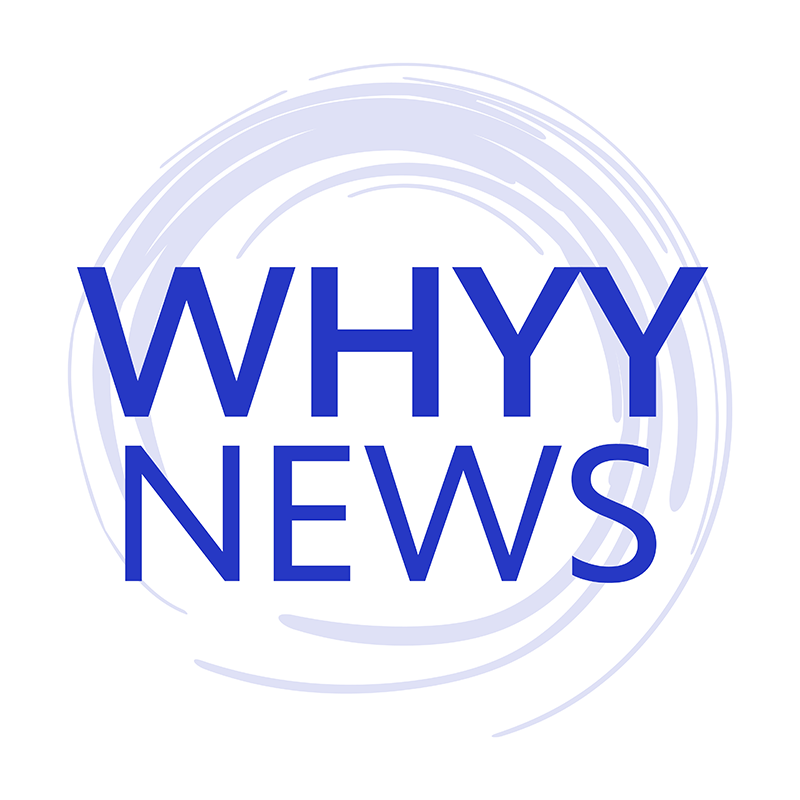 Get daily updates from WHYY News!
WHYY is your source for fact-based, in-depth journalism and information. As a nonprofit organization, we rely on financial support from readers like you. Please give today.