Bisexuality as a 'superpower': Delaware advocates share stories, challenges, and triumphs
"Having the ability to love so many different people is such a blessing," said Kariselle Snow.
From Philly and the Pa. suburbs to South Jersey and Delaware, what would you like WHYY News to cover? Let us know!
Bisexual advocates like Kariselle Snow from Lewes, Delaware, say bisexual individuals often feel like "outsiders" within both the heterosexual and LGBTQ+ community. This week's designation as Bisexual Awareness Week aims to shine a light to the bi+ community.
Snow, a reality TV personality who's been featured on MTV and Netflix, came to terms with her attraction to both genders early in life. At just 13, she had her first girlfriend, followed by a relationship with a young man. But it wasn't until she turned 23 that she fully accepted herself and began to take pride in who she was.
"I never really like suppressed, but I wasn't necessarily proud of it until I would say about 23 years old," Snow, now 27, said. "It's one of those things where I was bi and I knew I was bi. But I wasn't like 'I'm proud to be who I am.' It was more like, 'Okay, this is just something I live with.'"
Back then, society saw sexuality in more simplistic terms — a black-and-white spectrum with no in-between, categorizing people as either straight or gay, she said.
"I felt like people almost stigmatized you or made you feel different. I feel like a lot of people were trying to convince me that I just couldn't make a decision, which was not the case at all," she said. "I felt like I just dealt with a lot of confusion and I didn't really see anybody like me. I saw zero representation of anyone that I could relate to."
Becoming a media role model, the reality TV star was driven by a desire to provide representation for bisexual individuals. Her goal was to show them that being bisexual is perfectly normal and "not some weird abnormal thing." She says it's also been a way to heal her hurting inner child.
"I dealt with a lot of hurting and I dealt with a lot of invalidation and so I think something that's really healed my inner child and it's giving me so much purpose in that hurting is turning that pain into purpose by trying to help others and the younger generation have more support than I did," Snow said.
She took part in a bisexual season on MTV's dating show "Are You the One" and on Netflix show "Perfect Match."
Bi-visibility took on a significant role in her life, particularly during her time on "Perfect Match." She was in a relationship that appeared to be heterosexual, and she wanted to emphasize to the show's participants and audience that her relationship's external appearance did not define her sexual orientation.
"I had a whole conversation on the importance of bisexual visibility in those hetero-presenting relationships because just because I'm in a hetero looking situation, it doesn't take away that I went through alot of trauma in my sexuality," she said. "It doesn't take away my experience as a queer woman and being a queer woman is such a big part of who I am in my journey in life. I think that's important that that's always seen."
Bisexuality is a complex identity and experience for all genders due to stigma, legal inequalities, and a lack of health care research.
For instance, sexuality is often seen as more rigid and narrow for men, whereas women are more accepted as being fluid and flexible, according to Eric Layland, assistant professor in the Department of Human Development and Family Sciences at the University of Delaware.
"There can be these sort of divergent stereotypes for bisexual men and women that if a man is bisexual in his behavior or identity, then people will just make assumptions that he's actually gay, leaving very little room for bisexuality to exist for people that have sex or relationships or attraction to people of multiple genders." Layland said. "On the other hand for bisexual women, the stereotype instead suggests, sort of in this objectification of women's bisexuality, that heterosexual men may find it attractive or desirable to see women together and still not see them as legitimately interested in other women."
These examples are just a glimpse of the hypersexualization and misconceptions that bisexual people often face. Layland highlights another pervasive myth that often stigmatizes bi people as being unfaithful or prone to cheating, despite a lack of evidence.
While misconceptions and myths can be degrading and invalidating to the bi-community, they also face other sets of challenges.
According to the Movement Advancement Project, bisexual individuals:
Are at an increased risk of facing sexual and intimate partner violence compared to gay, lesbian, and heterosexual people.
Often encounter workplace discrimination, with nearly half (49%) reporting that they have not disclosed their sexual orientation to any of their coworkers, in contrast to 24% of lesbians and gay individuals.
Experience higher rates of health issues, including poor physical health.
Have increased rates of attempted suicide.
"For example in mental health, we do see a lot of research that shows disparities are more severe for bisexual folks compared to gay and lesbian individuals, not just compared to heterosexual," he said. "Bisexual folks need to be centered in that conversation because the research shows us that some of their mental health outcomes as a group might be worse, thus telling us that we might need more mental health intervention and support targeted bisexual folks."
While many individuals reflect on progress made within their community, work still needs to be done. Snow encourages others to embrace their sexuality and to be role models to the bi-community too.
'Bisexuality is a superpower'
Snow has found great help in a variety of resources made available in Delaware, like CAMP Rehoboth, a community service organization dedicated to creating a space where gender identity and sexual orientation are respected.
"I really recommend local LGBTQ+ safe spaces like Camp Rehoboth," she said. "Just connecting with your community and getting that support because that's what really helped me so much."
"Bisexuality is a superpower, I think it's a hidden talent," she said. "Having the ability to love so many different people is such a blessing, and I think that more people should look at it that way because that's how I view it."
Raising awareness of issues affecting people who are bisexual is important because it is a growing population.
"We do know in younger generations that there is a greater percentage of people who identify as LGBTQ+, especially people who identify as bisexual," UD's Layland said. "We see a bigger proportion of young people identifying as bisexual than did in the past."
He encouraged others to learn more about the LGBTQ+ and bi community, and remember to show respect for everyone's lifestyle.
"I would encourage people who are invalidating a bisexual identity to pause and reflect on their own identity and where they're getting those ideas to question bisexuality, to instead look for opportunities to empower and validate and learn from bisexual folks," said Layland.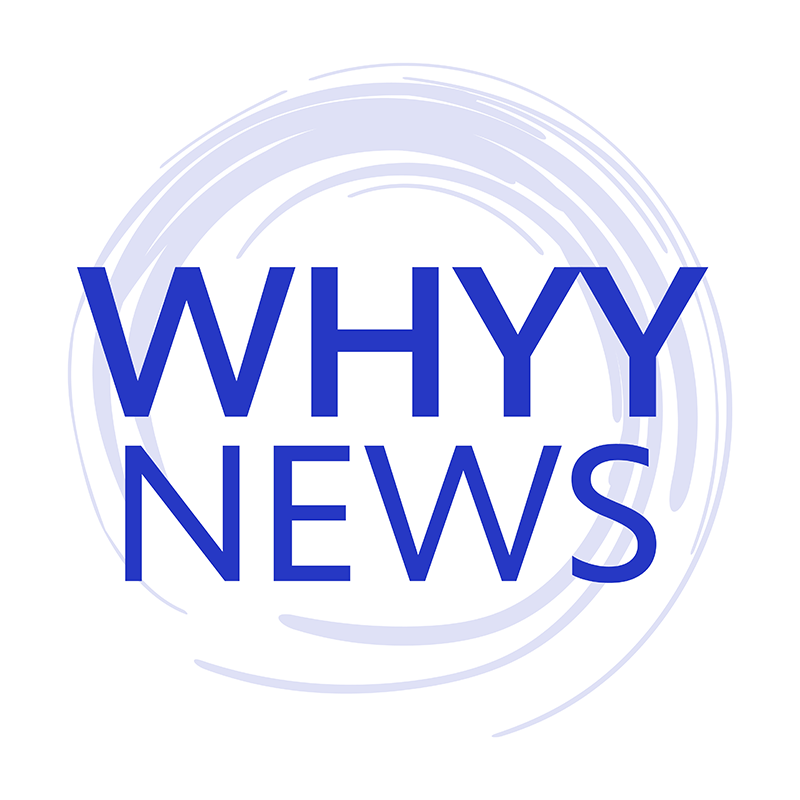 Get daily updates from WHYY News!
WHYY is your source for fact-based, in-depth journalism and information. As a nonprofit organization, we rely on financial support from readers like you. Please give today.