Watlington announces big leadership changes in the School District of Philadelphia after first 110 days
Two new deputy roles will reduce the number of individuals who report directly to the superintendent, freeing him up to spend more time in the community and Harrisburg.
Since Tony Watlington was named superintendent of Philadelphia's public schools in early April, he's repeated his goal for the district over and over again.
"To become one of the fastest improving large, urban school districts in the country," not in terms of enrollment, but academics.
While Watlington's end goal has been clear, his game plan hasn't.
That changed Tuesday, when he announced his findings from his first 100 days, as well as multiple leadership changes intended to help the district progress academically.
"We cannot do business as usual in the School District of Philadelphia," Watlington said, while still acknowledging the success of his predecessor William Hite.
Under Hite, Watlington said, the district's finances improved dramatically and third- through eighth-grade proficiency rates in reading and math increased, albeit slightly.
"If we're going to accelerate those gains… we'll have to do some things differently," Watlington said.
Leadership changes in SDP
Watlington appointed five local people, one of whom already works for the district, to his senior leadership team. Three of the five roles are newly created.
Uri Monson, the district's chief financial officer, will serve as deputy superintendent of operations. The appointment leaves Monson's previous role vacant.
Shavon Savage, a former principal and special education teacher for the district, will serve as deputy superintendent of academic services.
Alexandra Coppadge, chief of communications for Mastery Schools, one of Philly's largest charter school operators, will serve as chief of communications and customer service. Coppadge is replacing Kathryn Block, who will remain with the district in another role.
Monique Braxton, a former reporter and anchor with NBC10 for more than 16 years, will serve as deputy chief of communications and district spokesperson.
Edwin Santana, a community and political organizer and former teacher, will serve as director of community relations, leading grassroots and community engagement efforts.
The two new deputy roles, filled by Monson and Savage, will reduce the number of staff who report directly to the superintendent, Watlington said, freeing him up to spend more time in the community and Harrisburg.
He expects to spend about 50% of his time at the school district's central office and the rest of his time "out in the field."
Watlington also said he plans to work with Savage, who he noted has a superintendent's certification, to review the district's academic structure and study other fast-improving districts.
"We're going to reimagine what the academic strategy can be in the School District of Philadelphia and we'll have one person leading that work versus multiple," Watlington said.
Watlington said more staffing changes could be coming once the new leadership structure is in place.
Possible partnerships for SDP
Watlington also teased two possible partnerships, one between the district and the Free Library of Philadelphia and the other with the Community College of Philadelphia.
Only a handful of Philadelphia public schools have libraries and certified school librarians.
While Watlington couldn't speak to the details of the arrangement with the Free Library, which is in its early stages, he said the Free Library is committed to working with the district to fill "the void in libraries and librarians."
But what the Free Library can provide is likely limited, since the system itself has historically been underfunded. It recently received a $10 million funding boost from the city, bringing its total general fund allocation to $55.8 million.
Library director Kelly Richards told City Council the money would allow the library to provide five-day-a-week services throughout the city.
Watlington's priorities for SDP
Watlington engaged with nearly 2,700 Philadelphians through engagement sessions, surveys, and school visits during his listening and learning tour. He said people raised four main areas of concern in addition to issues related to school staffing and safety.
Watlington discussed last week's deadly shooting outside Roxborough High School Tuesday and said safety continues to be the district's number one priority.
The other areas include:
Internal and external communications
District communications to staff, schools, and families lack consistency and transparency and have created a "crisis of confidence," Watlington said.
Poor customer service
Parents at two Philadelphia charter schools crashed headlong into this issue when the school board voted to close Daroff Charter School, forcing them to enroll their children in new schools at the last minute.
"Many individuals said that navigating this system is unbearable at times," Watlington said.
Facilities "inconducive to learning"
Philadelphia public schools are well known for their long-standing asbestos issues.
Most buildings also lack central air conditioning. Tens of thousands of students missed multiple days of classes after the district closed more than a hundred schools in August due to extreme heat.
Stagnant academic improvements
Proficiency rates were increasing gradually before the pandemic, as well as graduation rates. Watlington said this progress needs to be regained and accelerated.
Before the pandemic, 36% of the city's third- through eighth-graders met state standards in reading, 22% in math, and 40% in science. During that same time period, statewide rates were noticeably higher at 61%, 42%, and 68% respectively.
"In all too many places we are missing the mark on academic achievement," Watlington said. "We've got to do a lot more strategic work and we're going to have to adjust and change some of our strategies."
Challenges
Watlington's ambitious goal faces multiple challenges, primarily when it comes to the necessity of meeting students' social and emotional needs.
Gun violence and other violent crime, including last week's shooting, have impacted many of the district's roughly 115,000 students personally.
Watlington said the district needs to think about how it is using its resources to meet students' needs.
"They've told me time and time again they are not well," Watlington said, adding that the district needs to pay attention not only to students' physical safety, but their emotional well-being.
"At the same time, we're not going to let it stop us or deter us from aspiring to have significantly improved academic outcomes," he said. "That's so important to me because I think one of the answers to some of the problems that plague our city is better educating all of our young people, including some of those that are making some very poor, unacceptable choices."
One of many problems the district faces is a lack of counselors, not in terms of vacancies, but in the number of salaried positions.
Many students told Watlington they never see their counselor and that the ratio of counselors to students is "entirely too high" for them to get the support they need. Counselors are frequently responsible for hundreds of students.
The American School Counselor Association recommends a 250-to-1 ratio of students to school counselors. The district is not far off with an average of 269-to-1, which is better than the national average of 415-to-1.
Watlington said he would love to have the budget to hire more counselors, but he doesn't. In the meantime, he said the district is investing in more professional development for teachers so they have the training they need to support students.
He also plans to spend more time in Harrisburg advocating for increased funding and said central office staff will work to identify additional pots of money through grants, federal programs, and local and national partnerships.
Watlington is expected to complete the second phase of his onboarding process, which includes system-wide, short- and long-term recommendations from five subcommittees, on Oct. 20, culminating with a presentation to the board of education at its monthly meeting.
Editors note: This story has been corrected to reflect that Alexandra Coppadge, not Monique Braxton, will replace Kathryn Block.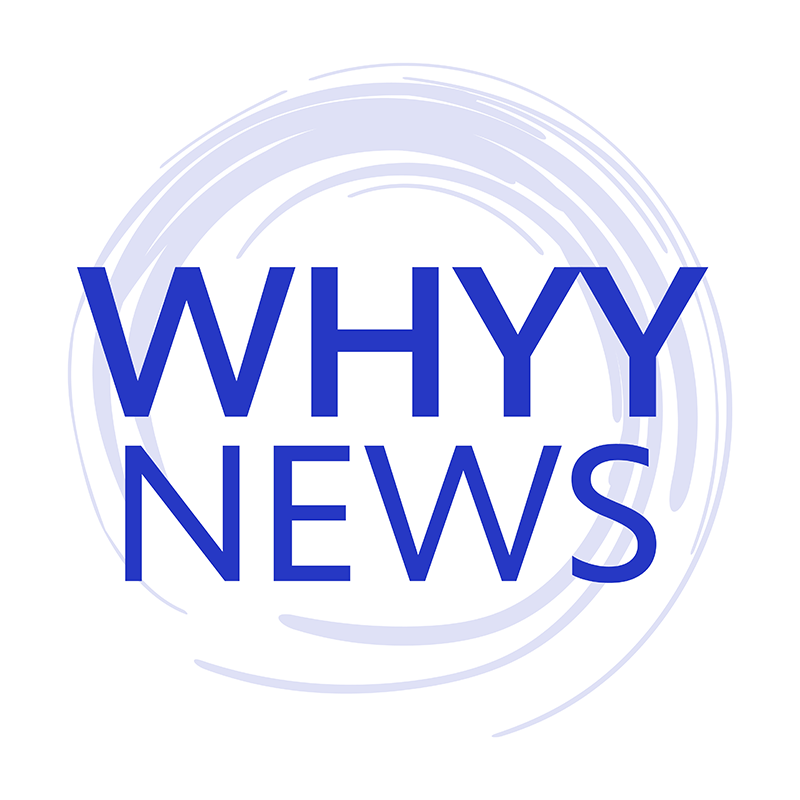 Get daily updates from WHYY News!
WHYY is your source for fact-based, in-depth journalism and information. As a nonprofit organization, we rely on financial support from readers like you. Please give today.