West Philly charter school to close immediately: 'A failure of children by adults'
Daroff Charter School, a K-8 school, will close immediately, as part of an agreement signed with Philadelphia's school board Friday morning.
Daroff Charter School, a K-8 school in West Philadelphia, will close immediately, as part of an agreement signed with Philadelphia's school board Friday morning.
Under the agreement, Daroff's 550 students will be transferred to nearby Bluford Charter School or to another school of their families' choosing. The school year for district-run public schools starts Monday.
"I want to extend an apology to families and to children that they had to find this out at the last minute," Philadelphia school board member Cecelia Thompson said at Friday's emergency meeting.
The board approved the agreement in a 7-2 vote, with board members Lisa Salley and Thompson opposed. Neither board member offered an explanation for their vote.
Bluford, which has the same board of trustees as Daroff, will open a week later than planned — on Sept. 6 — and remain open only through the end of the coming school year, according to the agreement.
The district reserves the right to revoke its charter sooner "should circumstances exist that place the health or safety of students, staff or both at risk."
Philadelphia's school board voted in April to not renew either schools' charter agreement, citing low proficiency rates in math, English language arts, and science, as well as the schools' financial viability.
Both schools initially fought the decisions and promised families they would operate this school year as planned — an outcome that became increasingly unlikely after a series of failed legal appeals and the schools' charter management operator announced in July that it would cease working with the schools.
Daroff and Bluford notified parents Wednesday night that classes would not resume the week of Aug. 29 as planned, and said the situation was "evolving" and that more information would be provided in the coming days.
Prior to the board of education's vote, the schools' joint board of trustees approved the release and settlement agreement and sent a message to families informing them that Daroff would close and Bluford would open on Sept. 6, a week later than planned.
"We have been working for weeks to determine a preemptive solution and feel confident that this collaborative effort will be achieved," the message said, adding that assistance will be provided to "facilitate this adjustment for school administrators, staff, teachers, parents, and children."
Representatives from Universal and members of Daroff and Bluford's board of trustees were not present at Friday's meeting.
Some Daroff families criticized the schools on social media for leaving them with just a few days to decide where to send their children as early as this coming Monday.
Alicia Prince, the district's chief of staff, said central office employees will work throughout the weekend to ensure parents know that Daroff will not be open and to help them enroll their children elsewhere.
Bluford's enrollment cap will be raised to 700 students, Prince said, in order to make room for a limited number of students from Daroff to attend.
With 417 K-6 students enrolled at Bluford already, hundreds of Daroff students will need to find a different school to attend. If demand for seats at Bluford exceeds availability, the district will hold a lottery, with preference given to students who require special-education services, are involved with DHS, or are experiencing homelessness.
As of Friday morning, about 100 students from both schools had transferred their enrollment to district-run schools, Prince said.
Students living in Bluford and Daroff's neighboring attendance zones have been invited to enroll at nearby Barry, Rhoads, Cassidy, and Hamilton, as well as Bryant, McMichael, Gompers, MYA, and Powel, with transportation provided.
District staff will be at Haverford Library at N 56th St. and Haverford Ave. throughout the weekend and into next week to help families with the enrollment process. Officials will also be present at Bluford and Daroff buildings next week in case students show up for classes.
Sheppard Recreation Center, located near Daroff, will be open next week to provide grab-and-go meals for Daroff and Bluford families, as well as emergency childcare through a district-city partnership.
Prince said ongoing mental health resources will also be made available to students and parents.
"We've seen how emotional this can be," she said. "People are distraught. We know how hard it is to move out of a school community."
Board member Mallory Fix-Lopez said the situation at Daroff and Bluford represented failure at the charter school level.
"That's what this is, a failure of children by adults," Fix-Lopez said. "When a school fails and a board fails, or boards I should say in this situation, number one, the children are impacted, but it impacts and ripples down the entire system."
She praised the district's intervention efforts and encouraged charter school parents to hold their school's trustee boards accountable.
"There really shouldn't be these blow-up emergent surprises if parents, just like they hold us accountable and come out and testify, are testifying at those boards as well," Fix-Lopez said.
But speakers at Friday's meeting also placed blame on the district, which turned Daroff and Bluford into charter schools in 2010 as part of its Renaissance Schools Initiative, in which independent operators were given some of the city's lowest-performing schools.
"Consider this a cautionary tale," said Lynda Rubin, with the Alliance for Philadelphia Public Schools.
Despite significant staffing shortages and safety concerns, including inadequate fire alarms, identified at Bluford last week, officials said Friday that they believed the school would be ready to open on Sept. 6.
Bluford had 17 employee vacancies as of last week, but has since filled all but three non-instructional positions, according to Birdiana Rodriguez, the district's director of charter quality and accountability.
When asked by board members whether Bluford's teachers are certified in the subjects they plan to teach, Rodriguez said the district had yet to confirm their credentials.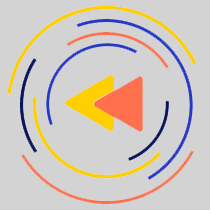 Saturdays just got more interesting.
WHYY is your source for fact-based, in-depth journalism and information. As a nonprofit organization, we rely on financial support from readers like you. Please give today.