This year's Transgender Day of Remembrance is organized by a Black trans survivor of violence
Nov. 20 is the annual Transgender Day of Remembrance (TDOR), which honors the transgender people who have been murdered in the past year.
In Philadelphia, TDOR also memorializes trans people who have died by suicide in the last 12 months, but this is not the case in every city.
TDOR was established in 1998 to raise awareness of anti-trans violence after the murder of Rita Hester in Boston.
Philadelphia's TDOR event, normally held inside the William Way Community Center on Spruce Street in Center City, will be held outdoors this year due to COVID-19 concerns. The names of the dead will be recited at the mural of Gloria Casarez, around the corner from William Way, on the building that used to be the 12th Street Gym. The mural of Casarez — a Philadelphia LGBT pioneer and the first liaison for LGBT affairs at City Hall — as well as the building her image is painted on are expected to be demolished for new development.
The Human Rights Campaign recorded 37 murders of transgender people in the U.S. this year, a higher number than any year previous, and the victims are disproportionately Black trans women. Kendall Stephens, a Black trans woman and local TDOR co-organizer, survived a brutal attack earlier this year.
In August, she was assaulted inside her Point Breeze home. She was bruised, bloodied, and suffered a broken nose by intruders who beat her on her couch.
Though she has recovered physically from her injuries, she sees a therapist to help her cope with the lasting psychological trauma.
"That event got into my spirit. At some point I started to wear that trauma on my skin," she said. "I lost a lot that day. Your home is supposed to be sacred ground."
One of her assailants has since been arrested and charged.
Area residents Mia Green, Tatiana Hall and Dominique Rem'mie Fells, who was brutally murdered in West Philadelphia in June, will have their names recited as part of the TDOR list this year. Fells' suspected killer was arrested last week.
"We say their names, and not just the ones we know of," said Stephens, referring to an unknown number of murder victims that are not identified as trans by press, police or their own families. "The ones who have been misgendered by the media, who have not been honored by their loved ones as it relates to their lived gender expression, and those who were not reported at all. We might not know their names, but we will say something in remembrance of them, too."
In the past, event organizers have projected images of those killed as their names are read. Stephens said that cannot be done in the outdoor venue under pandemic restrictions. Instead, floating lanterns made of votive candles and paper bags will be released.
The American Medical Association has stated that Black trans women in particular are significantly at risk of violent assault.
"I'm in fear of my life," said Stephens, who is 34. "I don't think I'm going to see my 40th birthday."
Nevertheless, Stephens is staying visible as a strident advocate for transgender rights. In October, she went to Harrisburg and appeared before the Pennsylvania state senate's Majority Policy Committee to call on legislators to add LGBTQ people as a protected class under Pennsylvania's hate crime law. Unlike Pennsylvania, most states in the U.S. include some LGBT protections in their hate crime laws.
She was also part of a transgender panel who met with Philadelphia District Attorney Larry Krasner, whom she says personally apologized for abuse and disrespect her community has suffered from law enforcement.
"How can I turn down someone who says, 'I apologize. I apologize for what my predecessors didn't do for you'?" asked Stephens.
Stephens, who is in her third year at Temple University studying social work, also co-organized a trans demonstration in October. When Deja Lynn Alvarez, who normally organizes Philly's TDOR event, became too busy to do the job this year, Stephens stepped into it.
"It's not a job to me. It's my calling," said Stephens. "If someone [out] there who is trans … needs to see someone like me who has been through so much, that has endured so much — has been beaten, spit on, endured chronic homelessness — that is prospering anyway."
The TDOR event will not only remember those who have been killed but also actively advocate for legal protections. In addition to the push to include LGBT protections in the Pennsylvania hate crime law, Representative Mary Gay Scanlon has co-sponsored a bill in Washington, D.C. to give LGBT people federal protections from employment and housing discrimination.
"You want all of the suffering we have endured to lead to something beneficial for our community," Stephens said. "You want to see that policy change."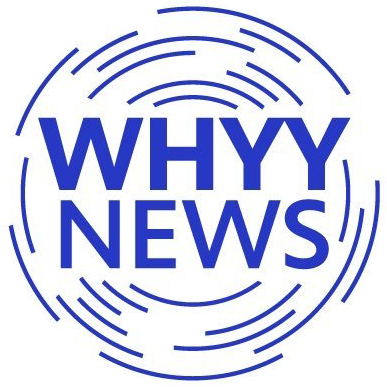 Get daily updates from WHYY News!
WHYY is your source for fact-based, in-depth journalism and information. As a nonprofit organization, we rely on financial support from readers like you. Please give today.