This election, let's take care of business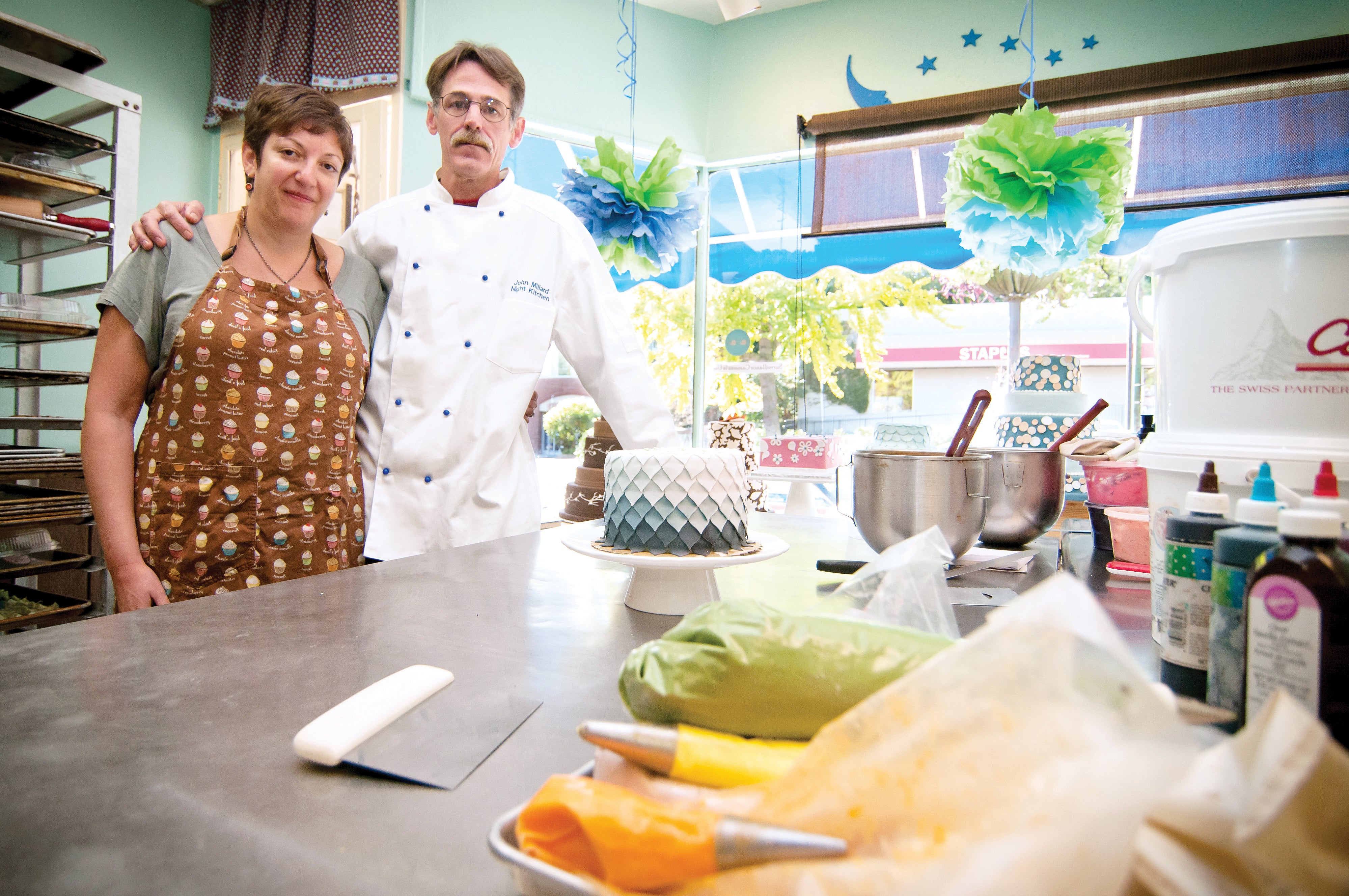 Small businesses are the lifeblood of Philadelphia's economic ecosystem. They account for 54% of local jobs and support healthy commercial corridors. By better serving the needs of small businesses, Philly's economy stands to grow. In this op-ed the Sustainable Business Network's Executive Director Jamie Gauthier lays out ways Philly can improve – by streamlining cumbersome permit and licensing processes, providing better online resources for business owners, and offering opportunities for small businesses to compete for city contracts. These are part of the Next Great City platform plank on boosting Philly's small business climate.
Who do you think of when you hear the term job creator? Do you think of a huge corporate engine? Or do you think of your neighbor, the one that has worked tirelessly to start that new accounting firm? Because, in Philadelphia, the latter is more likely. Consider that in our city, small businesses – those with 50 employees or less – make up 98% of total businesses and account for over 54% of jobs. But, in spite of their clear importance to Philadelphia's economy, small businesses have an exceedingly difficult time operating within the city limits. That's why the Sustainable Business Network is calling on the next mayor and city council to put small business, first, in order to move Philadelphia forward.
In 2012, the Sustainable Business Network (SBN) interviewed over 100 businesses to get their recommendations on changes that would make it easier to start and operate a business in Philadelphia. Their recommendations are a key part of SBN's Good Economy Challenge a call to action for our next leaders to create policies that will lead to a more sustainable economy and are also featured as a part of the latest Next Great City platform. Here's what we heard:
Improve Navigation and Efficiency
Philadelphia's small business owners want to navigate the city's services and processes more easily. For instance, business owners in the City of Philadelphia should be able to purchase and renew all permits online, and view the status of every permit, license, or violation. And, in the event that a business owner does need to visit or call the City, instead of a confusing and time-consuming maze, they should be welcomed by an almost concierge-like experience. The City's under-resourced Office of Business Services would provide a perfect foundation for this. And finally, our city is lucky to be home to a host of nonprofits and institutions that want to provide technical assistance and resources to small businesses, but business owners don't understand how best to traverse that landscape. A website like KCSourceLink or Detroit Bizgrid would help greatly.
Clarify and Streamline
Philadelphia's small business owners want less "red tape" and to better understand the City's processes. This came up repeatedly in regards to the complexity of the City's business tax code and filing system. Small business owners want to meet their tax obligation simply and without having to hire expensive accountants that strain their budgets. They also questioned the sheer amount of licenses that small businesses must obtain to start and stay in business. Our report, for example, illustrated the 12-week process that businesses go through just to hang a sign in front of their shops. Many business owners complained about a lack of clarity when dealing with the City's Department of Licenses and Inspections. One very simple, low-cost solution could be a Business Owner's Bill of Rights, similar to New York's.
Put Our Procurement Power to Work
Small businesses want the playing field evened as it relates to accessing City contracts. They want an easy way to both gain knowledge of contract opportunities and apply for them, and they want increased transparency in the system. They want faster payment in the event that they are able to secure contract opportunities or low-cost bridge financing that helps them to weather slow payment from the City. And when competing, these local businesses want a bidding preference that recognizes the significant benefit that they bring to the city in comparison to larger non-local chains.
We've Been Doing Some Things Right
The City of Philadelphia has also gotten it right in some key ways:
In 2014, Councilwoman Maria Quiñones-Sánchez successfully sponsored legislation to require all city departments to post new regulations online at phila.gov. This is a marked improvement over our previous system of only advertising in local newspapers. Now, businesses have one online source to visit to find out about and weigh in on important legislation.

Starting with Tax Year 2014, through legislation sponsored by Councilwoman Quiñones-Sánchez and former Councilman Bill Green, small businesses in Philadelphia began receiving a tax break on their Business Income and Receipts Tax. The change exempted the first $50,000 earned by a business, with the exemption amount increasing to $75,000 for tax year 2015; and $100,000 for Tax Year 2016 and thereafter. While costing the City about $29 million up front, it is expected that this move will generate money for the city, as businesses are able to hire more people, rent more properties, and spend more money for equipment and supplies.

In January 2015, Philadelphia's Department of Licenses and Inspections launched the 1st phase of the eCLIPSE system, a key part of the department's plan to move to an online license and permitting system. Currently, businesses can renew about 20 of the department's 44 licenses online within 30 days of their expiration date using the system, with the functionality for renewing additional licenses and purchasing new ones coming at a later date.
We applaud these efforts, but want to encourage our elected officials to do more to ensure Philadelphia is a city that is small business friendly.
A change has been brewing in Philadelphia—have you noticed? We've gained population since the last census, we have vibrant new public spaces and amenities, and we have an abundance of small, local businesses. We have new tech companies, one of the strongest food economies around, new social enterprises, and an overall aura of entrepreneurship that is almost bursting from the seams of our city, and it hasn't been big corporations that have been leading the way. Small businesses are the ones pushing Philadelphia towards a sure comeback as a world-class city. They are making our neighborhood commercial corridors vibrant and unique and adding greatly to the intellectual capital of our city. Their success is inextricably tied to ours. And we should act like it. And so, as we move into a new administration, let's call on our city's leadership to make Philadelphia the type of place where small businesses can thrive. Our future depends on it.