'This Bitter Earth,' a Black Lives Matter love story, to debut in Philly
The play, produced by Philly's InterAct Theatre, follows an interracial gay couple amid the protest movement, raising important questions about allyship.
Listen
1:34
"This Bitter Earth" is a Black Lives Matter love story, with an interracial gay couple experiencing friction when an activist dates an apolitical playwright.
But the play's premise has a twist: It's the white character who is taking action in the streets for racial justice, and the Black character who prefers to stay home.
"I find it hard to believe you're not bothered by what you see around, when you watch the news, read the paper, leave your apartment," asks Neil, a white activist played by Gabriel Elmore on a first date with Black playwright, Jesse.
"It's not that I don't understand the importance of protest, or the importance of speaking up or speaking out. I know my history. I've seen 'Eyes on the Prize,'" said Jesse, played by David Bazemore.
"But…?" prodded Neil.
"I plead the fifth."
"You would."
"I just did."
"This Bitter Earth," by the Minneapolis-based playwright Harrison David Rivers, which first debuted in 2017, is being given its Philadelphia premiere by InterAct Theatre, now in previews and opening Feb. 3.
Director Tyrone L. Robinson said the play is prescient, in that it was written before the global Black Lives Matter protest movement following the police killing of George Floyd in 2020.
"One of the big conversations that we're having now is allyship, and how white folks and others can be allies to Black people," said Robinson. "The play interrogates this love, this relationship between a Black man and a white man. The white man happens to be the one who is the most active in the BLM movement. So how is he being an ally to his partner? How is he calling out his partner's apathy in moments when his partner is not being as active as he is? It's an interesting conversation that we are having every day in the rehearsal room."
"This Bitter Earth" is not a political play, but an intimate love story set against a protest movement. There are only two characters, the boyfriends, and they are seen mostly at home and out on dates.
Robinson said the third character is Black Lives Matter.
"The play does a really interesting thing, where we are able to plot actual incidents that happened on the BLM timeline," he said. "We're able to see the reaction to those conflicts within the relationship. So it is always in the background."
Despite the political urgency of the protest movement, "This Bitter Earth" is a classic love story, showing the ups and downs of a relationship stumbling toward happiness as the two men struggle to overcome their different worldviews.
For example, Jesse confronts Neil after he Googled his partner's name and learned Neil is the son of a wealthy and well-connected family, and was profiled in The New Yorker magazine as a teenager.
Their relationship is what attracted InterAct's Artistic Director Seth Rozin to the script.
"It's a celebration of interracial gay love. Interracial gay love is not something that's on stage a lot," said Rozin. "I think the writing is very smart, very detailed, very human, and ultimately very moving. Every time I've seen a run-through of the show in rehearsal, I find myself moved again, even though I know what's coming."
It was the love story that made Robinson want to direct "This Bitter Earth." He recalled being 8 years old, growing up in North Carolina and being awestruck by his first glimpse of gay love: watching a late-night HBO broadcast of Harvey Fierstein's "Torch Song Trilogy."
"Being a gay boy in the South, I was not exposed to older gay characters. I'd never had any any images or any examples of what gay love looked like," he said. "This play shows the totality of a relationship, from the very beginning meeting of these two people to the inevitable evolution of the relationship. We get to see the whole relationship, and I don't know many plays that do that."
The playwright, Rivers, is scheduled to attend the matinee performance on Sunday, Feb. 13 for a moderated Q&A with the audience.
"This Bitter Earth" is being performed in person only, with no digital streaming version. The theater will be capped at 60% capacity and all audience members must both show proof of vaccination and wear masks.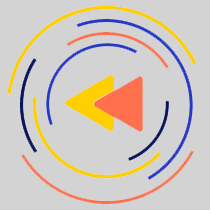 Saturdays just got more interesting.
WHYY is your source for fact-based, in-depth journalism and information. As a nonprofit organization, we rely on financial support from readers like you. Please give today.