Taylor Swift tailgate, Mother's Day celebrations, Kensington Derby, 'School of Rock' in this week's 'Things To Do'
Mom's Dance Extravaganza in Delaware, Kensington Derby in Philly, and "School of Rock" in South Jersey are among this weekend's event highlights.
Listen
4:55
It's Taylor time in Philadelphia as the platinum-selling, 12-time Grammy-winning, Wyomissing native returns home to a sold-out three-night stand at Lincoln Financial Field. Tickets are still available via resellers if you have (a lot of) cash. There are Swiftie-themed events as a consolation if you don't. And, you may find the inspiration for your own music career as "School of Rock" comes to a South Jersey stage complete with a guitar giveaway. The 15th running of the Kensington Derby is Saturday. Oh, and Happy Mother's Day! We've got a round of events to celebrate mom this weekend.
Special Events | Arts & Culture | Kids | Music | Delaware | New Jersey
---
Special Events
Mother's Day Roundup
Where: Various venues
When: Saturday, May 13, Sunday, May 14
How much: Various prices
Moms, it's your time. On Sunday, we celebrate Mother's Day, a holiday credited to Anna Jarvis, who created it (then regretted it) in 1905 after the loss of her mother. In Philadelphia, the Sex & the City Drag Brunch sells tickets by table so you can bring the girls, and at Wax + Wine's Mother's Day event, you can make and take a personalized candle. Saturday's Yoga on the Banks is a nice treat for wellness-minded (or stressed) moms and is donation-based. A Mother's Day botanical dyeing workshop is a good option for sustainability-minded moms.
Brewerytown Food Hall still has seats for its Mother's Day Bubbles and Brunch menu which comes with a complimentary mimosa. Figo hosts a mom's Bellini Brunch and has availability throughout the day. And there are still some slots for brunch and dinner in the suburbs and other events in Delaware and South Jersey. 
15th annual Kensington Derby and Arts Festival
Where: The course starts and ends at Trenton Ave. between Norris St. Street and Frankford Ave. 2240 Frankford Ave. is the nearest GPS location
When: Saturday, May 13, noon – 6 p.m.
How much: Free, pay as you go
Quirky costumes and human-powered machines racing into a mud pit? Sign us up for the Kensington Derby and Arts Festival. Vehicles race a three-mile course that requires successfully navigating the mud pit to finish strong. Judges will determine awards for categories including Best Art, Best Costume, Best Engineering, Best Breakdown, Media Choice, and the Judge's Choice. An arts festival featuring more than 100 artists, a dozen food trucks, and six local bands happens right in the middle of it all.
2023 Outdoor Ardmore Beer Festival
Where: Schauffele Plaza, Lancaster and Cricket Ave. (across the street from Ardmore Music Hall) Ardmore, Pa.
When: Saturday, May 13, 1 – 4 p.m.
How much: $55 
The Ardmore Outdoor Beer Festival combines more than 50 local breweries and four eateries (sounds like the proper ratio to us!) for a day of beer sampling without leaving the tony confines of Montgomery County. VIP ticket holders gain perks, including early entry, a Banh Mi sampler courtesy of Ardmore Music Hall, and an AMH X Tonewood Brewing "Track 10" 16-ounce sampler to take home.
Port Richmond Pierogi Festival
Where: Near Gaul & Co. Malt House, 2619 E. Indiana St. and E. Thompson St.
When: Saturday, May 13, noon – 4 p.m.
How much: Free, pay as you go
When Polish-Americans settled in the Port Richmond section of the city in the 1700s, they brought some of their favorite foods with them. The mighty pierogi, the dumpling-like food that can be boiled, fried, or both is the focus of the Port Richmond Pierogi Festival. Pierogies, both contemporary and traditional, will be on sale, including crab rangoon, cheesesteak, and cheddar potato versions. Local brewery Gaul & Co. provides the drinks and more than 75 different vendors provide the budget temptations. Live music is part of the deal as well.
Jasper Street Jam
The Media Arts Council's Jasper Street Jam series presents the American Roots, Pt. 1 Music Festival encompassing four groups representing the diversity of the genre. Folk band Turtle Ridge, outlaw country band Manatawny Creek Ramblers, Texas swing group Beats Walkin', and bluegrass band The Cheddar Boys will perform. A local food truck, children's art activity stations, and a beer garden are on site.
Seasonal Openings on the Waterfront
When: Friday, May 12
How much: Free, but some attractions are ticketed
Wednesday, June 21 is the official start of summer, but to Philadelphians, that status is achieved when the Delaware River waterfront attractions officially open. Friday is the opening day for both the Blue Cross RiverRink Summerfest and Spruce Street Harbor Park. Roller skating, mini-golf, the Ferris wheel, the arcade, hammock rentals, and outdoor dining are among the options. Special DJ nights mark the rink's opening weekend, while Spruce Street Harbor Park celebrates with live music nights, a Latin-themed Global Craft Market, and a family-friendly Funday Sunday.
---
Arts & Culture
Written By Phillis
"Written by Phillis"," which makes its world premiere via the Quintessence Theatre, examines the life of seminal African American poet Phillis Wheatley. It was created in conjunction with Chicago's New Classics Collective, which includes "Phillis" playwright Paul Oakley Stovall. Asia Rogers stars as the poet who in 1773 was considered "the most famous person of African descent in the world."
Uncle Bobbie's 6th annual Malcolm X Symposium
Where: First United Methodist Church of Germantown, 6001 Germantown Ave. 
When: Saturday, May 13, noon – 6 p.m.
How much: Free
Scholar and author Marc Lamont Hill, the owner of Uncle Bobbie's Bookstore, hosts the sixth annual Malcolm X symposium just before what would be his 98th birthday. The symposium covers the social justice leader, activist, and author's life and legacy. On the schedule is a reexamination of Malcolm's 1965 autobiography, co-written by Alex Haley, as well as panels on his global influence and continued significance. Panelists include authors Akiba Solomon and asha bandele, and author/educator Zaheer Ali.
Festival of Fountains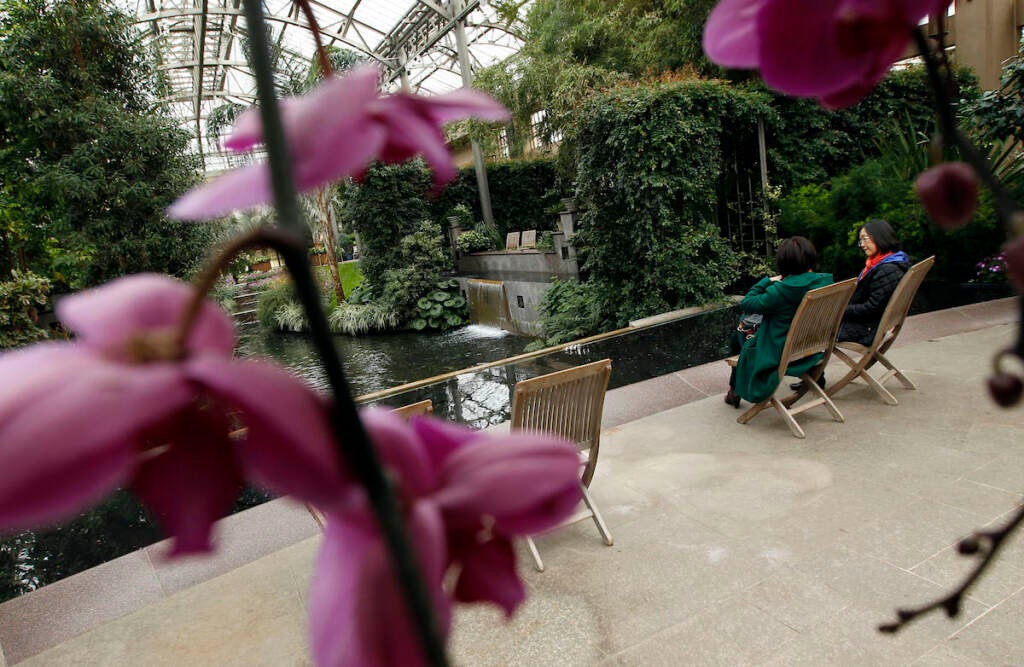 Where: Longwood Gardens, 1001 Longwood Rd. Kennett Square, Pa.
When: Thursday, May 11 – Sunday, Sept. 24 (Closed Tuesdays)
How much: $2 – $25 
Longwood Gardens Festival of Fountains' summer season opens on Friday. Extended hours mean that the daytime fountain shows with 1719 jets soaring as high as 175 feet, accompanied by music, can be viewed slightly longer. At night, those fountains are illuminated for a 30-minute show that includes music from the Queens of Soul, a Hip-Hop Mixtape, "Romeo and Juliet," and new this year, a drones and fountains show called "Put Me In, Coach."
Philadelphia Ballet: Coppèlia
French composer Lèo Delibes is the creative force behind Coppèlia, a comedic ballet about a dancing doll that forges a rift between real-life lovers Franz and Swanhilda. In what could be viewed as a prescient look at the technological advances of the future that saw people capitulating to the lure of devices, "Coppèlia" uses humor to show what happens when individuals confuse fantasy with reality.
---
Kids
Music of The Beatles for Kids and Mother's Day Celebration
Where: Brooklyn Bowl Philadelphia, 1009 Canal St. 
When: Saturday, May 13, noon
How much: $16
Spending Mother's Day with the folks who made you a mom already seems like a great idea, but adding classic music so your kids can grow to appreciate it means you've won the parenting prize. The Rock and Roll Playhouse's quest to inspire music appreciation in children rolls into town with Music of the Beatles For Kids, including a Mother's Day celebration. "Lady Madonna" seems appropriate for an opening song.
---
Music
Taylor Swift Roundup
Where: Concerts: Lincoln Financial Field, 1 Lincoln Financial Field Way,  parties, various venues
When: Friday, May 12, Saturday, May 13, and Sunday, May 14 at  6:30 p.m.
How much: Various prices
Wyomissing-raised Taylor Swift makes a triumphant homecoming on her Eras tour with three sold-out concerts at the Linc. There are limited tickets still available via resellers (in case you've recently woken up from a coma and just realized she was in town) — but they're starting at $1,200. At a much lower price, you can attend one of the Tay-Gate parties happening all three nights at Xfinity Live! starting at 2 p.m. They don't require concert tickets, so you can still party to Tay's music. It's an all-ages event, but you must be 21 for the custom cocktails. Latchkey, an indie record store in East Passyunk, is hosting its own Pre-Game event on Friday from 5 – 7 p.m., which includes a 10% discount on Taylor vinyl, DJ Mark Faletti, mini "Red" cocktails for pre-gamers 21 and over, and an Eras (Latchkey's Version) board game with Swift trivia. And both rooftop bar Assembly and The Dutch offer up versions of a "Lavender Haze" cocktail over the weekend.
Seal
It's been a while since we've seen Seal, but rapturous crowds have greeted the British singer since he embarked on his 30th anniversary world tour last month, which stops in Philadelphia Thursday. The four-time Grammy Award winner is best known for his massive 1994 hit "Kiss from a Rose," which appeared on the "Batman Forever" soundtrack, but he's released ten studio albums overall. His latest, "Standards," came out in 2017. The Buggles, fronted by Trevor Horn, who produced several records for Seal, are his opening act.
A Concert at the Castle
Where: Mercer Museum, 84 S. Pine St., Doylestown, Pa.
When: Thursday, May 11, 6 – 8 p.m.
How much: $75 
The Bucks County Symphony Orchestra and the Mercer Museum host the Concert at the Castle, a night of string music by Handel, Mozart, and Rossini under the musical direction of José Luis Domínguez. After the show, guests can stay for a reception and exclusive nighttime access to the museum's exhibit "Everyday Rhythms: Music at the Mercer." 
---
Delaware
Mother's Day Dance Extravaganza
Where: Wilmington Ballet Academy of the Dance, 1709 Gilpin Ave., Wilmington, Del.
When: Saturday, May 13 at noon
How much: $25
There are two kinds of moms — those who love to dance and those who want to dance. Either one will enjoy I Am Art N Motion's Mother's Day Dance Extravaganza. Organizers stress that this is not a dance class, but a workshop that teaches you how to dance or refines the skills that you already have. Trained dancers will be on hand to help aspiring hoofers develop strength, flexibility, and coordination in a variety of genres, including modern and African. Workshops continue on selected Saturdays through the summer.
---
New Jersey
School of Rock
Where: The Ritz Theater Company, 915 White Horse Pike, Haddon Twp., N.J.
When: Friday, May 12 – Sunday, May 28 (10 a.m. morning matinees on Wed. May 17 and Wednesday, May 24)
How much: $27 – $47
Dewey Finn is a hard-luck, almost rock star who convinces a prep school he's a substitute teacher. But when he turns a group of smart kids into a pretty good band, he has to get them to the Battle of the Bands before his deception is discovered. The movie-turned-musical hits the stage at the Ritz Theatre starting on Friday.
The Dad Vail Regatta
Where: Cooper River Park, 510 N. Park Blvd., Pennsauken, N.J.
When: Friday, May 12, Saturday, May 13, 7 a.m. – 5 p.m. Schedule 
How much: Free
The 84th annual Dad Vail regatta snuck up on us this year, maybe because it was moved from its usual home on the Schuylkill River National Racecourse due to dredging. It's the first time the race venue has changed since 1953. Organizers say it was necessary to provide a fair, competitive advantage to all. The two-day competition of collegiate rowers is now being held on Pennsauken's Cooper River, which celebrates its 100th year. You can also watch the races via livestream.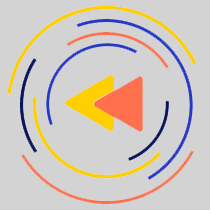 Saturdays just got more interesting.
WHYY is your source for fact-based, in-depth journalism and information. As a nonprofit organization, we rely on financial support from readers like you. Please give today.