Odunde, Havertown Irish Festival, Shania Twain, Queerapalooza in this week's 'Things To Do'
June 8-11: Odunde in Pa., Shania Twain in N.J., and Morris Day and The Time in Del. are among the weekend's highlights.
Listen
5:28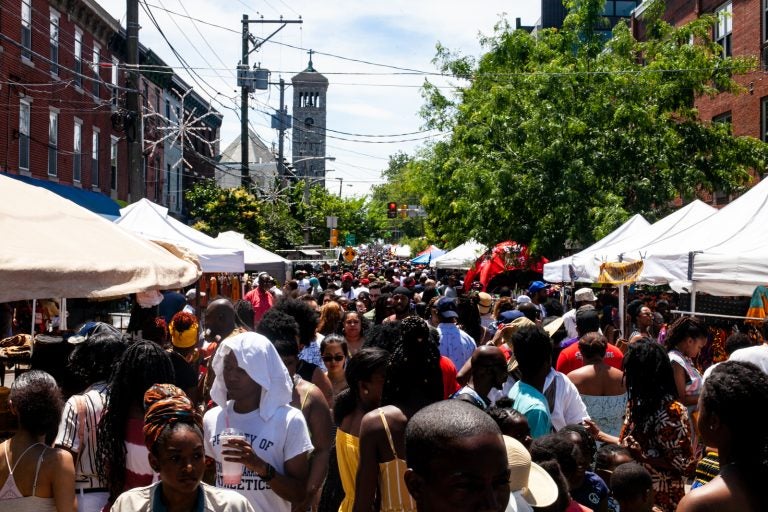 Editor's note: Due to poor air quality in Philadelphia following ongoing wildfires in Canada, some outdoor events could be canceled or rescheduled. 
If you attend an outdoor event this weekend, experts recommend wearing an N95 or a KN95 mask and avoid exercising outdoors. WHYY News will share more on canceled events and the latest air quality updates on our liveblog as information becomes available. 
Special Events | Arts & Culture | Food & Drink | Music | New Jersey | Delaware
---
Special Events
Odunde
Where: Near the intersection of 23rd and South St., the festival is over 15 blocks
When: Sunday, June 11, 10 a.m. – 8 p.m.
How much: Free, pay as you go
Created in 1975 by Lois Fernandez, the Odunde Festival is the county's largest African American street festival. The concept originates from the Yoruba people of Nigeria, West Africa, who inspired Fernandez on a visit. Her daughter, Oshunbumi Fernandez West, expanded her vision by wrapping a week of events around the fest and launching Odunde365, a year-round educational component. Fifteen blocks of diverse vendors replicate a vibrant African marketplace, and two stages include music and dance performances. Headliner Chrisette Michele will also be at City Winery for two shows on Thursday night. 
Havertown Irish Festival
Where: School Administration Bldg., 50 E. Eagle Rd. 
When: Saturday, June 10, noon – 8 p.m.
How much: Free, pay as you go
The 5th annual Havertown Irish Festival moves to a new, larger location —  adding a second stage and a "Crafter Village" to this already popular Delco event. Organizers say Havertown is known as Ireland's 33rd county, and the day's schedule reflects it. There are 20 music performances on two stages, 70 crafters featuring handmade arts and crafts for sale, a beer garden, and a kid's zone. Bands performing include Reillys' Daughter, featuring Tommy Conwell, Jamison, the John Byrne Band, and Tan and Sober Gentlemen. New this year, an acoustic stage features local performers Shannon Daly, Life Without Annabelle, and The Two-Thirds Trio.
Pride Month Roundup
Where: Various venues
When: Through Sunday, June 11
How much: Various prices
Pride Month continues with more events around the city and the 'burbs. Giovanni's Room celebrates its 50 years of serving the LGBTQ+ community with Queerapalooza, a block party and music festival, on Saturday. The Queer Prom on Saturday, sponsored by GALAEI, raises money for a day of youth activities around the annual tradition. Brittany Lynn hosts the Big, Gay Cabaret at Voyeur Nightclub on Saturday. The Please Touch Museum hosts a Pride Celebration on Saturday, and in Delaware County, the Delco Pride Festival kicks off at 1 p.m. in Upper Darby on Saturday.
---
Arts & Culture
Meet Murasaki Shikibu Followed by Book Signing, and Other Things
Where: Louis Bluver Theater at the Drake, 302 S. Hicks St. 
When: Through Sunday, June 18
How much: $25 
In this play, author Murasaki Shikibu welcomes you to a book signing of the book she wrote… a thousand years ago. That's the conceit of the play "Meet Murasaki Shikibu Followed by Book Signing, and Other Things," which puts a fictional, satirical spin on the work of the real Shikibu, an 11th-century writer/poet who penned what is believed to be one of the world's first novels, "The Tale of Genji." 
eX-Fest Pt. XI
Where: The Colonial Theater, 227 Bridge St., Phoenixville, Pa.
When: Saturday, June 10, noon
How much: $32
There's prestige cinema, and then there's the kind that has your stomach in knots and your sympathetic nervous system overloaded. The latter are the kind of movies you can expect at the eX-Fest, hosted by Exhumed Films. Starting at noon, seven movies will be continuously screened, but viewers won't know which ones until they appear on the screen. All organizers will say is that the films draw from multiple exploitation genres, including kung-fu, blacksploitation, spaghetti westerns, and crime. So if your stomach's strong enough and you like surprises, it could be the right entertainment choice for you and an option if the air quality keeps you indoors.
West Park Arts Fest
Where: West Fairmount Park 
When: Saturday, June 10, 1 p.m. – 6 p.m.
How much: Free, pay as you go
Music, dance, and art are highlighted at the 15th annual West Park Arts Fest in West Fairmount Park this weekend. The cultural organization uses arts and education to help young people succeed. Music performers include Urban Guerilla Orchestra, Badd Kitti, and Everyday People. The Philadelphia Jazz Tap Ensemble, Ballet X, and Philly's Got Dance are among the dance troupes on stage. Arts and crafts vendors will also be highlighted at the all-day fest.
Eighth Annual Clay Fest
The Clay Studio hosts its annual Clay Fest at its new location in South Kensington. The free, all-day, all ages festival includes demonstrations, group art projects, storytelling, building tours, and an ice-cream social. Special guest artists Robin Williams Turnage, Nitza Walesca, and Ehren Tool are on hand to showcase their respective specialties.
---
Food & Drink
Philly VegFest
Where: 2nd and South St.
When: Saturday, June 10, 11 a.m. – 5 p.m.
How much: Free, pay as you go
Though Philly's foodie culture extends to its vegan community, most of the city's food festivals have vegan offerings, not an entire vegan menu. That's not the case at Philly VegFest, which is an entirely vegan event. Come to learn more about health and meatless and plant-based diets from an array of guest speakers, including critical care physician Dr. Milton Mills, "aspiring" vegan historian Vance Lemkuhl, and scientist and entrepreneur Annabelle Broadbent. 
Flavors on the Avenue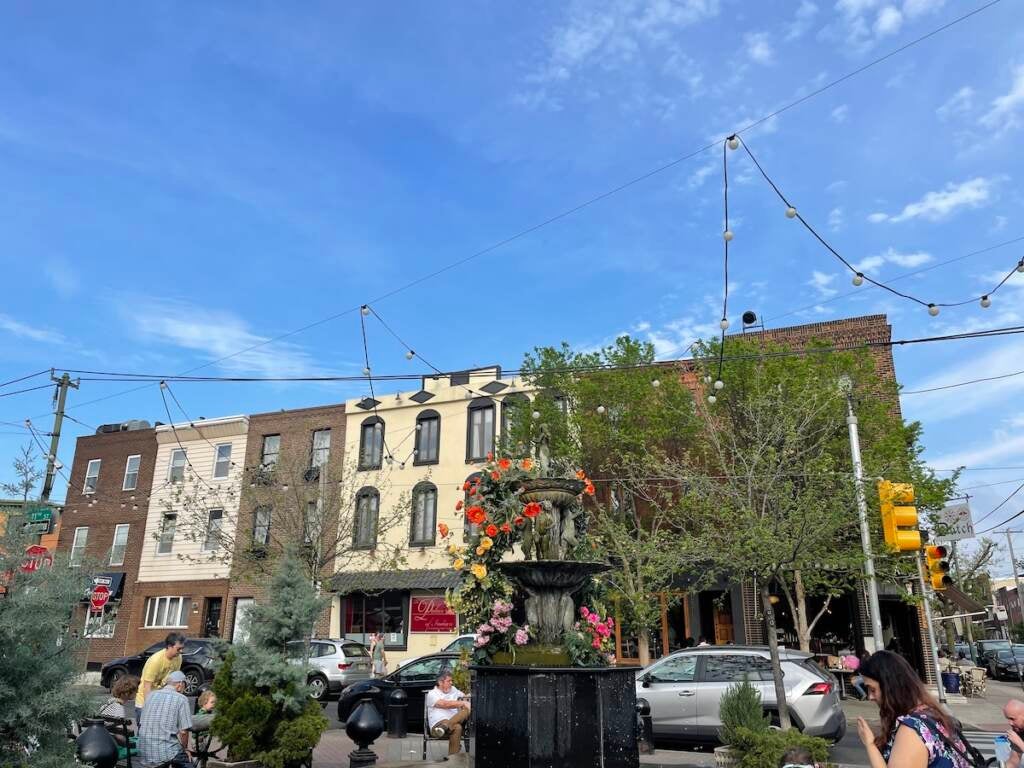 When: Sunday, June 11, 11 a.m. – 5 p.m.
How much: Free, pay as you go
Rescheduled from April, Flavors on the Avenue brings out the best of the area's multi-cuisine eateries for a street fest that also attracts over 100 vendors. Participating eateries include Cantina los Caballitos, Pistola's Del Sur, Laurel, and Stogie Joe's. Nice Things Handmade curated a group of local makers whose wares include paintings, pottery, jewelry, and more. Snacktime, The Cheddar Boys, City Rhythm Orchestra, The Blue Pharaohs, and Sug Daniels are among the performers.
---
Music
STRUT! A Harlem Renaissance Cabaret
Drag star Cookie Diario hosts Strut!, a 90-minute tribute to the Harlem Renaissance, the collective of Black artists, authors, and scholars that shaped the artistic zeitgeist of the '20s and '30s. Performers Mel Cotton, Dain Saint, Danielle Currica, and Jaylene Clark Owens will do their best to recreate the era's high-energy cabarets. Attendees are encouraged to dress the theme, so bring out your zoot suits and flapper dresses.
Prince Celebration featuring the All-Star Purple Party
Edward "Junie" Henderson has been representing Prince as a tribute performer for years, a job made even more significant by the icon's untimely death at age 57 in 2016. Henderson is joined by members of Prince's famed New Power Generation band, and he's got the purple coat and swag to make his tribute credible. He'll stop at City Winery to celebrate what would have been Prince's 65th birthday (June 7) this week.
---
New Jersey
Shania Twain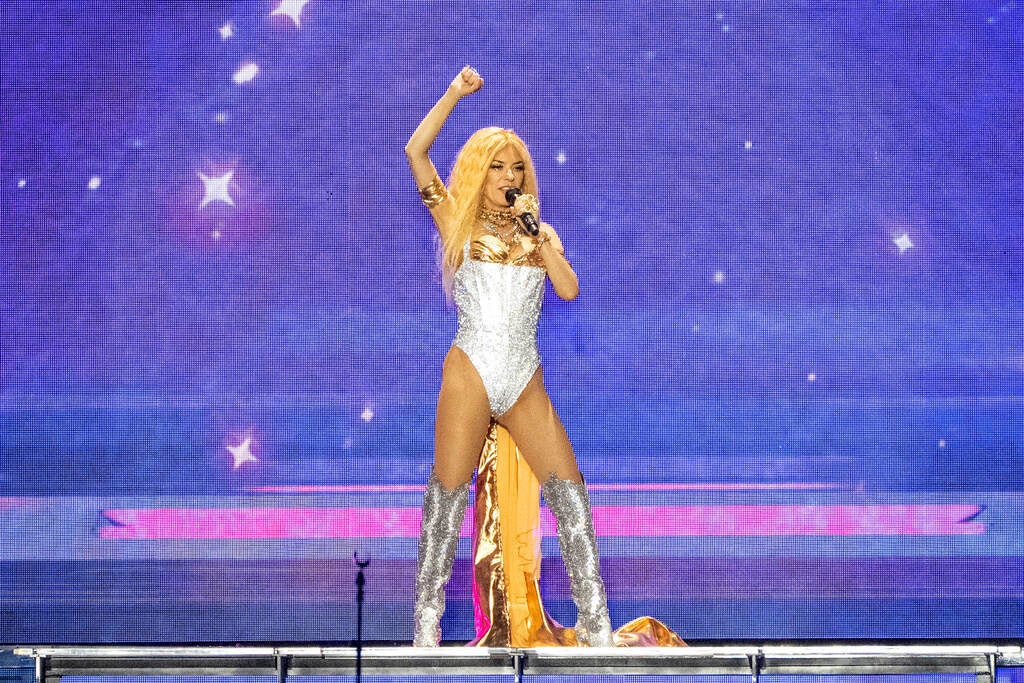 Taylor Swift is talented enough that she would have found her pop/country footing in any era (see what we did there), but Shania Twain created the blueprint for her mainstream success. In the '90s, Twain crossed country boundaries to become a multimillion-selling pop star, then retreated from the public eye after some personal travails. Now she's back in support of the "Queen of Me" album, released in February. She'll be at the Freedom Mortgage Pavilion on Friday.
---
Delaware
Morris Day and the Time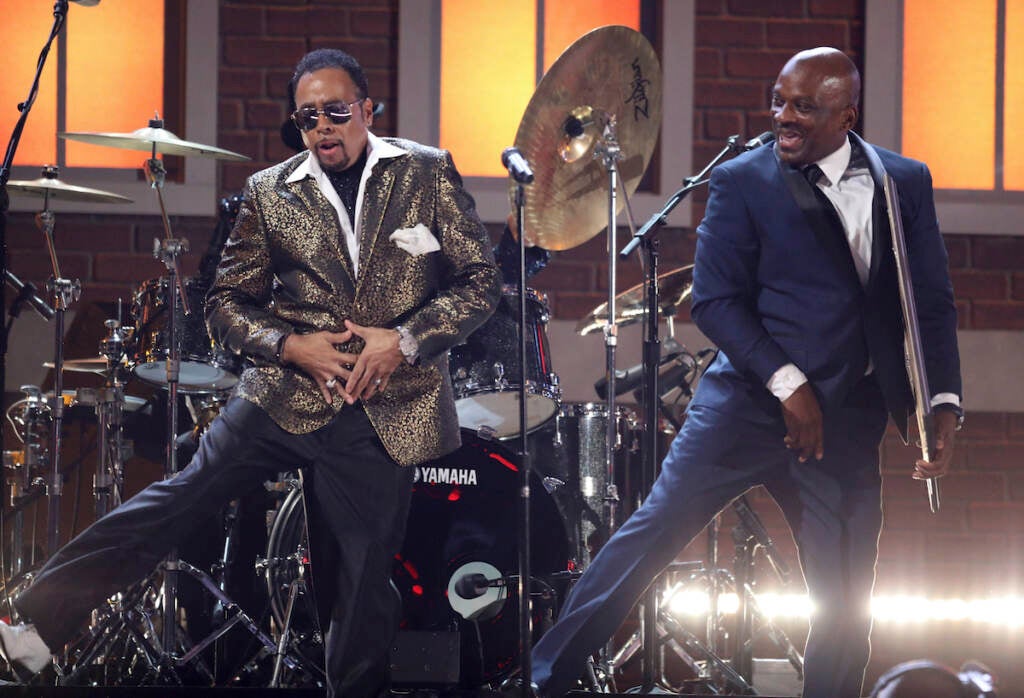 Where: The Grand, 818 N. Market St. Wilmington, Del.
When: Friday, June 9, 8 p.m.
How much: $75 and up
Prince wrote, produced, composed, and played on The Time's self-titled debut album before the lineup was even set. His friend Morris Day was focused on being a drummer before Prince made him The Time's frontman. Once local musicians Jimmy Jam and Terry Lewis, Jellybean Johnson, Monte Moir, Jerome Benton, and Jesse Johnson were shaped, they became Prince's greatest competition on stage with a rivalry that lasted for decades. Day says he's retiring after this tour, so catch The Time while you can. They're coming through for a show at the Grand in Wilmington.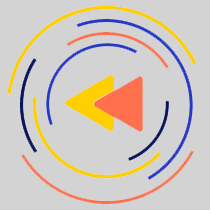 Saturdays just got more interesting.
WHYY is your source for fact-based, in-depth journalism and information. As a nonprofit organization, we rely on financial support from readers like you. Please give today.