Hip-hop's birthday, New Hope Auto Show, 'Bridges of Madison County,' and the Obon Festival in this week's 'Things To Do'
Aug. 10 - 13: Hip-hop celebrations in Philly, 50 Cent & Busta Rhymes in N.J., and "A Quiet Epidemic" screening event in Delaware are among the weekend's highlights.
Listen
4:54
Hip-hop turns 50 Friday! Philly is celebrating big with several events throughout the weekend. And the Obon Festival, which honors the ancestors in the Japanese tradition, begins at Shofuso Cultural Center in Fairmount Park. Musical theater fans will welcome the opening of the stage version of "The Bridges of Madison County." Plus, auto enthusiasts are invited to New Hope for their annual car show, which has revved up attendees for 57 years.
Special events | Arts & Culture | Kids | Outdoors | Music | New Jersey | Delaware
---
Special Events
Obon Festival
In Japanese culture, August is when you return home to honor your ancestors. It's marked by the Obon Festival, which is celebrated in Philadelphia this weekend at Fairmount Park. Traditional bon odori dance will be performed by the Seabrook Minyo dance group with taiko drumming by KyoDaiko, Hoh Daiko, and Casual Fifth. Other activities planned include arts and crafts, a yukata dressing station, and Japanese vendors. This is the preamble to next weekend's ticketed Obon Lantern Floating Ceremony at Shofuso.
The New Hope Automobile Show
Where: New Hope-Solebury High School, 180 W. Bridge St. 
When: Saturday, Aug. 12, Sunday, Aug. 13, 9 a.m. – 4 p.m.
How much: $10, children under 12 and military personnel and veterans are free
Ever been standing on a street and a fully restored classic car rolls by? There's just something about seeing a polished, pampered, antique vehicle on the road that you have to appreciate. It's the kind of feeling you'll have over and over at The New Hope Automobile Show, a staple in the area since 1957. On Saturday, domestic cars, motorcycles, and professional vehicles are on display, from the very first ones built to contemporary models. On Sunday, it's the foreigns — from Porsches,  Ferraris, and Maseratis to Aston Martins and Mini Coopers. You can still register for the annual competition which awards a Best in Show each day and winners in multiple categories.
Hip-hop's 50th anniversary roundup
Where: Multiple venues
When: Through Sunday, Aug. 13
How much: Free – $37
On Aug. 11, 1973, in front of 1520 Sedgwick Ave. in the Bronx, DJ Kool Herc launched both a block party and a global revolution. Just down 1-95, Philly was one of the first cities to catch on, with deejays like Jazzy Jeff, Spinbad, and Cash Money leading the way. On Thursday at 8 p.m., DJ Cash Money and DJ Active showcase their skills at "Philly's Pillars and Pioneers," Chill Moody's latest curated Downstage@ The Mann Series. At the Oval on Saturday, music ambassador TAMEARTZ hosts his second(and free) Hip Hop in the Park event. The Elements of Hip Hop 2023 at Francisville Playground showcases the four elements of hip-hop — deejaying, MC-ing, graffiti, and b-boying at its all-ages event. The living legend Darryl "DMC" McDaniels is coming to Gravediggaz Records Sunday for a meet and greet and live performance. And at Cherry Street Pier, resident artist Thomcat23 hosts a free, multimedia Hip Hop 50 exhibit through Saturday, Aug. 26.
---
Arts & Culture
The Poison Garden
An immersive play first mounted in 2021 at a historic mansion and again at the 2022 Fringe Festival, "The Poison Garden" is experiencing its next iteration. Audiences come to see the characters of the twins, the cook, the maid, and the gardener, and how each of their storylines plays out. If you've seen "The Manor" in West Chester, based on the long-running L.A.-based play, this sounds like a similar experience.
The Bridges of Madison County
Where: Bucks County Playhouse, 70 S. Main St., New Hope, Pa.
When: Friday, Aug. 11 – Sunday, Sept. 10
How much: $32 – $75 
If you're a fan of romance, you likely already know the story — set in the 1960s, lonely war bride Francesca Johnson encounters "National Geographic" photographer Robert Kincaid and a brief but life-changing romance develops. Based on the book by Robert James Waller, "The Bridges of Madison County" is now a musical coming to the Bristol Riverside Theater following the popular 1995 movie version starring Meryl Streep and Clint Eastwood.
Scribe Video Street Movies!
Where: Multiple venues
When: Thursday, Aug. 10 – Saturday, Aug. 26
How much: Free
Scribe Video Center welcomes another summer of its Street Movies!, outdoor movie screenings with dance, music, and poetry performances that rotate to several neighborhoods. Since 1997, the series has partnered with community organizations to present dance, poetry, and music performances, and a slate of films from local and international filmmakers.
---
Kids
Bug Fest
Bugs are things most of us want to keep at a distance. But at the Academy of Natural Sciences, insects of all kinds are an area of study and the celebrities of the annual Bug Fest. Two days of special programming include guided Bug Walks, Roach Races, entomologist demonstrations, storytimes, a deep dive into the Academy's live bug collection, and a chance to chow down on some edible insects. Ummm, we'll pass, but you and the kids might enjoy it!
---
Outdoors
Pollinator Palooza
Where: Heritage Conservancy's Jackson Pond Preserve, 7WRQ+9H Furlong, Pennsylvania
When: Saturday, Aug. 12, 10 a.m. – 3 p.m.
How much: $5 per person or $20 for a group of five
The Heritage Conservancy in Bucks County has developed a four-acre pollinator meadow at its Jackson Pond preserve. At the meadow, you can observe all the stages of a butterfly's life cycle, including its transition from chrysalis to pollinator. At Pollinator Palooza, arts, crafts, games, guided hikes, yoga, music, and poetry are both educational tools and a great way to spend a weekend surrounded by nature.
---
Music
Fishbone
Where: Ardmore Music Hall, 23 E. Lancaster Ave., Ardmore, Pa.
When: Sunday, Aug. 13, 7 p.m.
How much: $30 and up
The pioneering punk/ska/alternative rock band Fishbone checks into Ardmore Music Hall for a rare show in the area. The Black Rock pioneers have been around for more than two decades, collaborating, playing, and touring with artists like The Roots, The Red Hot Chili Peppers, The Beastie Boys, and The Dead Kennedys. Their latest self-titled EP came out in May.
---
New Jersey
50 Cent, Busta Rhymes & Jeremih: The Final Lap Tour
Twenty years ago, 50 Cent released his debut album "Get Rich or Die Tryin.'" Talk about manifestation! Now he's better known as a media mogul for his multiple TV productions, including "Power" and all of its spinoffs, as well as the "BMF" series. But since his album anniversary dovetails with the 50th anniversary of the genre, he must have felt an itch to get back on the road. He's joined by rap stalwart Busta Rhymes and R&B crooner Jeremih on what he's calling "The Final Lap" tour, coming to Camden's Freedom Mortgage Pavilion Saturday.
---
Delaware
'The Quiet Epidemic' screening event
Where: The Screening Room at 1313, 1313 N. Market St. Wilmington, Del.
When: Friday, Aug. 11, 6 p.m.
How much: Free
Lyme disease, which is transmitted by a tick bite, is something that most people can recover from with a round of antibiotics. For others, it becomes a debilitating chronic illness. But there is controversy around whether or not the small percentage of those who continue to have symptoms can be classified as suffering from Lyme disease. The documentary "The Quiet Epidemic" addresses this controversy and will be shown at a special screening in Wilmington. The program starts with a cocktail hour and a book signing. Musicians impacted by Lyme disease will perform, and a Q&A will follow the screening.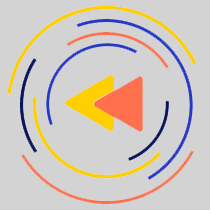 Saturdays just got more interesting.
WHYY is your source for fact-based, in-depth journalism and information. As a nonprofit organization, we rely on financial support from readers like you. Please give today.