Thieves target five businesses overnight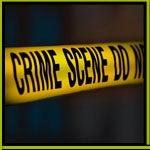 Police are investigating break-in attempts at five businesses in one night. Businesses along the Roosevelt Boulevard and Red Lion Road corridor were targeted between late Saturday night and early Sunday morning.
Fat Jack's Barbecue on the Boulevard just north of Red Lion road had its window smashed sometime between 10:30 p.m. and 7 a.m., reports say, and nearby Happy Garden and Angela's Pizza were also hit, though no money was taken.
Police believe the same suspect is responsible for the break-ins.