The success of March for Our Lives will show up on November ballots
The March for Our Lives takes place on Saturday, but the lessons from this latest American movement are taking place right now.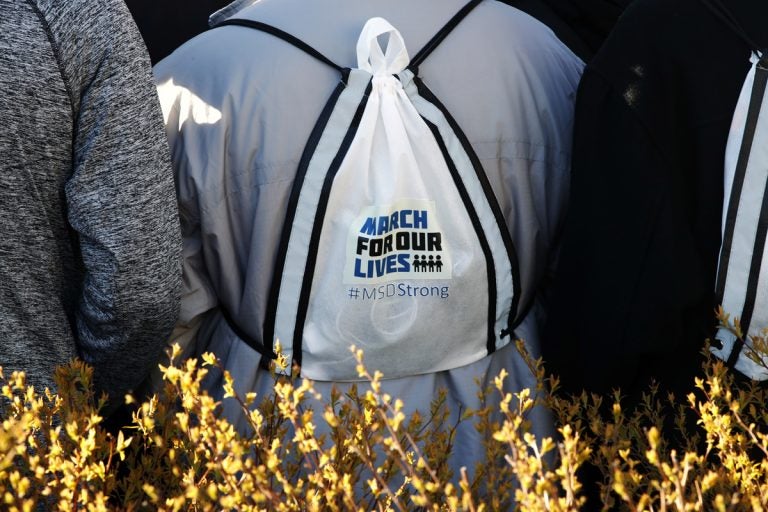 The March For Our Lives takes place on Saturday, but the lessons from this latest American movement are taking place right now.
As students prepare to rally in Washington, D.C., organizing after the tragic February shooting that killed 17 people at Marjory Stoneman Douglas High School in Parkland, Florida, I am reminded that teachable moments often occur in the wake of tragedy. And in such moments, our students become the best teachers.
That's what's happening now, as students from across the country take hold of the rallying cry "Not one more!" Because we shouldn't see one more future leader shot dead. We shouldn't hear one more mother cry in anguish. We shouldn't witness one more shooting at a school.
However, if we are to have a future free of gun violence in schools, the students who march tomorrow must do so knowing that their mission is just beginning. It's not enough to dominate the news cycle or to trend on social media. It's not sufficient to be darlings of cable networks or gain the favor of fickle celebrities. If these students are to truly move the needle, they must move beyond the trivial, and move legislation.
Not one more modern movement should be trapped between the lines of a hashtag. Not one more eager student should be blinded by the glare of television camera lights. Not one more note of empathy should be written on White House flashcards.
No, if these students are to succeed, like so many students before them, they must find a way to stretch their movement until it's written across ballots in November.
It took years for America to become a place where our citizens are 10 times more likely to be killed by guns than people in other developed countries. It took years for us to become a place where too many politicians refuse to stand up to the gun lobby. Our penchant for defending guns over lives did not develop overnight.
That's why any plan for fixing the American gun crisis must account for this truth: change will also take time.
But the students of today have all that it takes to correct America's course, especially if they take note of what students achieved in the past.
It was Emmit Till, a 14-year-old student, whose death at the hands of racists made the fight for Civil Rights move forward.
It was John Lewis, a college student, who organized sit-ins at segregated lunch counters in Nashville.
After four little girls — elementary school students — were killed at a Birmingham church, students of every age braved fire hoses and dogs, handcuffs and batons, to stand up for the freedom they deserved.
I believe today's students are as brave as the children of the past. I believe they can be as effective in forcing adults to take action.
But after the votes are cast and the gun laws are changed, after the lobbyists are defeated and the officeholders are cast out, the students of today must do one thing better than the children of the past.
They must teach their children to defend what they gained, lest the powers that be take it back.
—
Listen to Solomon Jones weekdays from 10 a.m. to noon on Praise 107.9 FM
WHYY is your source for fact-based, in-depth journalism and information. As a nonprofit organization, we rely on financial support from readers like you. Please give today.