The reason why Rowan University is growing so big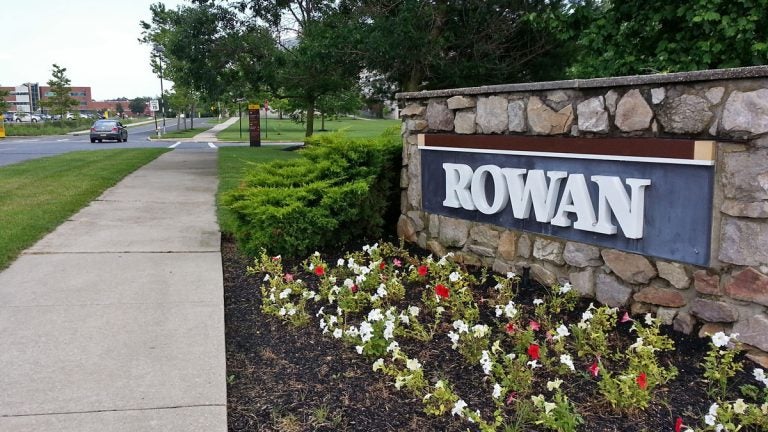 The mantra around Rowan University in Glassboro for several years has been that the school is New Jersey's best kept secret. If the current administration has its way, Rowan won't be a secret and instead be known as a place where its graduates are tailored to meet the needs of the job market.
In the next eight years, the university would like to radically change its image in South Jersey.
Finding out what businesses want
Rowan's Vice President for University Communications, Joe Cardona, said the school is working more closely with industry in order to focus its programs on what businesses are looking for. An example of this could be a company that comes to Rowan to have students work on electronic wheelchairs, giving the students a chance to work with actual products currently in need of innovation.
"Most of our researchers are working on problems with very practical solutions that we can solve," Cardona said. "That's what we want to be known for. [We want to be] where companies come for solutions."
Part of the plan to produce market-ready graduates includes actually having the private sector be close to the students. Rowan is planning to expand the South Jersey Technology Park for private companies that want to tap Rowan's creative energies by providing lab space for classes. This real-world setting will also provide students a chance to network with possible future employers.
When all is said and done, officials say the university, and the area surrounding it will contain a mix of private and public sector buildings, making it hard to distinguish between the two.
"The idea is to merge, to blend the [campus and Glassboro] until you don't really know, 'Is that university property or not?'" Cardona said. "That's the ideal college town. The town embraces the university for what it is, and the university embraces the town for what it is."
In order for students to take advantage of this public/private partnership Rowan plans to offer what are being called "certificates of undergraduate study." University Provost Jim Newell said these certificates will serve as a way for students to tailor their studies toward the criteria of their job market in a short, four-course sequence.
Newell suggested there could be upwards of 100 certificates that allow students to customize their education when the program's launch is complete.
"Now you'll graduate with a bachelor's in history and a minor in Spanish, but then you'll [also] have two or three certificates of undergraduate study," Newell said. "So you have some things that make you distinct from every other history major once you're sitting in an interview."
Growing the pool of talent
Along with the renewed focus on meeting the needs of businesses Rowan is aiming to boost student enrollment from its current 14,000 students to 25,000 by 2023.
All of this growth can be seen on campus. The expansion of Rowan Boulevard, a sort of "Main Street" that includes a Marriott hotel, a Barnes & Noble College Bookstore, restaurants and apartment buildings, is just one example of Rowan's growing footprint.
In the current phase, Rowan is building Holly Pointe Commons on Carpenter Street which will house an additional 1,400 students by Fall of 2016.
Is Rowan the next Rutgers?
Rowan's aggressive expansion could be seen as competition to Rutgers University, but school officials say that's not the goal.
"We'll never be Rutgers, we don't want to be Rutgers," Cardona said. "That's not our role. If we do our job right, we complement what [Rutgers] offers the state."
Rowan's role, said Cardona, is to provide another option for students, not replicate an existing one.
"Not everybody can go to Rutgers, not everybody should go to Rutgers," Cardona said. "So we offer a slightly different mix than what Rutgers does."
If Rowan can keep up with the path it has set for itself, it will be bigger and more focused. The public/private focus will let the business community have a hand in grooming future students whose chances of getting a job will be very promising.