Temple brings black men in medicine together to boost doctors of color
Temple University's medical school gathered black physicians and young African-American men who are considering medicine.
Aaquil Madison, a pre-med student at Temple University, always knew he wanted to be a doctor.
He said the idea first came to mind because he struggled to find information on how to be health conscious.
"Because I was overweight, I just always in my mind was like 'I want to be healthy, I want to get fit,' " he said.
Madison, who's black, says as he got older, his dream to become a physician intensified as he discovered that African-Americans are underrepresented in medicine.
In 2015, about six percent of medical school graduates were black. The overall black population in the United States is 13 percent, according to 2017 census estimates.
A report from the Association of American Medical Colleges found the percentage of black men applying to medical school has changed little since the 1970s.
Growing up, Madison says he rarely saw a doctor who looked like him. But recently, he was among the students who sat with black physicians to enjoy refreshments and talk about the profession during "An Evening with Black Men in Medicine" hosted by the Lewis Katz School of Medicine at Temple University.
The students were encouraged to exchange contact information and to schedule shadowing and mentoring opportunities.
Trauma surgeon Leonard Mason was excited to tell the young men about his experiences.
"I just wanted to tell them everything … what to expect, obstacles that you're going to have," Mason said.
During his career, Mason said patients mistook him for a nurse or cleaning staffer — despite the fact the he was wearing his white coat reading, "M.D."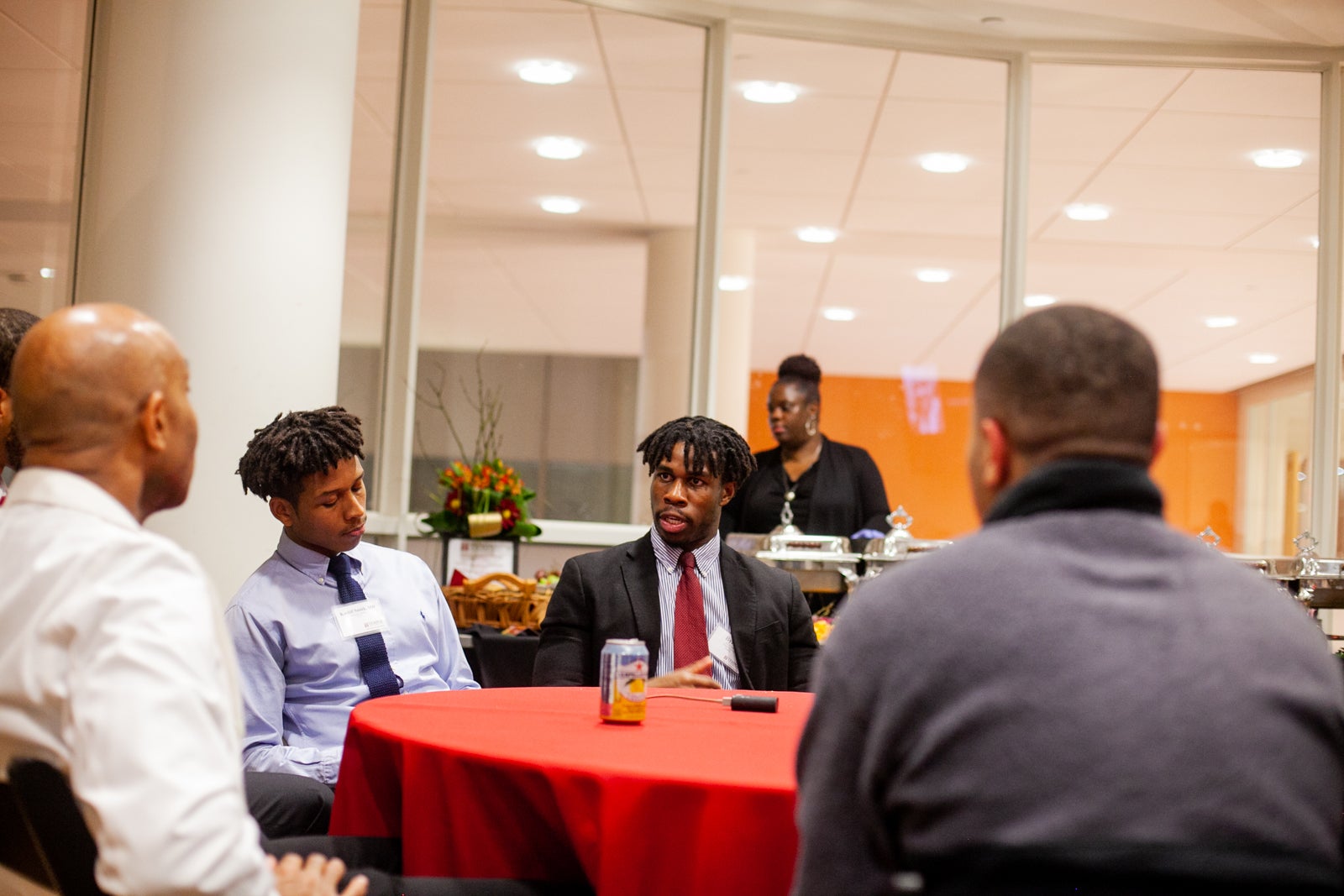 Racism is a reality of his job, he said it's not as bad as it was in the past.
"How hard was it to become a black doctor in the 1930s?" Mason said. "We don't have it as bad as them."
Black men who become physicians honor those who came before them, he said, and the idea that black men can be physician is normalized with each newly minted African-American M.D.
WHYY is your source for fact-based, in-depth journalism and information. As a nonprofit organization, we rely on financial support from readers like you. Please give today.