Nearly 1 in 5 Temple students seeking mental health counseling say they're 'in crisis'
University officials this year expect the highest numbers of reported same-day crisis appointments since the start of the COVID-19 pandemic.
In January, Temple University announced it was committing $1 million annually toward health and wellness initiatives for students and staff. The long-term plan called for hiring and retaining more counselors, creating a new Health and Well-Being Division, and establishing a satellite center at the school's Health Sciences Center.
The initiative was needed: New figures released by the school show that the need for these kinds of services is considerable, and growing. The number of students seeking mental health services had jumped from one to three per day, pre-pandemic, to three to seven per day.
In the 2021-22 academic year, up to 3,402 students enrolled in mental-health counseling services, with 687 citing that they were "in a crisis." The latter figure was a 281% increase over the prior year, and this year's numbers are similarly alarming.
"We are at 650 this year to date. That puts us on track to meet or exceed last year's total," said Mark Denys, the university's associate vice provost for health and well-being.
Most students are self-identifying their situation as "a crisis," which can make clinical evaluation of their condition challenging, Denys said.
Obviously, "if the student is suicidal or homicidal — a danger to themselves or others — they may get referred over to one of the crisis centers in the city," he said.
Still, "if a student feels as though whatever's going on with them can't wait until tomorrow" — or a couple more hours — "we're going to treat them as a crisis. From there, the evaluation can go in a number of different directions," he said.
Most appointments "lean heavy" on first-year students, Denys said, (including some who did virtual learning the first year of the pandemic). He also noted that there isn't a direct correlation of rising crisis visits with more students on campus, as the increasing volume of visits has been steady since the pre-pandemic year.
"We made such a very quick, almost seamless, pivot to virtual counseling during the pandemic" — when students couldn't come to campus — "that our numbers didn't go down at all," said Denys.
Tony Walker, senior vice president of academic programs at the nonprofit JED foundation, which advocates for teen mental health and suicide prevention, said that the impact of the pandemic on young people has been profound.
"The pandemic exacerbated feelings of depression, anxiety, and suicidal ideation, especially amongst BIPOC and LGBTQ communities," he said.
But it's not the only thing that weighs heavily on the younger generation, who are "especially sensitive to social and racial injustices."
During the pandemic, they witnessed "a national reckoning" spurred by the murder of George Floyd, increased discrimination toward individuals within the Asian American Pacific Islander community, and immigrant families.
"Even currently, in the news, anti-LGBTQ legislation [is] being introduced and women's rights are being questioned. These are top-of-the-mind concerns for young people, because it affects them personally," Walker said.
And then there's the coming-of-age stresses that accompany the transition to college life, said Temple student Sierra Morehead, a sophomore majoring in psychology with a minor in neuroscience. She's also involved with the student chapter of the Association of Black Psychologists at Temple.
There are a lot of worries, she said, "like, 'What is my life going to be like? What am I going to eat? What am I going to wear? Is there going to be consistency? There are just a lot of unknown things, and I feel like that could also be a contributor" to the uptick in Temple students' mental-health issues.
"I just feel like sometimes it can be very physically overwhelming – it can be mentally overwhelming, emotionally overwhelming," she said.
While she now loves college life, her first year was very "isolating."
"I didn't have much social interaction, and then to be thrown into a very large university with lots of people that I'm not used to, it was very overwhelming," she said.
Morehead also observed many of her friends either skipping classes, or dropping out altogether.
"I feel like we have to take [the stresses] into account when thinking about why so many students are checking out."
In March, Gallup and the Lumina Foundation released a State of Higher Education 2023 report which found that in the past six months, more than 40% undergraduate students have considered dropping out of college, with 55% naming emotional stress and mental health as reasons for considering leaving. Black and Hispanic students were more likely to say it was difficult to stay enrolled.
If you or someone you know is in crisis, call or text the National Suicide Prevention Lifeline at 988. The hotline is staffed 24/7 by trained counselors who can offer free, confidential support. Spanish speakers can call 1-888-628-9454. People who are deaf or hard of hearing can call 1-800-799-4889.
---
Support for WHYY's coverage of health equity issues comes from the Commonwealth Fund.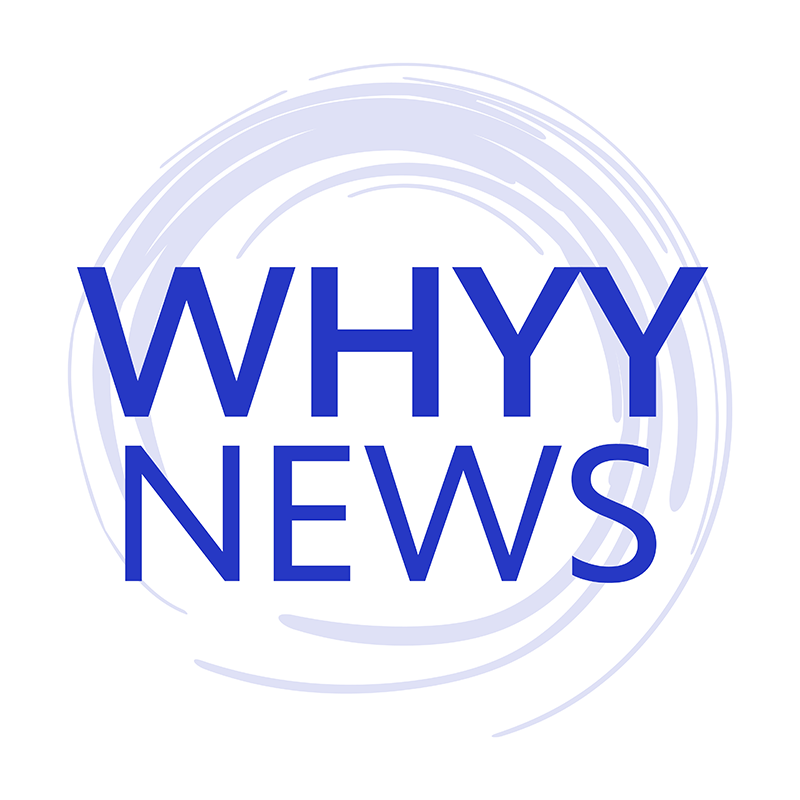 Get daily updates from WHYY News!
WHYY is your source for fact-based, in-depth journalism and information. As a nonprofit organization, we rely on financial support from readers like you. Please give today.