Teenager traces continuum of anti-Asian racism in 'Pandemic' play
A teenager pens an intergenerational drama about anti-Chinese racism, presented by Philadelphia Young Playwrights.
Last year, as a high school sophomore, Katie Lu set out to write her first play. And thus began her first case of writer's block.
"I was trying to create an intergenerational play, and I was running into a lot of walls," said Lu, who is now a junior at Wissahickon High School in Montgomery County. "I was looking for a uniting theme that could discuss a specific, tangible problem across generations. I was having trouble with that."
When news reports of violence against Asians began to emerge early in the pandemic, it became clear to Lu what she should write about.
"Those three months from January to March [2020] were critical to inspire the exploration of racial prejudice and Asian American identity through the generations," Lu said.
Lu connected the uptick in violence against Asian Americans to an historic period of anti-Asian racism: the Chinese Exclusion Act of 1882, when Congress forbade any immigration from China, ushering in a 60-year period of ostracization against people of Asian descent in the United States.
The play, "Pandemic," jumps back and forth between a contemporary Chinese American family in 2020 experiencing coronavirus-related violence, and a Chinese American family in the 1930s enduring similar hostilities.
In the modern time frame, a college student learns that her grandfather had been attacked by a stranger on the street because he is Chinese American.
"Are you OK?!" asks the main character, Esther, bursting into her grandfather's hospital room. Medical monitoring equipment beeps in the background.
"Who knew?" her grandfather beams. "All it takes is a beating for my granddaughter to come see me."
"I drew on my grandfather. He's a very joyful person. He loves making jokes," Lu said. "I wanted to create a dynamic between my main character, Esther, and her grandfather where she was trying to bring to attention this terrible thing that happened, and he's trying to deflect with humor, to talk about her. I feel at times when terrible things happen — like a hate crime — it's easy to dance around the subject."
The action moves back in time to an American mother writing letters to her absent Chinese betrothed, looking forward to when they can be together again. Ultimately, when they marry, the mother loses her citizenship due to the Expatriation Act of 1907. Their child, still an American citizen, is taken away by the state.
"Pandemic" uses music to signal to listeners what the time period is when the action takes place. A sound montage of news announcements juxtaposes the racist abuses endured by Chinese Americans in the 1930s with those of the present day.
Lu wrote "Pandemic" while enrolled in Philadelphia Young Playwrights residency program for young writers. Because it was selected by PYP for a full production, they provided Lu with a professional director, actors, and a design crew.
This is the second time PYP has given a script by one of its students the full treatment: Last year, "Candles" by Angelina DeMonte addressed school shootings. It was staged inside Arden Theater's Hamilton Arts Center on 2nd Street in Philadelphia.
In 2020, the pandemic not only supplied the narrative engine of the play, but also dictated the manner in which it was produced: "Pandemic" is a radio play that can be heard as an online streaming audio experience.
"I originally wrote it for the stage," Lu said. "The stage was physically split in half: The left side would be the 1930s period, the right side would be modern day 2020."
Of course, the pandemic has made in-person staging impossible. In the past few years, Philadelphia Young Playwrights has been trying out novel ways to do its annual programs. It's centerpiece, the New Voices Festival of play readings at Temple University, moved to a Zoom format in 2020.
Lu had to scrap her original staging idea, but jumped at the opportunity to craft the script as an audio production.
"I was excited by the idea of a radio production because I've never seen one before," Lu said. "I was interested in the way you could portray physical surroundings and a time jump through sound."
Philadelphia Young Playwrights accepts about 700 scripts written by junior and high school students for its programs throughout the year, including the New Voices Festival of script readings and the one-day SaturPLAY event of family-friendly play readings. Lu's script rose to the top of the pile for a full-scale production.
"I didn't know this was Katie's first play until I met her, but the timing and the way the words flow, for me, stood out," said Donovan Hagins, PYP's resident producer who also sits on the selection committee.
"The brouhaha — with the racial tension I've seen on the news toward Asian Americans because of what the person who was president of the United States at the time liked to spew and people believing it — I found it saddening," he said. "But Katie's play — it was inspirational to me as well as a lesson well-learned. As an African American man, I am familiar with racial strife."
Lu drew from some of her own experiences to inform "Pandemic." In a scene where Esther and a classmate are studying together, unwelcome questions arise about her family's nationality. Even after Esther explains she is a fourth-generation American, her classmate wonders if she has any ties to Wuhan, where the coronavirus outbreak is believed to have originated.
Lu said she wanted the play to explore different facets of prejudice.
"There is the outward, aggressive verbal prejudice, physical abuse, and more commonly found microaggressions and subtle hints in dialogue that have racial prejudice behind it," she said. "There is also internal prejudice, where you are struggling to reconcile your own identity, and you may reject your heritage because of internal prejudice."
Lu said she is not only new to playwriting, but new to theater, generally. Her first exposure to live theater was a previous PYP's New Voices Festival at Temple University, which inspired her to write her own plays. She had only just started to see plays when the pandemic shut down theaters.
After her experience writing and producing "Pandemic," Lu said she wants to keep going. She does not yet have an idea for a new play, but has every intention to keep writing.
You can listen to "Pandemic" online through Feb. 28.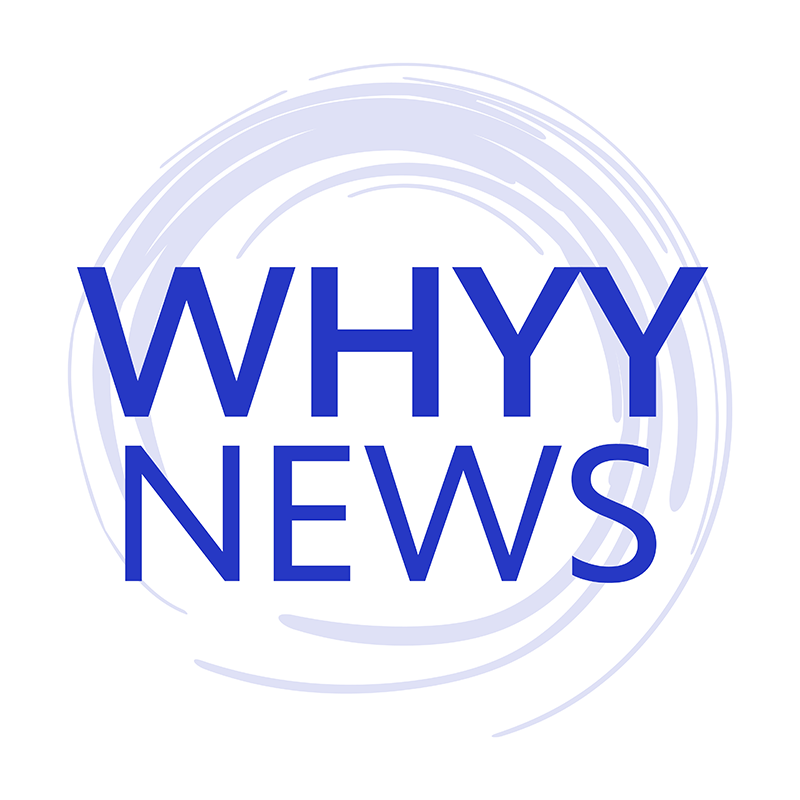 Get daily updates from WHYY News!
WHYY is your source for fact-based, in-depth journalism and information. As a nonprofit organization, we rely on financial support from readers like you. Please give today.