Black Quantum Futurism receives the Knight Foundation's new art and technology fellowship
The Knight Foundation has launched a $50,000 art and technology fellowship. Its first class includes a Philly duo making science fiction a reality.
Time travel is not fantasy for Rasheedah Phillips and Camae Ayewa. Through their artistic collaboration as Black Quantum Futurism, they find places where science fiction and reality meet.
"Our work is grounded in Afro-futurism, an umbrella term for envisioning and thinking about Black people in the future," said Phillips, who serves as managing attorney for the housing unit of Community Legal Services, a free legal aid organization for low-income people in Philadelphia, and writes sci-fi.
"In my work as a housing attorney, I work with people losing their homes and having their futures cut off," she said. "The work is about developing and building tools to create alternative futures for ourselves and recover our past."
Black Quantum Futures says when people get evicted and communities are gentrified, a neighborhood's history and its residents' ability to determine their own futures are threatened. Their collective uses time travel and other science fiction concepts to engage Black communities in imagining what their future could be.
"We see sci-fi as reality. Uncovering these stories, and the work that Rasheedah is doing at Community Legal Services, we see these unreal everyday realities happening," said Ayewa, who works as a musician, poet, and visual artist under the name Moor Mother. "We're dealing mainly with time. We have a few workshops that break this idea of time travel to a very practical level."
So far, 2021 has been a banner year for Black Quantum Futurism. Phillips and Ayewa have just been named as part of the national inaugural fellowship class at the Knight Foundation, which granted $50,000 each to five artists and artistic collaborations exploring the intersection of art and technology. BQF were named Pew Fellows in 2017, which gave them $75,000 in unrestricted funding.
Phillips and Ayewa have also been selected for a three-month artist residency at the European Organization for Nuclear Research, or CERN, in Switzerland. It is the home of the world's largest particle supercollider, Hadron. Sometime over the summer, the pair will work alongside scientists to develop an art project related to nuclear physics.
"We focus on time and temporality, thinking out how we create alternative ways of thinking about time," said Phillips. "Drawing often on quantum physics and how it treats time, and African/Afro-diasporan practices and ways of observing time." For example, the Swahili words 'Sasa' (near past and future) and 'Zamani' (far past and future) refer to concepts of time that overlap.
BQF art projects can take many forms. Some are performance-based, some are installations, and many are tied to interactive websites. Most are based on community engagement. The Black Womxn Temporal Portal is all of the above: an online mind map of related websites and multimedia art pieces, a performance series, an electronic survey (that asks women a series of questions about the relationship of their psychic space to their physical space), and it's an actual object.
"It's a sculptural portal you can step inside of, and inside there are clocks that change depending on your proximity to them, or are sound-activated," said Phillips. "We want to push this idea of how we experience time and the idea of time as subjective. We want to develop technologies that help us shift time."
Another project of BQF is an ongoing community engagement effort called Community Futurisms. It first existed as a storefront in North Philadelphia where neighbors were invited inside to record oral histories, then imagine possible futures, and record those too.
For that project, BQF researched the history of Progress Plaza, which opened in 1968 in North Philadelphia near Temple University. It was the first African American-owned supermarket plaza in the country, owned by the Rev. Leon Sullivan. Sullivan was known internationally for his 1977 Sullivan Principles, which urged businesses with operations in then-apartheid South Africa to treat employees there the same way they treat their American employees, rather than abiding apartheid laws.
Inside Progress Plaza, Sullivan's company had a garment factory and ran Progress Aerospace Enterprises, which manufactured parts for the aerospace industry. It was the first Black-owned aerospace business, which dovetails neatly with BQF's interest in space and technology.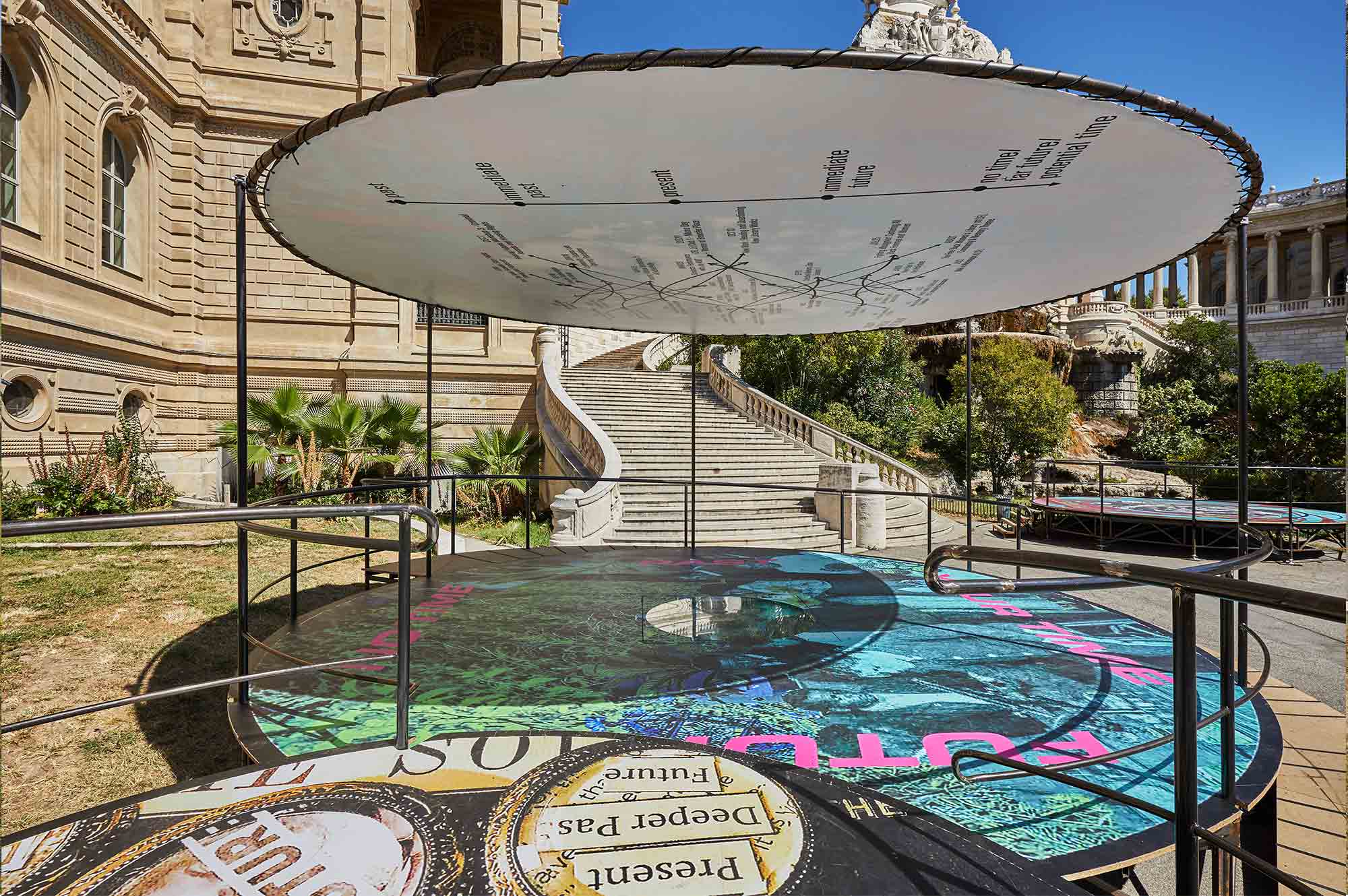 "Those two spaces employed young, unskilled Black youth in the community, and women. It was an amazing place. We see it as a retro-Afro-futurist project right in the middle of North Philly," said Phillips. "We wanted to connect these legacies with the present, that 50-some years later we're still struggling with fair housing issues. We're still seeing the same demographics around access to housing that we saw in 1968."
The COVID-19 pandemic has curtailed some of BQF projects over the last year, driving them to lean more heavily on internet technologies. They are planning new projects for later this year at the historic Hatfield House in Fairmount Park and at the Village of Arts and Humanities in North Philadelphia. Their extraordinary opportunity to do research at the Hadron super collider and the influx of cash from the Knight Foundation will allow them – in the words of William Shatner – to boldly go where no (wo)man has gone before.
"I'm a public interest attorney, Camae is a musician. Art costs money, you know. It's not a cheap practice," said Phillips. "We're two Black women from North Philly who have not had the same ability to focus on our art practice in the same way as if we were classically trained or able to go to school for our art. To be able, in just a few years, to build our practice and get to this level is amazing."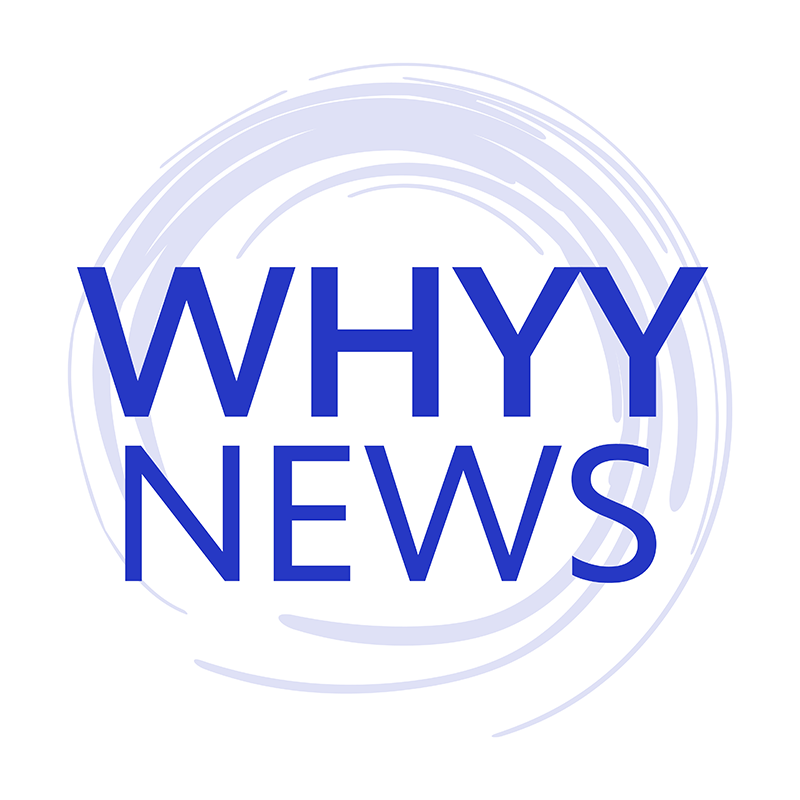 Get daily updates from WHYY News!
WHYY is your source for fact-based, in-depth journalism and information. As a nonprofit organization, we rely on financial support from readers like you. Please give today.