Sunday is the statistical peak of hurricane season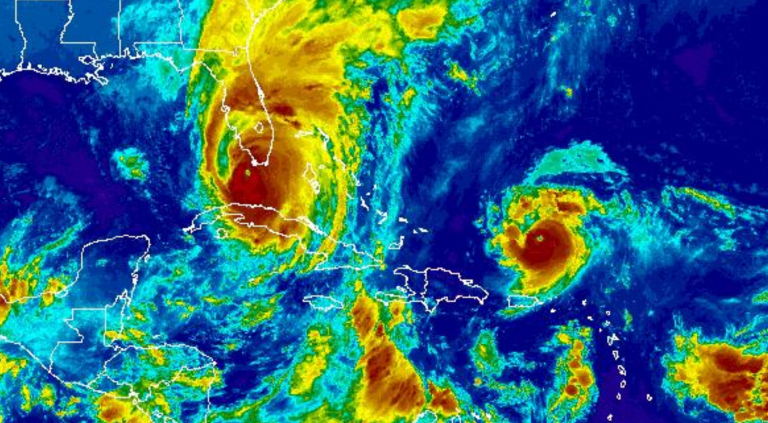 Sunday marks the statistical peak of the Atlantic hurricane season.
According to NOAA, historical data indicates that Sept. 10 is the day when tropical system activity is most likely to be occurring in the Atlantic basin due to favorable conditions (warm sea surface temperatures, moist air, and low wind shear).
The season has featured Hurricane Harvey, the first major hurricane to make landfall in the contiguous United States sine 2005, which dumped for most rainfall ever measured from any Atlantic hurricane. Hurricane Irma, the strongest hurricane ever to form in the Atlantic Ocean and the second major hurricane to landfall in the contiguous United States, is impacting the Florida Keys and southern Florida Sunday morning.
In early August, before Harvey and Irma, NOAA advised that an already busy Atlantic basin hurricane season had the potential to become "extremely active." An average season produces 12 named storms of which six become hurricanes, including three major hurricanes.
The update to the spring hurricane outlook predicted a 60 percent chance of an above-normal season (compared to the May prediction of 45 percent chance), with 14-19 named storms (increased from the May predicted range of 11-17) and two to five major hurricanes (increased from the May predicted range of two to four).
"The wind and air patterns in the area of the tropical Atlantic and Caribbean where many storms develop are very conducive to an above-normal season. This is in part because the chance of an El Nino forming, which tends to prevent storms from strengthening, has dropped significantly from May," Gerry Bell, Ph.D., lead seasonal hurricane forecaster at NOAA's Climate Prediction Center, said last month.
With more than two months left in the current hurricane season, NOAA advises coastal residents to have a plan should a tropical system threaten or strike.
FEMA offers the following easy, low-cost steps to get prepared now:
Have a family discussion about what you will do, where you will go and how you will communicate with each other when a storm threatens.
Know your evacuation route.
Tune into your local news or download the FEMA app to get alerts.
Listen to local authorities as a storm approaches.
The 2017 Atlantic basin hurricane season will end on November 30.
WHYY is your source for fact-based, in-depth journalism and information. As a nonprofit organization, we rely on financial support from readers like you. Please give today.