Suburban bars, restaurants say Gov. Wolf's temporary restrictions bring them back to 'yellow'
Some business owners and industry groups say the new measures caught them off guard, and threaten their financial viability.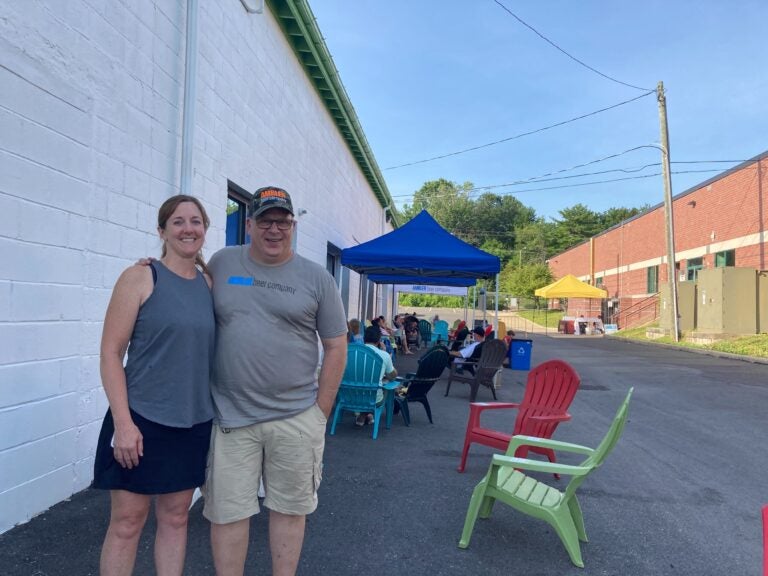 A handful of people sat in colorful plastic Adirondack chairs in a parking lot, quietly chatting and sipping drinks from plastic cups outside the Ambler Brewing Company's taproom. The inside was empty, save two servers.
Owners Liz and Doug Buddle opened the business less than a year ago, and since March have been nimbly interpreting pandemic restrictions to try and keep serving customers while abiding by changing health restrictions.
"We have learned to pivot multiple times since March 15," Liz Buddle said. That was the day state orders officially shuttered their taproom.
For ten weeks, they operated as an online store for take-out beer. And in June, when Montgomery County officially transitioned into the "green" phase of reopening, some customers asked if they could set up their lawn chairs on the asphalt outside while they enjoyed their beer.
"It was one of their first times being out of their house," Buddle recalled.
From there, Ambler Brewing slowly expanded the ad hoc outdoor seating arrangement, double-checking regulations and liaising with the landlord to find a way to keep doing business in a situation without a clear playbook. But Gov. Tom Wolf's announcement Wednesday that the state would be reintroducing limits on the hospitality sector was another curveball.
"Wednesday's announcement caught us off guard," Buddle said. "We found out by mistake through a Facebook group."
Wolf's order imposed a number of restrictions on bars and restaurants, along with several other sectors of the hospitality industry. One of the most drastic is a reduction in indoor capacity for restaurants from 50% down to 25%. The order also mandates that establishments can only serve alcohol if the patron orders a meal.
The Buddles say they are luckier than most: they don't have a kitchen and the food costs that go with it, nor the labor and scheduling considerations that restaurants have to contend with. But even still, the new rules didn't come with firm guidance or clarity from either the state or local governing bodies. Out of an abundance of caution, the couple decided to just run their business as if they were back in the "yellow" phase of restrictions.
"It is really difficult to interpret the changes and feel comfortable that you're interpreting them the right way, and, quite frankly, that you're not going to have someone tell you that you're doing something wrong and that you're putting your licenses at risk," Buddle said.
The reimposed state measures are an attempt to get ahead of a potential new surge in cases by restricting what many health officials say are some of the most common venues for transmission: indoor dining and drinking establishments. Wolf said the steps are a targeted approach to stave off the explosion in cases seen in many states that rapidly relaxed health restrictions, if they implemented them at all. Bars were closed and dine-in restaurant service was banned in Pittsburgh temporarily this month when there was a big spike in cases there.
But for industry advocates in Pennsylvania, the steps are overly broad and harmful to businesses already struggling to survive.
"We were, like most people, shocked," said John Longstreet of the governor's Wednesday announcement.
Longstreet is president of the Pennsylvania Restaurant and Lodging Association, which advocates on behalf of the tourism and hospitality sectors.
According to Longstreet, it is not financially viable for most restaurants to operate at a quarter of their indoor capacity. Nor, he said, has the administration made a case for the science behind 25% capacity versus 50%, a switch he called "capricious." Rolling back those seating limits is PRLA's number one goal, which Longstreet said would keep thousands of businesses across the state from having to close.
"People are desperate," he said. "They're looking for answers."
Business-owners have spent weeks and, in some cases, thousands of dollars, modifying indoor seating, adjusting supplies, and retraining staff, only to have the operating standards abruptly changed, Longstreet said.
"It was hastefully put together, not well thought out," he said of the move.
Longstreet says the new measures target the industry as a whole, rather than focusing on sanctions for bad actors who are not taking adequate steps to protect patrons.
"There should be enforcement, without a doubt," Longstreet said but noted that so far there have been no consequences for bars and restaurants violating existing state rules.
According to figures from the state's Bureau of Liquor Control and Enforcement, there were 10,453 checks on licensed business owners across the state to ensure compliance with capacity and safety restrictions between July 1 and July 16. Though officials have issued 142 warnings, they issued zero citations.
It's a similar story in Montgomery County, one of the areas where bars and restaurants suddenly find themselves walking back their operating plans. The statewide rules now more closely resemble the city of Philadelphia's restrictions than other suburban or rural parts of the state that moved into the state's green reopening phase earlier.
"So far, we've come close, but we haven't had to close anyone," said Dr. Valerie Arkoosh, who chairs the Montgomery County Board of Commissioners.
The county's health department monitors compliance with safety standards, and though it has protocols in place for suspending bad operators, Arkoosh said so far they had only issued "several very strict warnings."
County officials are in the difficult position of balancing state mandates with the concerns of local businesses and constituents. Montco was one of the first regions in Pennsylvania to face a serious outbreak of COVID-19 cases, and implemented an early, relatively aggressive contact tracing program to track the spread. Unlike other parts of the country, there is scant evidence from the data collected that eating and drinking establishments in Montco are fueling coronavirus transmission.
"Our contact tracing to date has not found any major impact in bars and restaurants, but it is likely that that could change over time if measures were relaxed," Arkoosh said.
Arkoosh, a physician with a background in public health, stressed that given what's known about the virus, the governor's measures to keep people from congregating indoors — particularly if they have to remove their masks to eat or drink — are appropriate.
"I thought that that increase in mitigation measures was very prudent," Arkoosh said.
The county has been trying to work with municipalities on ways to facilitate more outdoor dining in order for establishments to serve more patrons. That's included guidance for local governments to expand seating into parking lots, sidewalks, and even shutting down streets temporarily so tables can be added.
"We've seen really good uptake of that," Arkoosh said.
The county has also made $16 million in grants available to local businesses, with an emphasis on those owned by women and people of color.
Arkoosh added that she thinks residents should be patronizing businesses they see taking safety measures seriously.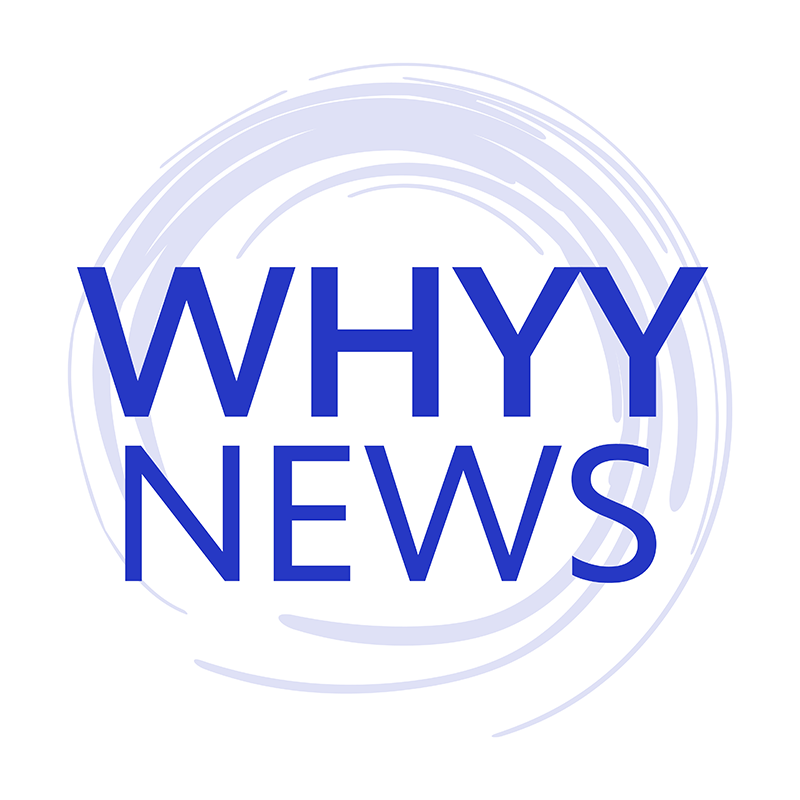 Get daily updates from WHYY News!
WHYY is your source for fact-based, in-depth journalism and information. As a nonprofit organization, we rely on financial support from readers like you. Please give today.