Student designs sought in three stormwater art contests
Ever wanted to add a bit of flair to manhole covers or stormdrains? Students, now's your chance. The Water Department, Partnership for the Delaware Estuary and Schuylkill Action Network are hosting art contests, open to local student artists and budding college/graduate designers, to raise awareness about city stormwater issues and new green infrastructure solutions.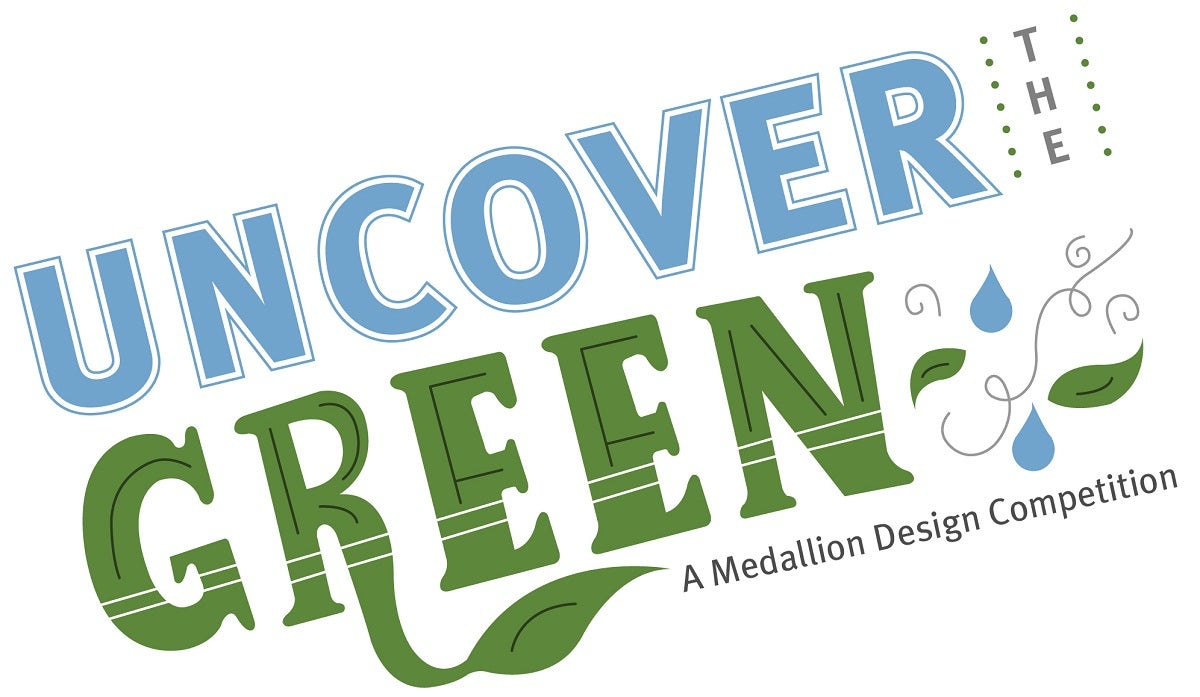 Uncover the Green
The Philadelphia Water Department wants to raise awareness about its all-important green stormwater infrastructure projects. It's hosting a student design competition, Uncover the Green, seeking two winging designs: one for medallions that will mark the city's green infrastructure projects and another for accompanying manhole covers. (How cool is that?) The contest is open to teams of undergraduates or graduate students enrolled at Philadelphia colleges and universities.
For a complete explanation of the competition, formatting guidelines, and how to submit, check out Uncover the Green contest website. The contest deadline is 5pm on March 28, 2014. Winners will be announced May 2, 2014.
Schuylkill Storm Drain Street Art
Schuylkill Action Network and Partnership for the Delaware Estuary are accepting entries in a storm drain "street art" contest for students. The idea is to add street stickers around storm drains to remind people that only water should go down the drain – not bags of trash or bottles or paint thinner or worse – because storm drains drain right to the river. The contest is for students K-12 that live in the Schuylkill River Watershed.
Entries are due by Friday, February 28, 2014. Enter check out contest rules on SAN's Facebook page.
Green City, Clean Waters Art Contest
Partnership for the Delaware Estuary is also accepting entries for this year's Green City, Clean Waters student art contest on behalf of the Water Department. Students in grades K-12 living in Philadelphia are invited to create a drawing and/or short video to encourage others to stop sending pollution down storm drains.
Winners will be featured in ads on SEPTA buses, a calendar, and be eligible for prizes like gift cards, art supplies, and more. Participating teachers and schools can also win gift cards – the first three schools to submit over 100 entries will get $100 gift cards. Check out past winners and this brochure with contest rules and entry form [pdf].
All entries must be received at Partnership for the Delaware Estuary (110 S. Poplar Street, Suite 202, Wilmington, DE 19801) by Friday, February 28, 2014.