"Stop-and-go" bill passes Council, but deeper tensions underlie debate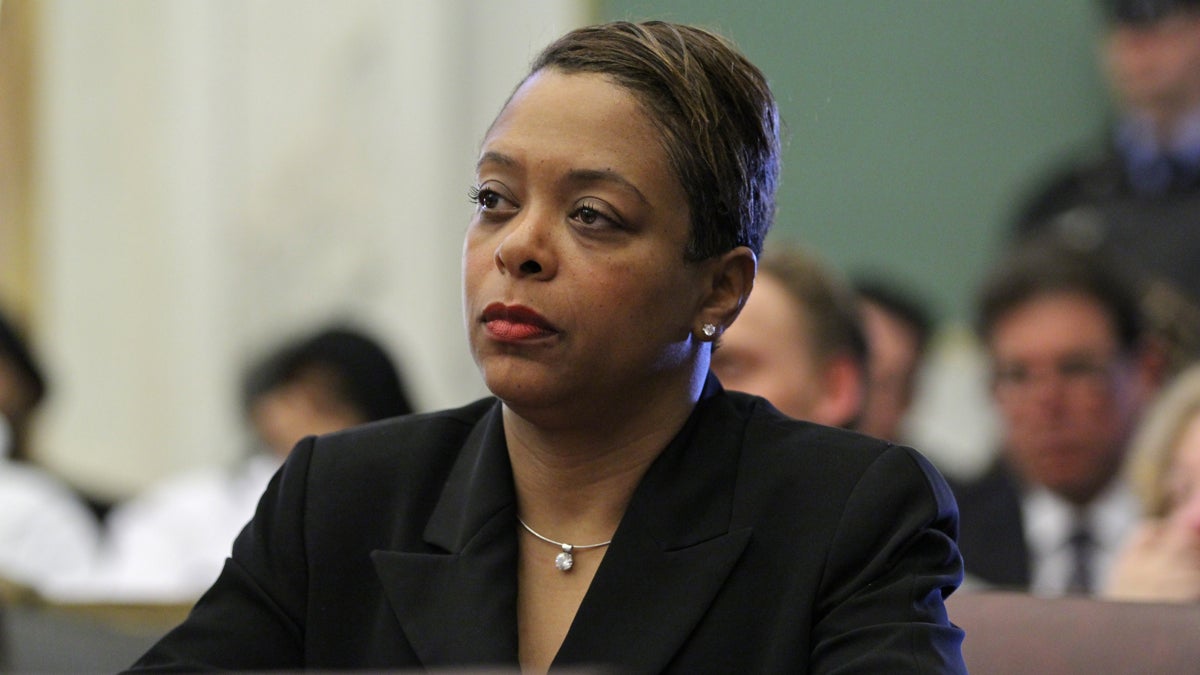 City Council approved a controversial "stop-and-go" bill during its final meeting of 2017, which periodically threatened to descend into anarchy as supporters and opponents of Councilwoman Cindy Bass' legislation flooded Council's chamber, giving fiery speeches and taking verbal pot shots at each other. And like the marathon hearing on the bill two weeks ago, the two sides largely broke down along racial lines: Asian-Americans against Bass's bill and African-American leaders in favor of it.
Observers of City Council fear the contentious debate over the bill threatens to exacerbate long-standing racial tensions in the city's lower-income neighborhoods. The bill would further regulate businesses that sell take-out beer and malt liquor, which many African American civic leaders have advocated for years. But owners of the stop-and-gos, who are predominantly Asian, pushed back.
"There's a deep history here of poverty, immigration, cultural misunderstanding," said Chi-Ser Tran, a public interest lawyer who testified against the bill at the early December hearing and whose parents own a beer deli in North Philly. "This bill has provoked a lot of those feelings even more than ever before. Communities of color pitted against each other. I don't want to see this infighting, it's not good for the city."
Councilman David Oh, a Republican at-large member, led the charge against the legislation to loud applause from a chamber packed with bill opponents. The bill passed 14-3, not along party lines. Two Democrats, Councilmen Mark Squilla and Allan Domb, joined Oh to vote against the bill.
Wearing T-Shirts that read "Bullet Proof Glass For All" and "Stop Discrimination," the groups who had fought against Bass's bill—lead by a coalition of Asian-American business groups—were not remotely appeased by a compromise amendment adopted two weeks ago.
Emotions ran hot among Bass's supporters as well, and a variety of interest groups spoke in her defense, including The Laborers union, which has a majority African-American membership, and Black Lives Matter Pennsylvania.
"Stop-and-gos have always been a thorn in the side of black and brown communities," said Asa Khalif, an organizer with Black Lives Matter. "This bill is bigger than Plexiglas. It is about accountability and responsibility, two words stop-and-go owners have never had to live up to. This bill is long overdue. Black people and I, along with the leaders of Black Lives Matter Pennsylvania, support it 100 percent."
The final bill changes local restaurant regulations to bring them into accordance with state liquor codes in hopes of strengthening enforcement against nuisance businesses. The controversy stems from language in the original bill that would have required restaurants with 30 or more seats to remove barriers between customers and workers—like bullet-proof Plexiglas.
Many of these take-out beer stores have seating, where customers are not served, but instead buy their beer from a person behind a bullet-proof shield. The proponents of Bass' bill want these stop-and-gos to act like any other resteraunt, with bathrooms, seating for thirty, and hot food. But the new amended language allows the Department of Licenses and Inspections (L&I) to decide "on the use or removal" of the barriers by 2021.
Most observers expect that, at most, this amended language will result in a series of committee meetings between interested stakeholders. The Philadelphia Code is full of language inserted by City Council over the years promising departmental action on various politically volatile issues. Much of it has never been acted on.
To the evident irritation of his colleagues, Councilman Oh believes that the new language will prompt removal of protective barriers in the near future. He points to testimony from L&I Commissioner Dave Perri in support of the original bill at a hearing, prior to the amendment.
"The amendment actually says the same thing with different language," Oh told PlanPhilly. "We believe [Perri] already has promulgated regulations. The idea that this amendment gives people time to adjust is wrong. The L&I commissioner believes it shouldn't exist in restaurants of 30 seats or more and he is going to remove [the Plexiglass barriers]."
A variety of Oh's colleagues critiqued his understanding of the amendment. Oh's fellow Republican, Al Taubenberger, denounced his colleague's "continued misinformation," and Democratic at-large Councilman William Greenlee heatedly disputed Oh's reading.
"I can read, I'm an attorney, and I have opinions of my own," Oh responded testily.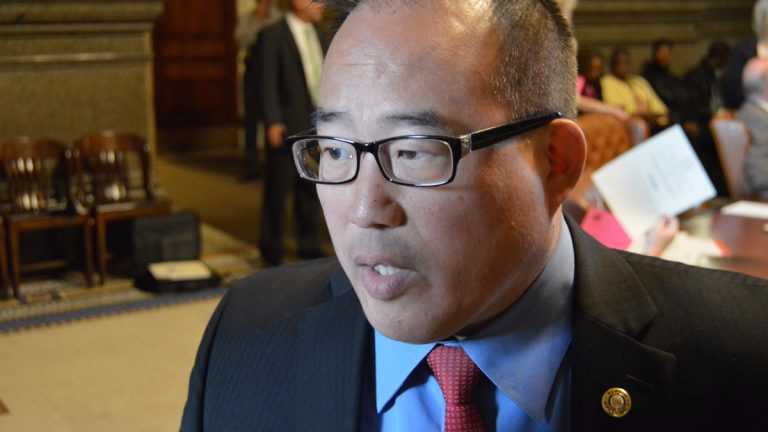 AN UGLY SPECTACLE
Many council observers have been stunned by the vitriolic rhetoric and ill-feeling that engulfed the legislation.
A heated hearing two weeks ago also featured mostly Asian small business owners testifying against the bill, telling of heinous crimes committed against them, and mostly African-American community leaders denouncing businesses that they say are owned by people who don't even live in the neighborhood.
Rage and fear reverberated through the Council chambers that day, as protesters waved posters bearing depictions of bullet holes weeping blood.
The University of Pennsylvania's Camille Charles says that she isn't surprised the debate grew so fierce. There is a history of tension in poorer African-American neighborhoods—where residents have long been denied access to capital through racist lending practices—and the predominantly Asian merchants who fill the void.
"There is this toxic soup of cultural misunderstanding, negative racial stereotyping and real consequences of concentrated poverty," said Charles, who is a professor of Sociology and Africana Studies.
"There are valid complaints on both sides of it," Charles added. "But everyone is so quick to turn to these worn out tropes. Asians saying black people can't have anything nice, and black people saying they just want to come in and take our money. Without common understanding this is where we end up."
HOW DID WE GET HERE?
African-Americans suffer far greater levels of segregation than any other ethnic or racial group in urban American history. Within these isolated communities, traditional lending opportunities have long been difficult to access.
The resulting lack of capital creates a void that has historically been filled by people of different backgrounds. In the past, Jewish merchants often ran many commercial shops in hypersegregated black neighborhoods, but in the 1970s and 1980s Asian immigrants succeeded them.
Although by no means wealthy, many immigrants arrive in the United States with a small amount of capital and may have access to informal lending networks. Immigrants have been found to both have higher rates of small business starts and higher rates of small business ownership than native-born Americans, and they tend to be more highly capitalized as well.
"[Immigrants often] come to this country with a small cache of capital," said Domenic Vitiello, Associate Professor of City Planning at Penn. "They have tight networks of mutual support. But they are folks who live in and work in neighborhoods where the majority of African Americans have been systematically denied wealth building opportunities."
The presence of both Jewish and Asian merchants operating in hypersegregated neighborhoods where they themselves do not live, at times inflamed anger in black communities. Anti-Korean sentiment was vented during the Los Angeles riots in 1991, just as anti-Jewish feeling sometimes arose in the urban unrest of the 1960s.
But normally these frustrations are expressed in less inflammatory ways. Why, residents ask, are people pulling profit from our neighborhoods? Why can't people who live here own the businesses? The sting is all the greater when the business in question sells, say, malt liquor.
This was a frequent theme among many speakers at City Council's Thursday meeting among both African-American Councilmembers and other community leaders.
"We are never talking about why we don't own the neighborhood corner stores of the neighborhoods we live in," said Councilwoman Cherelle Parker, who represents a district that is predominantly African American.
None of this is unique to Philadelphia. But this context helps explain why the debate over Cindy Bass's bill grew so rancorous.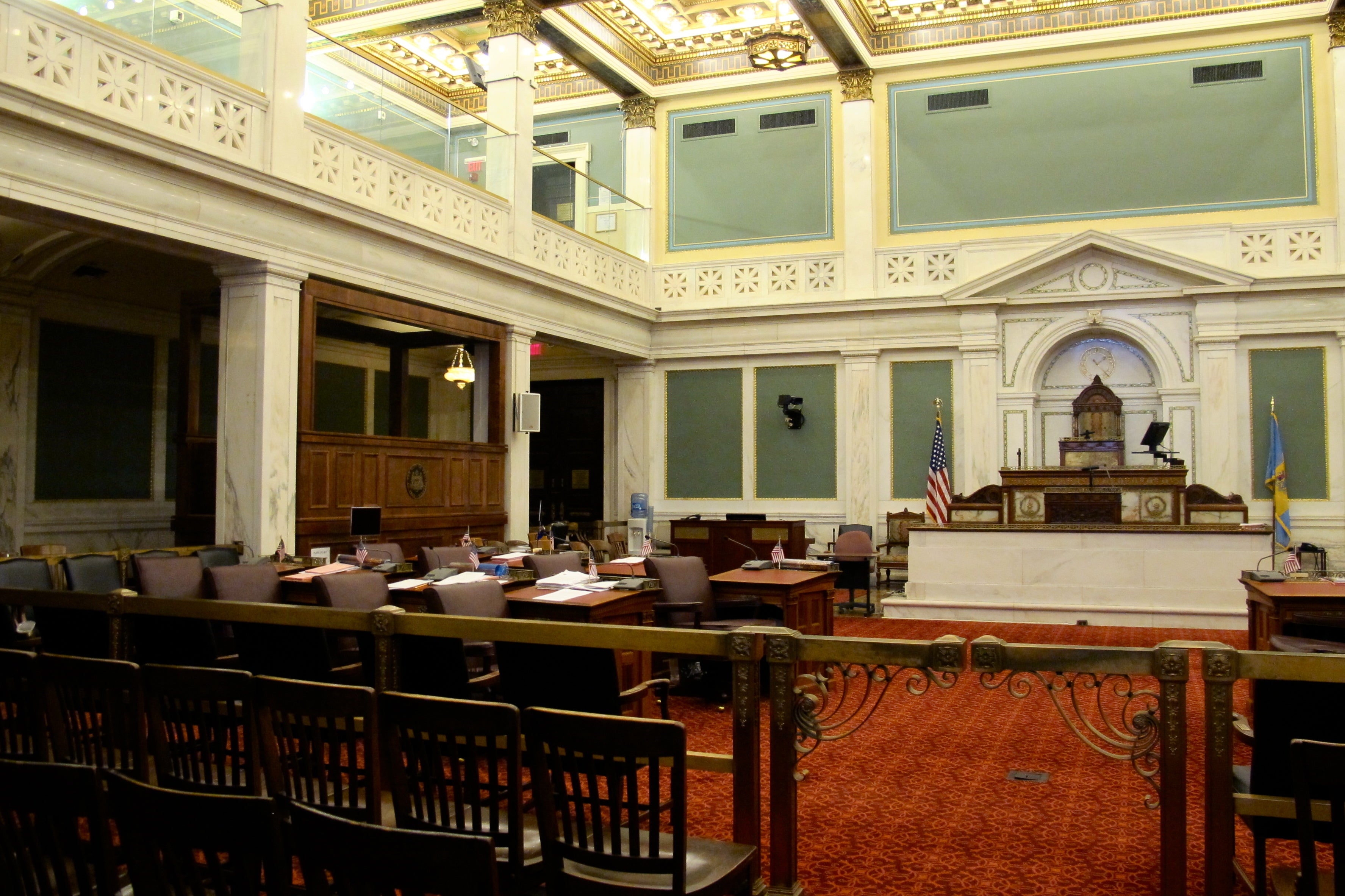 WHAT BASS'S BILL ACTUALLY DOES
Councilwoman Cindy Bass says the bill is just meant to crack down on bad actors who target vulnerable populations in her district.
"It feels very predatory," said Bass. "There is no other place else in the city of Philadelphia where I can go buy a shot of Nyquil at a restaurant or a shot of liquor. I think the people who don't get it aren't familiar with these establishments. It's not like anything happening in other neighborhoods."
Bass introduced the bill in response to what she describes as long standing constituent concerns in the Germantown and North Philadelphia corners of her district. She says that the important aspect of this bill, which is being lost in the heated emotions around Plexiglas, is that this will allow for the regulation of those who flout state-level laws. (The Pennsylvania Liquor Control Board has a reputation for lax enforcement because of its small inspectorate.)
Opponents of the bill say they are supportive of Bass's larger campaign, they just want any reference to barriers stripped from the bill.
That's what prompted Tran, the public interest lawyer, to take a day off from work and testify against the bill at the beginning of the month.
"There's a very real racial issue that needs to be addressed," said Tran. "A few months ago when North Korea was on the news for shooting nuclear missiles, some man came into the store to threaten my mom about it. There's a clear ignorance and racial problem in Philly and…this bill accomplishes nothing but scapegoating these immigrants."
Testimony like Tran's swayed the committee to adopt the amendment, which many observers believe was simply a face-saving move by the Council committee. (Tran would prefer it be stripped entirely.)
"2021 might as well be in the 22nd century," said one former senior official in the Nutter administration. "Administrations might change, civil service might be gone, council members could change."
But that's not how David Oh, or the merchants he has rallied in opposition, see it.
A PROLIFERATION OF FIREARMS
Oh, a trusted figure in the Asian American community, has employed dramatic rhetoric against the bill. He's stated that the likely result of the bill would be a profusion of firearms among shopkeepers. He also says the bill is probably just the beginning.
"There is a councilperson who has already said that bullet proof glass even in small stores, is an insult to the community," said Oh. "We are heading in the direction, with the support of L&I, of passing laws that basically will remove the 'eyesores.' But the result will be the proliferation of firearms."
After his last stand at Council on Thursday, the meeting broke apart in a fit of mutual tension and unease on all sides.
The racial overtones of the conversation haven't been lost on the city. The Mayor plans to sign the bill, then the Philadelphia Commission on Human Relations plans to be involved with communicating the legislation's requirements to business owners. They also plan to hold meetings between community leaders and businesses owners "to build more positive relationships."
Vitiello, who has studied immigrant communities in Philadelphia for years, says there is precedent for the commission bringing disparate communities together.
Other actors have worked as unifiers as well.* He recalls the Welcoming Center for New Pennsylvanians leading a mediation session between black leaders and a Cambodian beer deli owner on 52nd Street, which was sheathed in Plexiglas. The restaurant changed their business model, put up plants, hung up photos of favorite customers and their kids, generally creating a more welcoming atmosphere. In the 1980s*, Councilman Lucien Blackwell and his wife Jannie (who is now councilwoman) also tried to heal rifts between the Cambodian and African American communities in her neighborhood with some success.
"This is a historically complicated and entrenched issue," said Vitiello, "in an ideal scenario you'd want the folks at the Human Relations Commission working on this upfront before it's aired publicly in Council."
Too late for that.
*This paragraph was changed to reflect that it was the Welcoming Center, not the Human Relations Commission, who lead the mediation. And that the Blackwells' efforts took place in the 1980s, not the 1990s.
Hi there, read PlanPhilly often? The news that you read today is only possible because of your support. Please help protect PlanPhilly's independent, unbiased existence by making a tax-deductible donation during our once-a-year membership drive. We cannot emphasize enough: we depend on you. Thank you for making us your go-to source for news on the built environment eleven years and counting.
WHYY is your source for fact-based, in-depth journalism and information. As a nonprofit organization, we rely on financial support from readers like you. Please give today.