State Rep. Martina White joins SEPTA board
State Rep. Martina White is the newest member of the SEPTA board. The Republican from Northeast Philadelphia joined the board Thursday as the House majority leader appointee.
"As SEPTA is so critical to the lifeblood of our city, I'm honored to accept this appointment," White said in a statement. "I will make decisions based on the transportation needs of our residents and the economic realities of our city and state."
The board consists of two representatives from each of the region's five counties, four appointees from the General Assembly, and a selection from the governor.
White became the youngest woman elected to Harrisburg in 2015 and she is currently serving her third term as the representative for the 170th District in the far Northeast section of the city.
As the head of the House Transportation Task Force, she proposed legislation in 2020 that would allow SEPTA to enact automated bus lane enforcement. The legislation aimed to create two pilot programs that would have used cameras to record and ticket drivers who park in bus lanes.
City transportation officials lauded the proposal as a boon for transit equity — speeding up the bus service essential to transit commutes for people who live or work outside of the city's downtown core. The bill was eventually referred to the House transportation committee and no further action has been reported by the General Assembly website.
More recently, she threw her support behind legislation that would allow parking-protected bike lanes on state roads.
"She's been great for us in Harrisburg. She's been a great leader for us on our various committees we've formed for transportation, and it's really an asset to the board," said SEPTA Board Chairman Pat Deon.
White has built her public profile in the city around legislation that positions her as a strong supporter of police, and an opponent of Philadelphia's "sanctuary city" status. Such political stances have led to comparisons with former president Donald Trump.
She was also among the lawmakers who signed a letter in December urging Congress to object to Pennsylvania's Electoral College votes.
The effort was among several across the country that sought to delegitimize the November 2020 presidential election results. These actions fueled the backlash among Trump supporters that led to the Jan. 6 insurrection at the U.S. Capitol, where at least five people, including one police officer, died.
At least seven of SEPTA's 260 sworn officers attended the rally that occurred before the Capitol attack on Jan. 6 and are currently under investigation to determine if they "entered any area where a police line was established prohibiting entry," according to SEPTA police chief Thomas Nestel. One officer has been reassigned for violating SEPTA's social media policy.
While the attack slowed down the democratic process, it also highlighted the relationship between Trump's supporters and white supremacist extremism, which has infiltrated law enforcement.
That connection came up at SEPTA's virtual meeting on Thursday. Transit advocates urged the agency to take a strong anti-racist stance.
"The SEPTA officers' presence at the January 6 rally suggests their willingness to participate in violent action alongside far-right fringe groups including militia members, overt white supremacists, neo-nazis, and conspiracy theorists," said Jacob Haut of Philly Transit Riders Union. "Their participation raises questions about their professional judgement in a way that is dangerous and threatening towards people of color in our communities and people who use transit."
Haut encouraged SEPTA to make the findings of the "investigation public, present a plan to find and remove white supremacists from the SEPTA Transit Police Department, and to explore other ways to better serve riders and operators."
Masks, vax, and Chestnut Hill is back on track
SEPTA General Manager Leslie Richards reported during Thursday's board meeting that 300 SEPTA workers have been vaccinated as of last week. The authority reported more than 1,000 confirmed cases with more than 640 returning to work. So far there have been 10 COVID-related deaths among SEPTA employees.
The state designates transit workers to be in Phase 1B of vaccine distribution.
"SEPTA workers have shown up and we sacrificed to make sure our region kept moving throughout this crisis," said Richards. "And it is a huge relief to begin to get them vaccinated."
Richards also reported that, in December, 97% of regular riders wore masks and of that population, 90% are wearing them properly.
On Wednesday, SEPTA launched Mask Force Philly, an initiative to encourage mask compliance that involves other major regional transit agencies, including Amtrak, New Jersey Transit, the Port Authority of New York and New Jersey, and the Metropolitan Transportation Authority in New York. The initiative came less than a week after Biden signed an executive order that mandated mask compliance on public transportation.
With Black History Month days away, Richards said SEPTA has a series of events planned for a "celebrational and educational" month. One such event is scheduled to take place on Feb. 4, where the authority will hold an event to honor Rosa Parks that involves reserving a seat on the bus for the civil rights hero.
And after months of suspension, SEPTA plans to resume service on the Chestnut Hill West Line on March 7 with a restricted service schedule that starts at around 6:30 a.m. and it will run until 7 p.m. The authority will not be able to provide "hourly service every hour, but there will be several trains that will go out throughout the day," said Richards.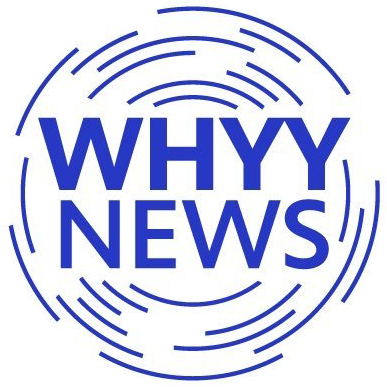 Get daily updates from WHYY News!