Study finds Philly's bikeshare program got more people riding
A Drexel University study finds that Philly's bike share is seeing a growth in first-time members.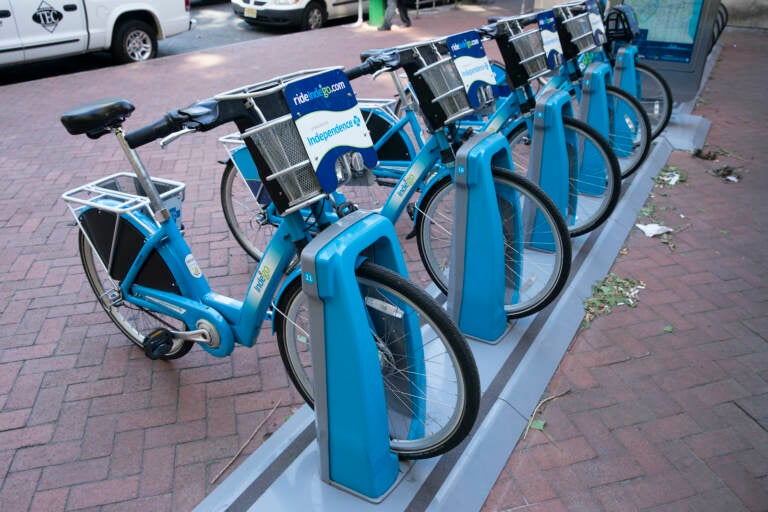 A recent study from Drexel University shows new evidence that Philadelphia's bikeshare program Indego might be making inroads into promoting physical activity for residents.
The school's Urban Health Collaborative collected data from 1,031 newly enrolled bikeshare members, and found that overtime, individuals were cycling at an average of 20 minutes per day. The cohort participated in a series of surveys and time-clocked trips based on the check-in and check-out time of bikeshare stations from 2015 through 2018.
"A core tenet of public health is to prevent poor health outcomes before they can occur. And public infrastructure in the day-to-day environment is critical to that," said Amy Auchincloss, associate professor at Drexel's Department of Epidemiology and Biostatistics.
According to the CDC, it is recommended that adults get 150 minutes of physical activity each week.
Indego and its signature blue bikes came to the city in 2015, as a way to promote an alternative means of public transportation for city residents.
But Auchincloss said that with key partnerships like Independence Blue Cross, the purpose of the bike share was also to elevate the awareness for health and wellness. This is what sparked her interest to conduct this research at the time of the bike share's launch.
"There has been a huge explosion of bike share over the last 20 years or so," said Auchincloss. "The wisdom is that bikeshare programs are initiated to solve some transportation issues. But what many of the health community are interested in is the potential for engagement with physical activity."
Auchincloss said that the research also aimed to study the bikeshare program's level of racial equality. Close to 25% of participants in her study were Black and Latino with a median age of 30-years old, and an average income of $35,000 per year.
"About 40% of the cohort had never been on a street bike or on a bike on the street in Philadelphia," Auchincloss said.
Waffiyyah Murray is an Indego program manager and works for the City of Philadelphia's Office of Transportation, Infrastructure and Sustainability. She said making sure the program is equitable has been her priority since the start.
"As a woman of color — also as just a Philadelphia native, born and raised — I do this work not just for others. It's also for me because I'm a product of it," she said.
At its initial launch, she said, Indego wanted to make a firm commitment to access for communities of color, and to people with different income levels. Between its community engagement efforts and tools such as safety education classes, the goal is to keep equity at the forefront.
"It's important that people feel like the system is for them — that they can use it," she said. "That they feel like they can afford to use it and feel safe and comfortable using it."
Indego has also made efforts to address some socioeconomic disadvantages that may prevent prospective cyclists from using the bikes. The program launched an Access card pass, which costs $5 a month, and has worked to place stations in neighborhoods with more socioeconomic challenges. The program, with help from city officials, also plans on implementing additional low-income subsidies for users and increasing the number of stations by 2026.
"Equity for me is being able to provide a service where we find out what those barriers are, implement programs that help alleviate some of those barriers, and really just provide a service that is fun to everyone," Murray said.
But the program's long-term sustainability remains a concern. Most notable, as Auchincloss said, the city's biking infrastructure is not consistently conducive to biking. Overtime, she said, it may deter willing bikeshare users from continuing to take advantage of the program.
"Other cities like New York just said, 'These are our streets. We're putting the lanes in.' And in Philadelphia, it becomes much more of a community process, and that, for better or for worse, it does really drag on and take years and years," she said.
Auchincloss believes, however, that there is room for optimism and growth if some of these concerns are addressed.
"We may see more utilization and retention in the bikeshare program if the infrastructure was safer," she said. "Some folks are making the plunge and getting on bikes, but many of them are dropping out and are not using bikes at the level that we would hope at a sustained level. Some of that may be a lack of comfort with the infrastructure. Safety is obviously a key component of bicycling, particularly for nontraditional users."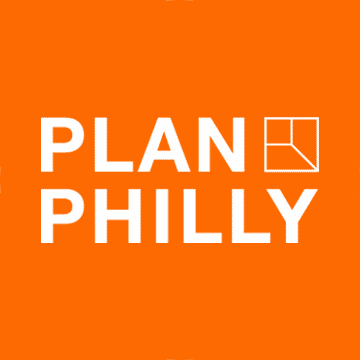 WHYY is your source for fact-based, in-depth journalism and information. As a nonprofit organization, we rely on financial support from readers like you. Please give today.