SEPTA to close stations, dramatically reduce service as coronavirus death toll rises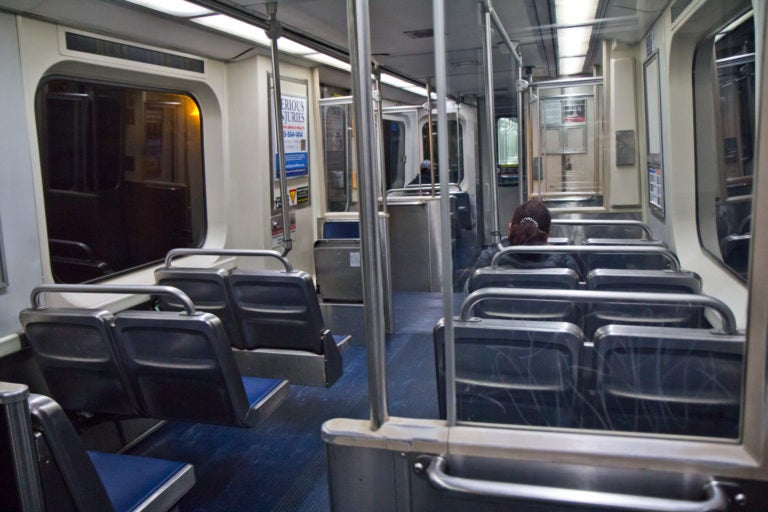 Less than 24 hours after a third SEPTA employee died of coronavirus-related causes, SEPTA announced a dramatic reduction of transit service. The new "Lifeline Service Schedule," intended to increase safety for riders and operators while discouraging nonessential trips, will take effect April 9.
"If you are not traveling to an essential job or for urgent personal business like a medical appointment, you need to stay home and help us preserve service and space for those who need it most," SEPTA General Manager Leslie Richards said in a press release.
The change will close 10 stations along the Market-Frankford Line — Church, Tioga, Somerset, York-Dauphin, 2nd Street, 5th Street, 13th Street, 56th Street, 63rd Street, and Millbourne.
Along the Broad Street Line and the Broad-Ridge Spur, SEPTA will close eight stations — Tasker-Morris, Lombard-South, Spring Garden, Fairmount, Susquehanna-Dauphin, Wyoming, Logan, and Chinatown.
Bus and trolley will run on about 60 of the 120 routes based on access to essential services, and those that connect to the Broad Street Line, Market Frankford Line, and Regional Rail. Trolley stations at 13th, 19th, 33rd, and 36th Street will be closed.
SEPTA will also suspend service on six Regional Rail lines — Chestnut Hill East, Chestnut Hill West, Cynwyd, Manayunk/Norristown, West Trenton, and Wilmington Newark Lines. Service on the Paoli/Thorndale line will be shortened to run between Center City and Malvern, and the Lansdale/Doylestown line will run between Center City and Lansdale. Airport service will be reduced from hourly to every two hours.
The schedule is designed for access to essential services such as hospitals and grocery stores. It comes after prior reductions in service and warnings that the service should only be used by essential workers. Those traveling unnecessarily are likely to be stopped by SEPTA police.
"Unfortunately, too many people are not cooperating with this request, and they are putting the health and lives of our essential customers and employees at risk," Richards said.
SEPTA will also begin issuing masks to frontline employees this week, said spokesperson Andrew Busch, and the authority is asking all riders to also wear a face-covering, in accordance with CDC recommendations to protect riders and operators.
SEPTA continues to take significant hits to its workforce due to the coronavirus. SEPTA's workforce is down by more than 10% as the region nears the pandemic's projected peak. In addition to the three workers who have died, more than 80 employees have tested positive for the disease. Memorials for the deceased are planned for the future.

WHYY is one of over 20 news organizations producing Broke in Philly, a collaborative reporting project on solutions to poverty and the city's push towards economic justice. Follow us at @BrokeInPhilly.