State and counties say they plan to do more to inform Pa. Spanish-speaking voters
The Pa. Department of State is working with local governments to ensure they fulfill Section 203 of the Voting Rights Act, which protects marginalized language groups.
There are an estimated 131,189 Spanish-speaking citizens of voting age in Pennsylvania with limited English-language proficiency.
Around 59,000 of those potential voters are not guaranteed translated materials or interpreters during elections. That's because many individual jurisdictions — in Pennsylvania's case, counties — do not meet the thresholds set in the Voting Rights Act of 1965.
But the state is acknowledging it could do more for Spanish-speaking voters and is inviting counties to join in its efforts.
As the May primary looms, the Pennsylvania Department of State is teaming up with local governments to ensure they fulfill Section 203 of the Voting Rights Act, which specifically protects marginalized language groups.
The DOS this month said it would be convening a "language access workgroup consisting of department staff and county election officials" in effort to protect the rights of voters with limited English-language skills. This will be a forum for counties to learn from shortcomings and to hear feedback from voting rights groups and immigrant advocates.
Civic group leaders like Al-Sharif Nassef, Pennsylvania campaign manager for voter advocacy organization All Voting is Local, said the effort is a step forward.
"We saw the different counties working in silos, and we strongly suggested to the counties and the Department of State to collaborate regularly to exchange resources and best practices," Nassef said. "We're just glad that, you know, the counties aren't working in silos anymore.'"
The workgroup has not yet met. The DOS said it would happen sometime this month but was unable to provide an exact date. But it would not be the first discussion of its kind held among affected counties, the state and civic groups.
The Voting Rights Act states jurisdictions must provide voting materials in languages other than English if:
There are more than 10,000 voting-aged residents who speak a minority language
That language minority makes up more than five percent of all voting age citizens
More specifically, it stipulates that the minority language speakers should not be able to speak English "very well," which the census actually tracks in its American Community Survey every five years.
Berks, Lehigh and Philadelphia are the only three counties required to provide all election-related materials in Spanish, as well as provide interpreters at the polls and have them on call.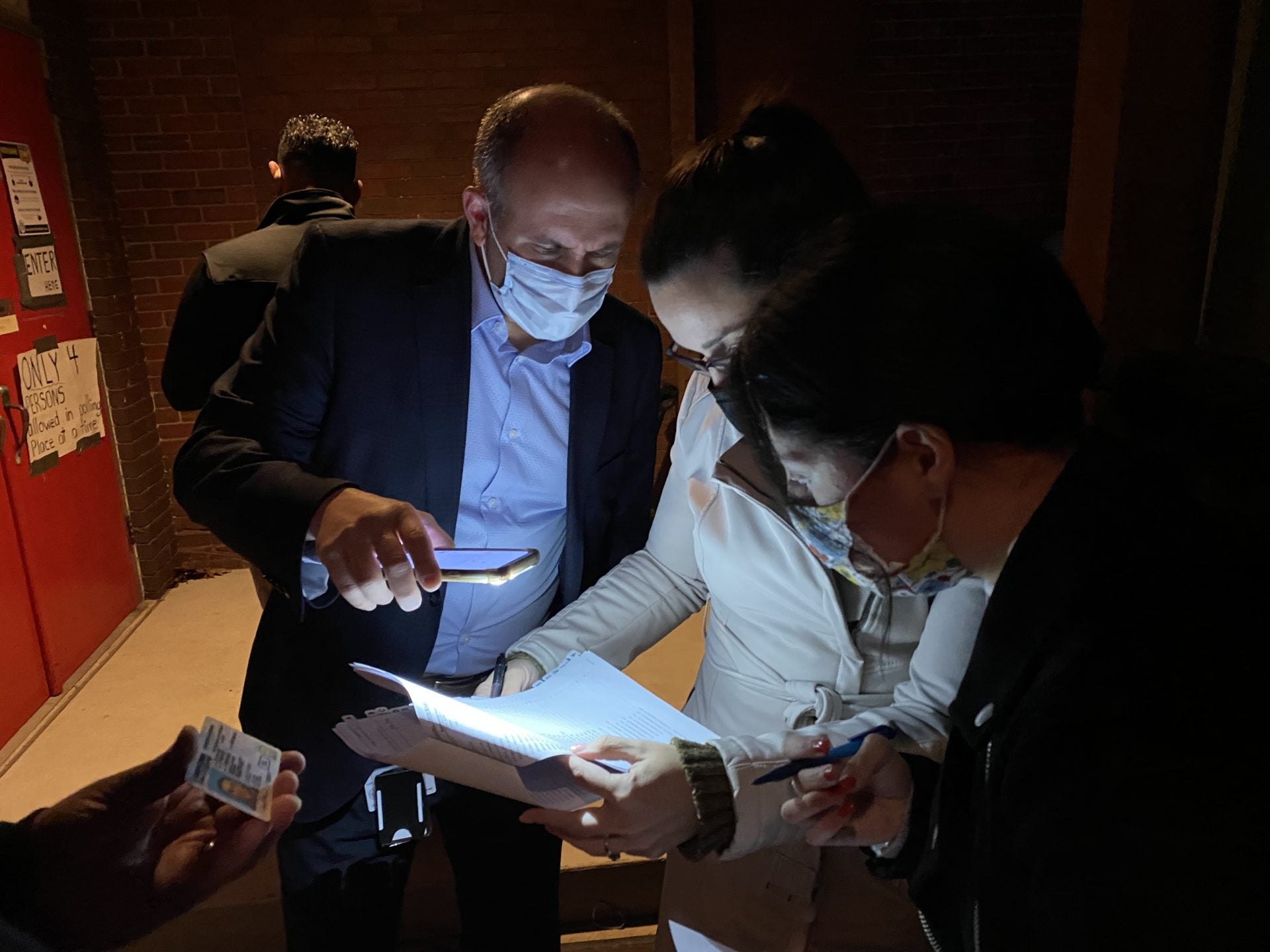 Other counties may find themselves required by new U.S. Census American Community Survey data to better serve non-English speaking voters better — and on short notice.
Last week, the Census Bureau announced the data used for Congressional redistricting will not be available until Sept. 30. However, the Census Bureau also said it will deliver population counts used for apportionment to the president by April.
If the American Community Survey is released in April, it's possible counties that meet minimum population numbers would be responsible for making their elections bilingual. When the American Community Survey information will be released is yet to be determined, according to a spokesperson for the U.S. Census.
But even if required to serve Spanish-speaking voters, counties can encounter stumbling blocks in the course of an election.
Berks had an isolated election day mishap in November when poll workers were flustered by Spanish-speakers and Latinos with hyphenated or double last names, which is common in Latin America.
By state law, poll workers were not permitted to ask for voters' identification, which may have helped the poll workers unfamiliar with the Spanish last names.
Berks county officials at that time responded saying the poll workers were "mismatched" for the precinct. Berks said it will try to recruit bilingual poll workers — people who are not county employees, but volunteers compensated for the day.
Nassef also acknowledged that finding adequate poll workers is a common problem for areas with new or growing minority language communities.
"The cultural competencies of poll workers is something that we sort of have been working with the counties on sourcing more diverse poll workers," Nassef said, noting that many times older generations will be the ones available or willing to work elections. "It's almost a sort of territorial holdover of the precinct where the demographics have been rapidly shifting."
Berks is working to fill a Help America Vote Act coordinator position. That coordinator's duties include recruiting and training interpreters, obtaining guidance from Latino leaders for voter outreach efforts, and investigating any allegations of hostility toward Spanish-speaking voters.
Berks is also ready to work with the state-led Section 203 workgroup, according to county public relations officer Stephanie Weaver.
"Our elections staff has been involved in the initial talks about the state's voter language access working group and we look forward to working with our counterparts throughout the State to exchange ideas," Weaver said in a written statement. "The County of Berks is committed to continuous improvement as we look at our processes and providing the best election services to our residents — all within the confines of complying with election laws."
The 203 workgroup will be open to not only Berks, Lehigh and Philadelphia, but also any other county that wants to participate, according to the DOS, which may be of use to areas with growing Latino populations.
Elizabeth Alex is the chief of organizing and leadership at immigrant advocacy group CASA, which led a large-scale voter protection initiative in southern Pennsylvania.
She learned of reports in which poll workers in the city of York claimed they knew the voter was English proficient and wouldn't need an interpreter.
There were also reports of York poll reading the voting instructions aloud to the voter and then asking them if they understood, essentially determining if their needs were valid, according to Alex.
The state's Votes PA website states that people can bring anyone with them to assist in the voting process. But how the poll workers in York addressed the issue made voters feel intimidated and highlights the need for better training and more inclusive voting measures, Alex said.
But unless new Census data shows a significant jump from its own latest estimates, it does not appear that York will meet Section 203 requirements.
York County has 4,221 Spanish-speaking citizens who speak English "less than very well," according to the most recent census estimates. That is only around 1.2 percent of the county's voting population.
The election day issues resulted in a civil complaint against the director of York County elections. York County election officials did not respond to requests for comment.
But the case in York is even more illuminating when juxtaposed with what is seen in other counties.
"We ran the same volunteer [interpreter] program in Lancaster, for example, and we had poll workers thanking us profusely for providing those interpreters because it helped their lines move quicker," Alex said.
Lancaster County is more likely to become the fourth county in the state to meet requirements for Section 203 of the Voting Rights Act.
There are an estimated 8,914 voting-aged Spanish-speaking citizens who speak English "less than very well" in Lancaster County (with a margin of error of around 1,000), according to the same estimates. That is around 2.2 percent of voting age citizens in the county.
Diane Skilling has been the interim director of the Lancaster County Board of Election since November. She said she felt the county is already providing many of its voting materials in English and Spanish, and they have had interpreters on hand for past elections.
The county website recently rolled out an option for automatically translated pages, though it may be hard for someone with limited English skills to find that option.
Lancaster County Commissioner and chair of the elections board Ray D'Agostino did not respond to requests for comment on the possibility the county may fall under Section 203 requirements.
William Gonzalez is the CEO of the Philadelphia-based Latino advocacy group Ceiba, and he has been one of the most outspoken figures in pushing for culturally competent elections across the state.
Gonzalez said counties need to take a more proactive approach when serving Spanish-speaking voters.
By the same token, Gonzalez said he did not want to feed into distrust in the state's voting process, which has been fueled by disinformation and misinformation. But that does not mean there is not room for improvement, he said.
"We want to make sure that the craziness that people are bringing up around the 2020 election does not overshadow a lot of the hard, good work that was done by our county, election offices, by the Department of State, by some of the advocates in the community," Gonzalez said. "A lot of good work happened and we need to build on that."
Anthony Orozco is part of  the "Report for America" program  — a national service effort that places journalists in newsrooms across the country to report on under-covered topics and communities.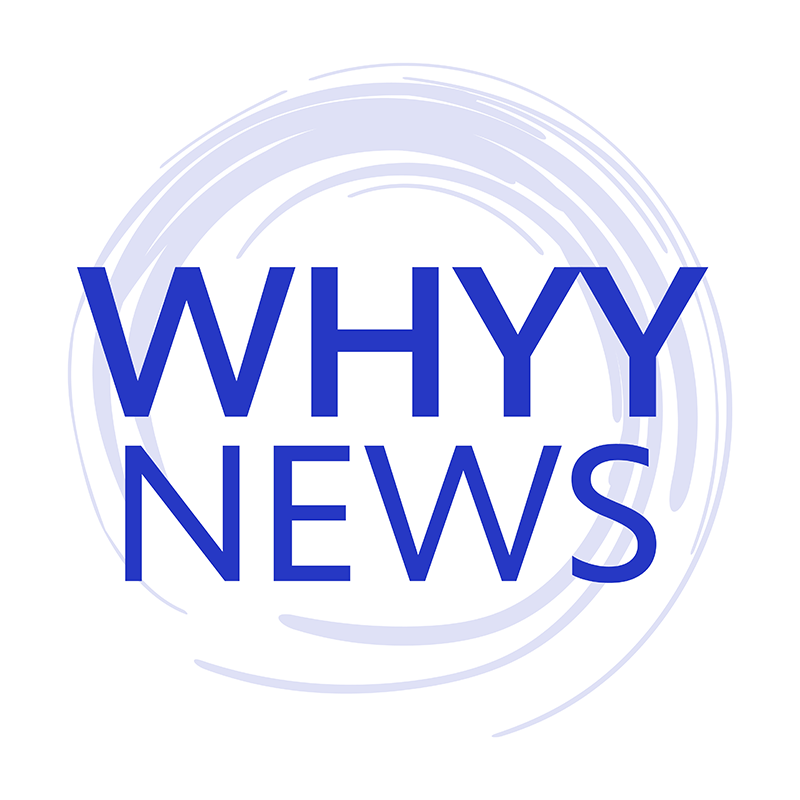 Get daily updates from WHYY News!
WHYY is your source for fact-based, in-depth journalism and information. As a nonprofit organization, we rely on financial support from readers like you. Please give today.