Spate of overdoses hits service industry workers in Philly who thought they were doing cocaine
Since Nov. 12, the city Medical Examiner's office has confirmed three overdose deaths among restaurant and bar workers who thought they were using cocaine.
The night after Philadelphia announced it would cancel indoor dining, bars and restaurants in Old City were already starting to board up their windows. For Allison Herens, that only added urgency to an already pressing situation: She needed to get to bartenders, servers and other workers before they were all sent home.
The bartender, like many of her colleagues in the restaurant industry, had seen posts on social media cautioning that a handful of workers in Old City restaurants had overdosed in recent days, after using what they thought was cocaine. Toxicology reports showed the overdoses were, in fact, caused by the powerful opioid fentanyl.
Since Nov. 12, the Philadelphia Medical Examiner's office has confirmed three overdose deaths among workers in the restaurant and bar industry. The city's Department of Public Health could not confirm the number of nonfatal overdoses.
Herens, who has worked at Black Sheep Pub and Restaurant in Center City for nearly a decade, also held the post of harm reduction "czar" for the city health department, where she helped those who use drugs do so safely. If anyone was uniquely positioned to handle this particular tragedy, it was Herens.
She teamed up with a former Health Department colleague, epidemiologist Jennifer Shinefeld. Together, they stuffed a bag full of naloxone nasal spray and fentanyl test strips and traveled from bar to bar in Old City, spreading the word about safe drug use.
Nearly all of Philadelphia's heroin supply contains some amount of fentanyl, which can be 100 times as potent. Because of this, naloxone, a nasal spray that reverses the effects of an opioid overdose, has gained traction among people who use opioids regularly as an important tool to keep on hand. The medication works by knocking opioids off the receptors in the brain, restoring air flow and reversing the effects of an overdose. It is available over the counter without a prescription in Pennsylvania. Anyone who wants to learn more about where to get naloxone can do so at the Philadelphia Public Health Department website.
Though not as readily endorsed by health officials, a number of grassroots harm reduction organizations offer fentanyl test strips, which detect the presence of any fentanyl by dipping the strips in water with the residue from drugs. While they are technically illegal, the Health Department recommends test strips as a harm reduction tool.
Neither is as mainstream among people who use cocaine or other uppers, said Shinefeld.
"We are explaining that this is an issue for people who use cocaine and crack and who may smoke K2 and use meth," she said. "Explaining that, I think, is very eye-opening for people. This can save a life."
It's common for fentanyl to end up in drugs without being advertised as such, said Patrick Trainor, supervisory special agent for the Philadelphia division of the Drug Enforcement Agency.
He added that there is no evidence that the blending of substances is intentional — from a marketing perspective, in fact, that would be backward.
"When you're combining a drug like cocaine, which is by its very nature a stimulant, with fentanyl, which is an opioid, a downer, it doesn't necessarily make sense," Trainor said.
He noted that some people in active addiction may use a combination of uppers and downers at different times, for example, to stay up at night or stave off withdrawal symptoms. But that's on the consumer side.
"I cannot imagine any drug-trafficking organization sitting there and being like, 'This is going to be something our customers are actively going to look for,'" he said.
Trainor and Herens both noted that those selling drugs are more often than not trafficking in multiple varieties, and aren't always packaging them in the most sterile of settings. It could be easy to get a little bit of fentanyl mixed in with a batch of cocaine, and because of fentanyl's potency, it would not take much to have serious consequences, especially if someone is 'opioid naive,' or has no tolerance for opioids. Several accounts of these overdoses noted that the slowed respiration occurred gradually, over many hours.
Still, the increasing regularity of such incidents is worrisome to Shinefeld.
"It's gone on just a little bit too long for it to be a bad batch," she said. "I think it's something to do with the supply chain."
'This could have happened to anyone'
Herens, who has one foot in the world of harm reduction and the other in the restaurant industry, has been trying to share resources like naloxone and test strips with her colleagues in food service for quite a while, without a lot of luck. This time, though, she was surprised at how receptive people were.
"It's hard that this is what it takes — life lost to get people on board," she said.
Chelsea Howard was one of those restaurant workers who eagerly accepted test strips.
"The whole thing just scared me," said Howard, who works at a Center City restaurant and has been in the industry for eight years. "I've seen so many of my coworkers and friends do a quick bump when we're out, and this could have happened to anyone."
The string of overdoses comes at a particularly bad moment for the restaurant industry, whose workers have been hit hard already by the pandemic and many of whom were set to be furloughed or laid off beginning Friday as Philadelphia imposed new restrictions on indoor dining.
"I'm standing there looking at all these boarded-up restaurants and thinking, this is just terrible timing," said Herens, who was going to be out of work herself starting Friday.
"At least when the bars were open, the Health Department could be doing outreach to those people. But with them closing so soon, it really feels a situation where they become so much harder to reach."
Research has demonstrated that unemployment increases the risk of substance use disorder, and of using again for those in recovery.
During the city's stay-at-home order in April, the number of overdoses was about the same as during the same time last year, but increased among Black Philadelphians. The number of EMS calls related to overdoses also increased.
According to Shinefeld with the Health Department, the majority of overdoses in Philadelphia happen in people's homes, behind closed doors. That's what concerned public health officials and those who treat substance use disorder so much about the first round of coronavirus shutdowns: the increased risk of using drugs alone.
It was in the service of avoiding a similar fate that Herens and Shinefeld went from bar to bar, trying to talk to workers, before they were all sent home for the winter.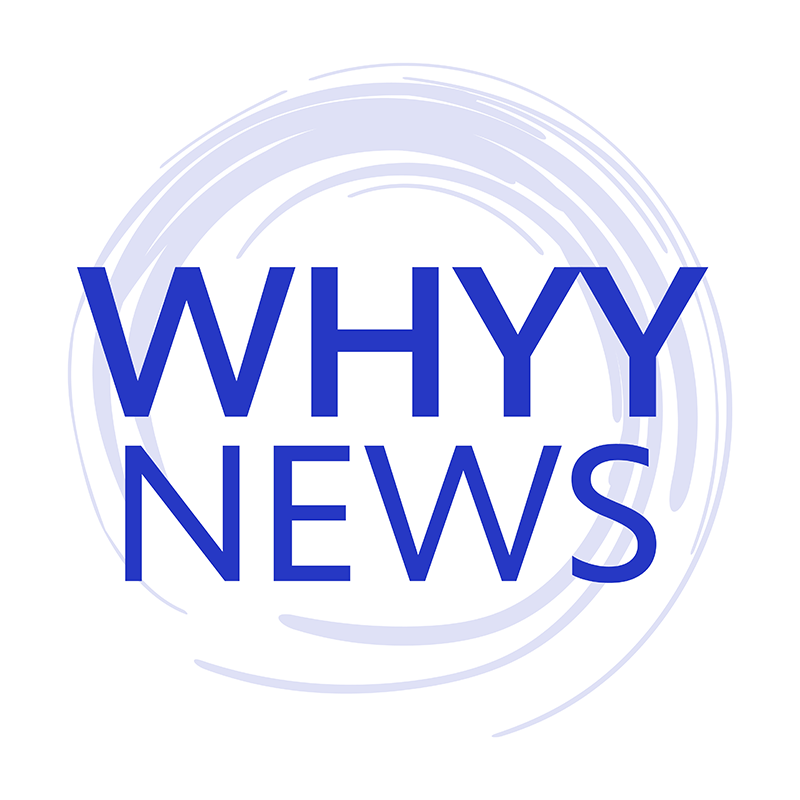 Get daily updates from WHYY News!
WHYY is your source for fact-based, in-depth journalism and information. As a nonprofit organization, we rely on financial support from readers like you. Please give today.