South Jersey warehouse demand jumps again
The spread of demand through South Jersey is the latest sign that the warehouse boom isn't letting up anytime soon.
This story originally appeared in NJ Spotlight News.
More strong demand for warehouse space in South Jersey is eating up land in Burlington County and pushing developers into Camden and Gloucester counties, according to a new report on industrial real estate.
The third-quarter report from the commercial real estate company Newmark said South Jersey saw some of the strongest growth in asking-rents in the Greater Philadelphia market, which also covers southeastern Pennsylvania and Delaware.
Rents for warehouses in South Jersey rose to $5.55 a square foot from $5.24 three months earlier while rents for the region's industrial sector as a whole jumped more than $1 over the last year to $5.95 a square foot, the report said. In a key indicator of demand, the industrial vacancy rate dropped to 4.2% from 4.9% in the second quarter.
South Jersey accounted for two-thirds of the 12.1 million square feet of overall industrial space now under construction across the Greater Philadelphia market.
And "net absorption" — the rate at which buildings become occupied, minus any loss of occupation — surged to its strongest rate since at least 2015, another reflection of strong demand.
Conservationists want state control
The spread of demand through South Jersey is the latest sign that the warehouse boom isn't letting up anytime soon. "This points to a continued rise in rents and new construction activity in the near term," the report said.
One conservationist said the data shows it's time for state authorities to control runaway warehouse development.
"There's a lot of anecdotal evidence and now increasing documentation of the fact that there's enormous warehouse development going on, and lots more planned, and this appears to be one of the biggest threats to land use and open space," said Tom Gilbert, part of a new three-person leadership team at the New Jersey Conservation Foundation. "It's an issue that we need to get a handle on fast."
Like some other conservationists, Gilbert called for a regional approach to curbing so-called warehouse sprawl. He said towns can't deny warehouse projects that are proposed for appropriately zoned land, and so those decisions could be shifted to county, regional or statewide bodies that would identify areas where warehousing is appropriate and where it's not.
"You don't need a warehouse in every town," he said. "We need to keep warehouses off our best farmlands, our best soils. If you cover those lands with warehouses, all those agricultural values are gone for good."
Across the Greater Philadelphia market, warehousing accounts for 11.3 million square feet of industrial space now under construction, or almost all of the total, the report said.
Thousands of jobs
The boom in warehouse construction has created thousands of jobs and boosted the logistics sector's contribution to the New Jersey economy. But it has also generated strong opposition in some communities where residents fear local roads will be choked with truck traffic and remaining rural enclaves will be industrialized by the giant buildings.
Critics have filed lawsuits against some local authorities for allowing warehouse construction — often on previously undeveloped land — and a bill has been introduced in the Legislature to require towns facing warehouse applications to seek the buy-in of adjoining communities before approving the projects.
The new report called Burlington County "one of the more desirable industrial markets in the country" because of its proximity to major northeastern cities including New York City, Philadelphia and Washington, D.C.
Although the market-wide average asking-rent dipped to $7.33 a square foot from $8.22 in the second quarter, and the total area under construction fell to 12.1 million square feet from 14.3 million, neither of those statistics suggest a slowdown in the recent breakneck pace of warehouse development, said Jared Jacobs, author of the report.
"Demand is very strong right now," Jacobs said. "New construction is being preleased or leased up upon delivery." He said the slower growth in construction reflected 1.1 million square feet that was completed in the latest quarter.
Shifting to Pennsylvania?
Mike McGuinness, president of the New Jersey chapter of NAIOP, a trade association for the commercial real estate industry, agreed that there's no sign in the new data of the market cooling.
"Supply is not beginning to catch up with demand," he said. "In fact, deliveries have been slow because there are some delays in new construction, due to lack of available land and supply chain issues."
Demand may now be shifting out of New Jersey to the Lehigh Valley and central Pennsylvania because of a shortage of developable land in New Jersey, he added.
The South Jersey report was the latest to attribute the warehouse scramble to strong demand for space to store and distribute goods ordered online. "Ecommerce continues to be the primary driver as demand by consumers for online goods remains strong," it said.
An earlier third-quarter report for north and central New Jersey said "insatiable demand" from ecommerce was responsible for record-high rents and a vacancy rate for warehouses of only 2.9%.
In South Jersey, the biggest lease was signed by Burlington Coat Factory for just over 1 million square feet at Logan in Gloucester County. Amazon took almost 600,000 square feet, also in Gloucester County. That county has the most industrial real estate under construction, 3.3 million square feet, of the four South Jersey counties covered.
In Burlington County, a net 1.6 million square feet of industrial space became occupied in the third quarter. The biggest lease was signed by 4PX, a China-based logistics company, for a 508,000 square-foot building in Florence. The biggest investment sale came from Torchlight Investors, a commercial real estate investment firm, which bought a 1.1 million square-foot warehouse and distribution building in Swedesboro for $265 million.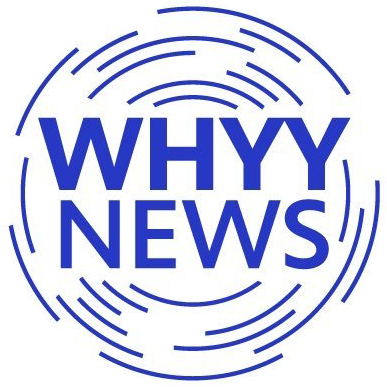 Get daily updates from WHYY News!
WHYY is your source for fact-based, in-depth journalism and information. As a nonprofit organization, we rely on financial support from readers like you. Please give today.