Black-owned businesses are booming in New Jersey. But there's a catch
Listen
4:34
From Princeton to Cape May, what do you wonder about South Jersey, its people, and its culture that you want WHYY to investigate? Let us know here.
Chris Newsome started his own business in 2018 selling the Foozy novelty socks at a kiosk at the Cumberland Mall in Vineland.
"That was one of our first items," he said. "We were just selling the Foozy socks and stuff like that for [about] 8 to 10 months."
His store, Heart of Hustle Gift Shop, moved into its current space next to GameStop in 2019.
Several months later, the COVID-19 pandemic began. State officials implemented a temporary shutdown of non-essential businesses, including malls.
"We basically took a nosedive into the pandemic," he said. "We didn't know too much about a lot of how to survive into this. It was new for everybody."
Right before the March 2020 shutdowns, Newsome had joined the Greater Vineland Chamber of Commerce. He says the chamber helped connect him with the financing needed to keep his business alive.
"They [assisted] us with trying to get the right game plan on getting the funding correctly," Newsome said.
On top of funding, Newsome credits the community — where the chamber plays an active role — with helping his store weather the pandemic.
"We helped the community, they helped us by still shopping with us, still coming out and supporting the small business," he said.
Business is going fairly well now, Newsome said. He recently opened a second location in Deptford.
Newsome added that other Black-owned business owners who he networks with are experiencing growth as well.
"We're definitely bouncing back now that the restrictions is off and we actually can reach out to the community and the community can come back to reach out to us," he said.
A boom with a caveat
According to an analysis of data from the Bureau of Labor Statistics by The Washington Post, Black-owned businesses are rebounding and soaring to higher levels than those seen pre-pandemic. In 2021, Black-owned small businesses were created at the fastest pace in at least 26 years, according to The Post.
Black-owned businesses rebounded from a sharp drop in the early days of the pandemic, with 41% closing in the first few months — twice the closing rate of white-owned businesses, according to the Federal Reserve Bank of New York.
John Harmon, founder, president, and CEO of the African American Chamber of Commerce of New Jersey, said the fed's number mirrors the situation in the state, adding that more than 80,000 Black-owned businesses are based in the Garden State.
Harmon sees a boom in Black businesses as well.
"The level of engagement and outreach from both [public and private] sectors have been very encouraging and substantive," Harmon said, adding that the police murder of George Floyd in 2020 led to "an awakening."
Harmon's organization has been engaged with senior leaders, the government, and corporations to bolster opportunities for Black businesses.
But there is a caveat.
"We've made it clear that Black businesses deserve an opportunity to enjoy the prosperity that this country has," Harmon said. "The numbers indicate that that has not happened in an appreciable way."
Even before the pandemic, the Brookings Institution found that Black-owned businesses start with about one-third less capital than that of their white counterparts, and have difficulty raising private investment. It further found that 1% of Black business owners obtain loans in their founding year, compared to 7% of white business owners.
Harmon believes that with so much capital available from banks, the challenge for Black businesses is to seize the available opportunity.
"I still think there's some ambivalence in the marketplace from outside," he said. "Some folks are still not sure this is real or that they, too, could be a part of what's occurring."
Stepping out there
Harmon said his message is "you've got to step out there."
Cory Cottingham is doing just that in Willingboro.
Alongside his wife, Ada, Cottingham recently opened Shokra Soups, a mostly vegan and vegetarian eatery that offers soups, salads, and wraps.
Prior to starting his own business, Cottingham promoted others as a co-founder of the Melanin Market, which launched in 2017.
"When we put our first one on, it was just an amazing event," he said. "We had about 70 Black businesses, and it just grew after that."
Cottingham describes the Melanin Market as an experience. Beyond the businesses, there's entertainment, conversation, and more. Over 150 businesses participated at the market's May event in Pennsauken. Cottingham and his partners are planning to expand the expo to other cities in the next year.
"We want to reach out to some of that [talent] that can help us help these businesses in getting the message out there," Cottingham said.
The Melanin Market's next event is set for June 24 through 26 at the Moorestown Mall in Burlington County. It will be smaller than previous events, but Cottingham said more than 30 businesses that have signed up will be exposed to consumers of all backgrounds.
"It's going to be a great opportunity for Black-owned businesses, not just to put their brand out in their community, but out into the county as well," he added.
Cottingham specifically uses the word "patronize" when it comes to Black-owned businesses, explaining that visitors spending actual dollars "would be a great thing."
"Support is good, but patronize is better," he said. "There's a lot of Black businesses out here who can utilize from your economy."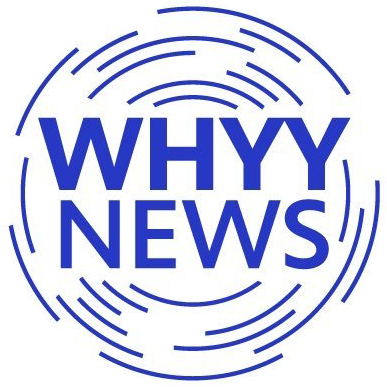 Get daily updates from WHYY News!
WHYY is your source for fact-based, in-depth journalism and information. As a nonprofit organization, we rely on financial support from readers like you. Please give today.