South and West Philly come together in 'Pass Over' before its Broadway debut
Before the Broadway debut of Antoinette Nwandu's play in August, two Philly companies co-produce an outdoor version in Hawthorne Park.
"Pass Over," a play about two Black men trying to leave a street corner without getting harassed or abused by police, will debut on Broadway in August, as part of the Great White Way's reopening after having been shut down for the pandemic.
This month, two local theater companies with similar names – Theatre Exile in South Philadelphia, and Theatre in the X in West Philadelphia –  are producing their own version of "Pass Over," performed outdoors in Hawthorne Park in South Philly.
Director Ozzie Jones has not seen the Broadway production developed at the Lincoln Center, but suspects the Philly version will be rawer, and probably funnier.
"I doubt that production is very naughty, in a Monty Python way, and deals with the humor in a very aggressive way," said Jones. "I have a feeling they're going to be more – this is the wrong word, but I can't think of a better word – they're going to be more serious."
On the surface, "Pass Over" takes cues from the Samuel Beckett play "Waiting for Godot," wherein two people meet under a tree and wait for a person named Godot, whom they have never before met, and who never comes. Godot is often interpreted as God. In "Pass Over" the two characters meet under a streetlight and wait for an opportunity to leave the block.
Jones says "Pass Over," by Antoinette Nwandu, is like Godot in that it's a serious play written with a broad sense of humor, if you care to look for it, but that's where the comparison ends. He says the play is a modern take on the Old Testament story of the exodus from Egypt.
"They are sort of dreaming about freedom and, like the Torah, are afraid of pharaoh coming," he said.
"Pass Over" premiered at the Steppenwolf Theater in Chicago in 2017. The artistic director of Theatre Exile, Deborah Block, had the script in a pile on her desk for a long time without bothering to read it. She had heard it compared to Waiting for Godot, a classic absurdist play that does not fit into Exile's more provocative, contemporary programming.
"I'm, like, 'That's not an Exile thing.' So I kept passing over reading Pass Over," she said. "Then I picked it up – it was little less than a year ago – and I looooved it. We immediately applied for the rights."
Block knew she wanted to produce the play with another theater company. Theater Exile occasionally partners with other companies, but never before with Theatre in the X, a Black theater company based in West Philadelphia. Block was planning the production during the pandemic and knew it would have to be outdoors. Theatre in the X always produces work outdoors in Malcolm X Park – hence the name.
"They've been doing impactful outdoor work since their inception. That's their M.O. Right? That's really what they do," said Block. "I felt right from the beginning that Theatre Exile shouldn't be doing this alone."
"Pass Over" is very centered on the Black experience, which is also Theatre in the X's modus operandi, as a Black theater company that makes free, outdoor theater in a largely Black neighborhood.
Theatre in the X's executive director LaNeshe Miller-White said the company brought much of the talent into the co-production, including on-stage performers and production crew.
"We want to make sure that we're seeing diversity, of course, across the whole production and not just on stage," she said. "We were able to bring our team members into that."
Jones has long relationships with both Theatre Exile and Theatre in the X. He was already on board as director of "Pass Over," and suggested to Block that she form a partnership with the West Philly company. As it turns out, she had arrived at the same idea, herself.
"Philadelphia is a very segregated city," said Jones. "I've been doing this, like, 25 years. It's really important to me that institutions like Theatre in the X connect to predominantly white, established institutions so that the notion of diversity isn't, 'I picked a Black show and I hired some Black people,' but that it connects with respect to power. So that it's not a perpetual placation. I think the organic-ness of this connection does that right."
"Pass Over" opens June 18 and runs through June 27. The outdoor performance will be in a public park, but is not free. Ticket holders will be issued headphones to get the full theatrical experience, which includes a sophisticated sound design only heard through the headsets.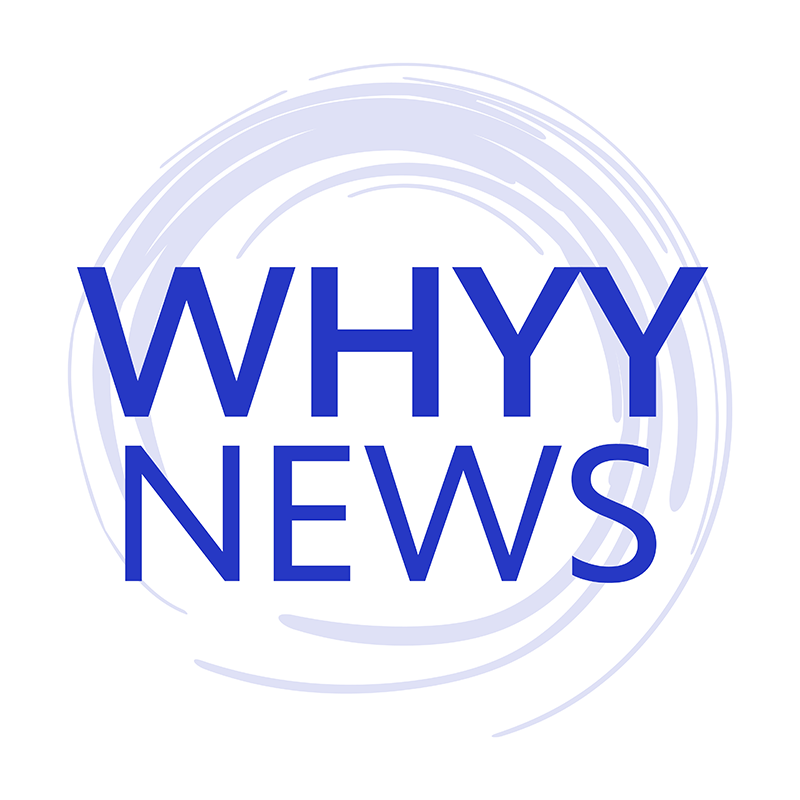 Get daily updates from WHYY News!
WHYY is your source for fact-based, in-depth journalism and information. As a nonprofit organization, we rely on financial support from readers like you. Please give today.