Solarize Philly plans to help put solar panels on hundreds more Philly roofs by 2026
The Philadelphia Energy Authority released a Request for Proposals Monday that could see 750 low- to moderate-income households get solar panels installed on their roofs.
This story is part of the WHYY News Climate Desk, bringing you news and solutions for our changing region.
From the Poconos to the Jersey Shore to the mouth of the Delaware Bay, what do you want to know about climate change? What would you like us to cover? Get in touch.
---
The Philadelphia Energy Authority's Solarize Philly plans to nearly double the amount of solar it has helped put on Philly roofs over the next two years.
The Energy Authority marked its annual Solar Week by releasing a Request for Proposals seeking more solar installation contractors in order to expand Solarize Philly's work.
"Our goal is to make solar for all, make it affordable and accessible for everyone," said Tabeen Hossain, manager of solar and residential programs at the Philadelphia Energy Authority.
Since Solarize Philly's launch in 2017, the initiative has contracted the installation of solar panels on roughly 2,000 Philly rooftops.
Around 30% of these installations were on rooftops belonging to low- to moderate-income families. Hossain credits Solarize Philly's leasing model launched in 2021, which lets families save on electricity bills without owning the panels on their roofs.
"We were still finding that it was only higher-income folks who are going solar," Hossain said. "There's financing options … so you see savings from day one. But there was still that barrier, and a lot of low- and moderate-income folks couldn't access [it]."
Through Solarize's leasing model, a solar installer owns and maintains the solar panels it puts on a building. The installer also retains the Solar Renewable Energy Certificates associated with the project. The owner or residents of the building pay the solar installer rather than the electric utility, which generally means lower electricity bills, Hossain said.
"There's no upfront cost, no credit check," she said. "It is a fixed payment for a 20-, 25-year term. So people have predictable, affordable electricity rates."
Through the new RFP, Solarize Philly hopes to more than double its contracts with families earning no more than 80% of the area median income, building solar on at least 750 more of these low- to moderate-income families' roofs.
Solarize Philly is also seeking information about innovative solar financing models.
"What are we missing?" Hossain said. "What are models that have worked in other cities that we can try to bring here?"
Overall, Solarize aims to nearly double the amount of energy produced through its contracted installations by the end of 2025, by adding 10 MW of capacity to Philly rooftops — or enough to power roughly 1,200 Pennsylvania homes, according to the Solar Energy Industries Association.
"This industry is definitely going to grow," said Cleo Anukam, who graduated from a training program run by a partner of Solarize Philly and now manages a warehouse for local solar installer Solar States, during the Solar Week kickoff event Monday. "And as it does, I want to be a part of it, 100%."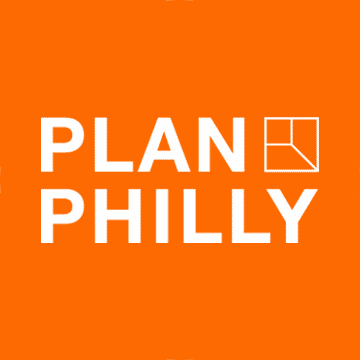 WHYY is your source for fact-based, in-depth journalism and information. As a nonprofit organization, we rely on financial support from readers like you. Please give today.