Sneak peek into the 2014 education debate in New Jersey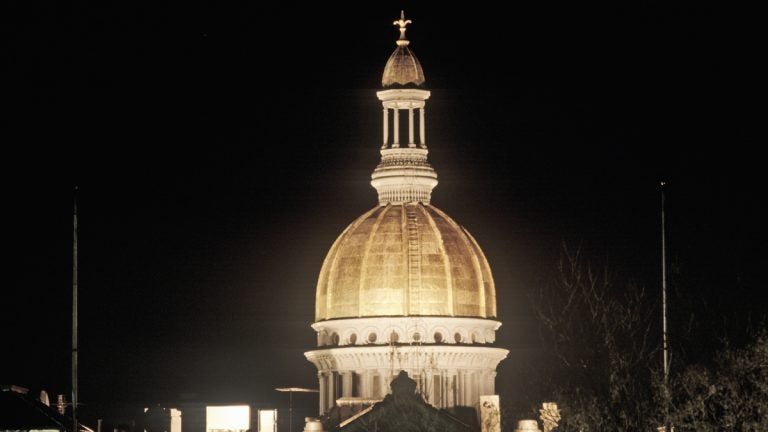 As 2013 rolled to a close this week, the New Jersey State Legislature was busy with a grab bag of last-minute education bills. Call them stocking stuffers: sweet treats for constituents and lobbyists alike.
Who can say "nay" to a requirement that all districts provide full-day kindergarten or another that mandates daily recess for kindergarteners through 5th graders? Can any legislator turn tightwad over a bill that increases community participation by moving school board candidate deadlines from June to July? Any Scrooges ready to oppose a law that encourages joint purchasing agreements among local districts?
While most of these bills are no more contentious than froth on your eggnog, others provide tidings of 2014's legislative fixation: oversight of special education services for children with disabilities and, particularly, services provided by N.J.'s robust cadre of private special education schools.
Two of these bills have particular heft. One gets it wrong and one gets it right.
But let's give credit where credit is due: even the most trivial of these bills raises awareness of important issues. To N.J.'s credit, we're mindfully struggling to find that sweet spot between providing necessary educational services to our most fragile children without violating fiscal common sense.
First, a little background on the dollars at stake. Annually, New Jersey spends about $3.5 billion per year in order to provide federally-mandated special education services to our 220,000 children with disabilities. (Full disclosure: I have a child with multiple disabilities.) Of that $3.5 billion annual tab, 40 percent is spent on students who are educated in out-of-district placements. Local districts have little leeway; per state and federal law, a team of specialists and parents choose the "least restrictive environment" that meets the child's needs, although that placement, and the services provided, is highly dependent on the parents' advocacy, resources, and ability to navigate a complex system.
If the fiscal burden alone wasn't enough to get lawmakers' attention, this past October the Star Ledger ran a series of articles highlighting specific instances of nepotism and exorbitant costs at private special education schools, which receive tuition payments from local school districts.
Whither the State Department of Education, our organ of oversight? Last year a report from the Christie Administration acknowledged that it "strains the ability of the [DOE's] finance staff" to oversee fiscal accountability of this sector of public education.
Once more unto the special education breach steps the Statehouse. There's a bill under review that requires specialized training for school bus drivers and aides who transport students with disabilities, another that mandates that schools stock epinephrine for children with allergies, and another that would require public schools to be "asthma-friendly." The Assembly is currently debating a joint resolution that designates October as "Disability History and Awareness Month."
Let's move to those two heftier proposals. Both are sponsored by Teresa Ruiz (D-Essex), fresh off her successful reformation of N.J.'s entrenched tenure and teacher evaluation laws and newly-named PolitickerNJ's Runner-Up Legislator of the Year.
First, her bill A-2442, co-sponsored in the Assemblyman Jeff Van Drew (D-Cape May), requires all school districts to screen all children by the end of second grade for reading disabilities, including dyslexia. Well-intentioned? Check. Overkill? Check. As NJ School Boards Association notes, "while school districts should screen students when a teacher suspects a reading disability or dyslexia issue, screening a student who is performing at grade level would be unnecessary and costly."
It's oversight tilting into absurdity.
But here's one that gets it right: S 3076 bans cash bonuses to superintendents who decrease the number of students placed in out-of-district special education schools. The bill was instigated by reports that Freehold Regional High School District's superintendent, Charles Sampson, received a bonus of almost $6,000 on top of his annual $177,500 salary because the district brought back 17 special education students district from out-of-district placements.
Did Mr. Sampson save his district money? Probably. Is this simplistic rubric an appropriate measure of educational and fiscal leadership? Nope. Like it or not, a salary cap is a salary cap (and a topic for a different day).
When the 2014 legislative session begins in two weeks, lawmakers will have the opportunity to make substantive or trivial changes to N.J.'s special education system. Let's hope for the former, not the latter.
__________________________________________________
Laura Waters is president of the Lawrence Township School Board in Mercer County. She also writes about New Jersey's public education on her blog NJ Left Behind. Follow her on Twitter @NJLeftbehind.
WHYY is your source for fact-based, in-depth journalism and information. As a nonprofit organization, we rely on financial support from readers like you. Please give today.